A while ago a friend asked  on Facebook for people to say what their favorite National Park was. I didn't respond because I couldn't decide. How can you decide between Yosemite and Everglades?  Or any number of other parks. But I would say that North Cascades is right up there near the top. And we didn't get to see all of it because of the road closure.
Trip from Marysville to North Cascades:
Stopped at a swap meet.  Bought a spoon and two DVD's.
There weren't many campgrounds open.  This one had six spots.  Total. And it was FREE!
There were many waterfalls along the way  the color of the water is green and cloudy because much of the water is from glaciers  it was so beautiful!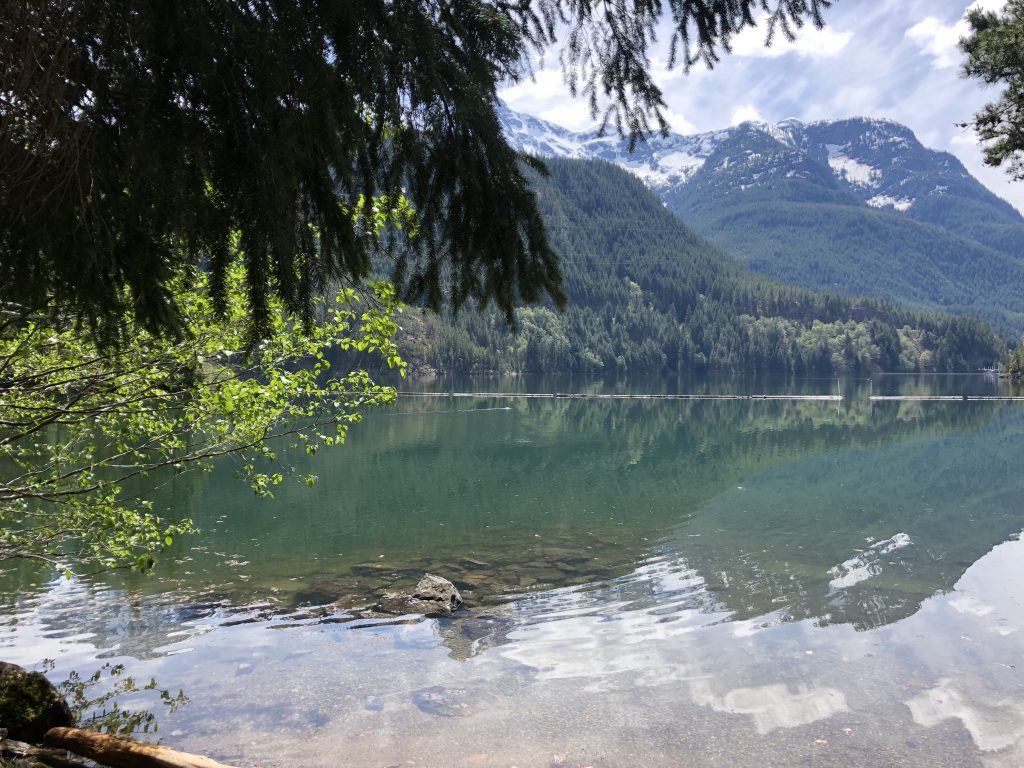 Here's the road closure that made us do some zig zagging. Too much snow and potential for avalanches.
Remember the story about not being able to go to Palouse Falls because a boy had ignored the signs and went past the fencing falling to his death?  Well the picture doesn't really do it justice but there was a shear drop off behind this fence. 100's of feet down.  This fence was chest high. These girls, with the help of a friend, sat on the top of the fence for a picture. And then they went behind the fence.  No words.
Ladder Creek Falls.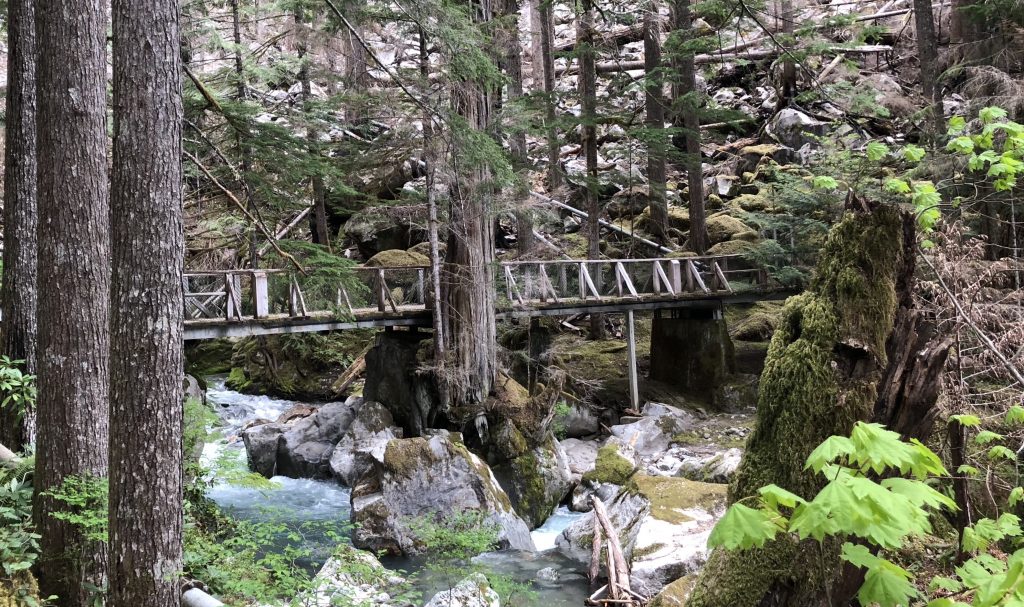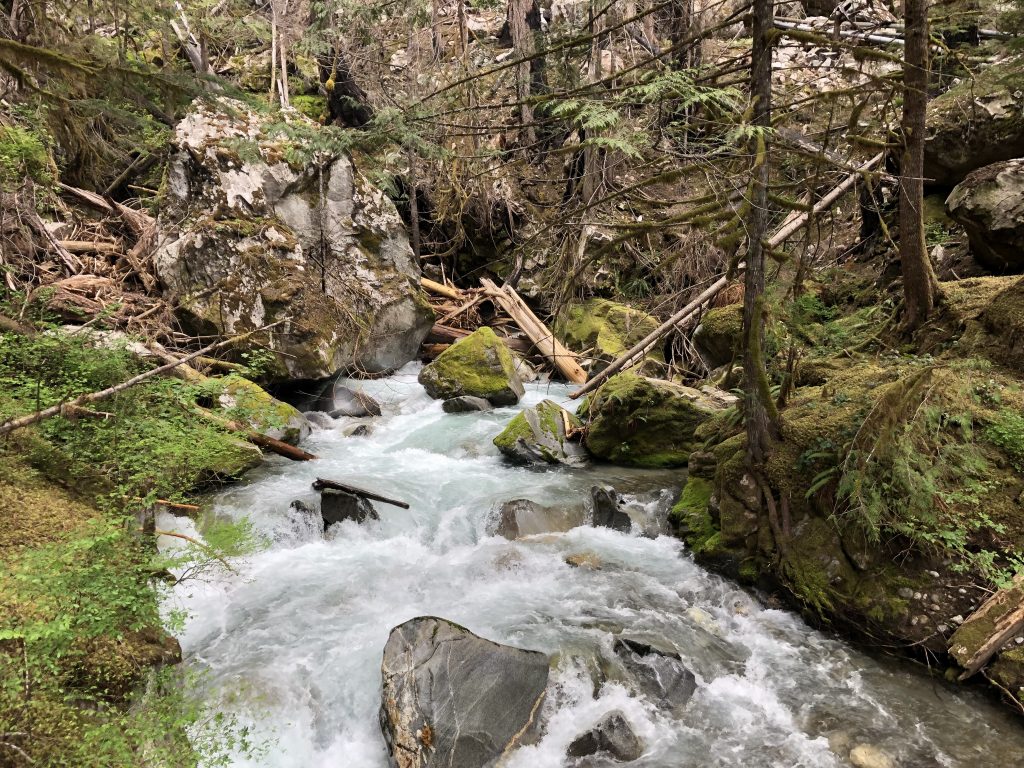 Ladder Creek Falls is at a hydroelectric power house and at night they light up the falls.  We actually stayed up late enough to drive six miles from our campsite to see it.  We were the only ones there.  We had to walk across a suspension bridge across the river in the dark to get to the falls.  Yikes! But it was worth it!