We didn't plan anything special for our anniversary. Actually, when you are on the road every day is special. We are usually doing something we've never done before and never doing again. So I guess it was special.
In my research, I came across a recommended hike along the Icicle Gorge which is near Leavenworth WA.
The drive there included some gravel road. And potholes. We considered the potholes preparation for the Alaska Highway.
The hike. It was a four-mile loop around the Icicle Gorge. It was beautiful and flat!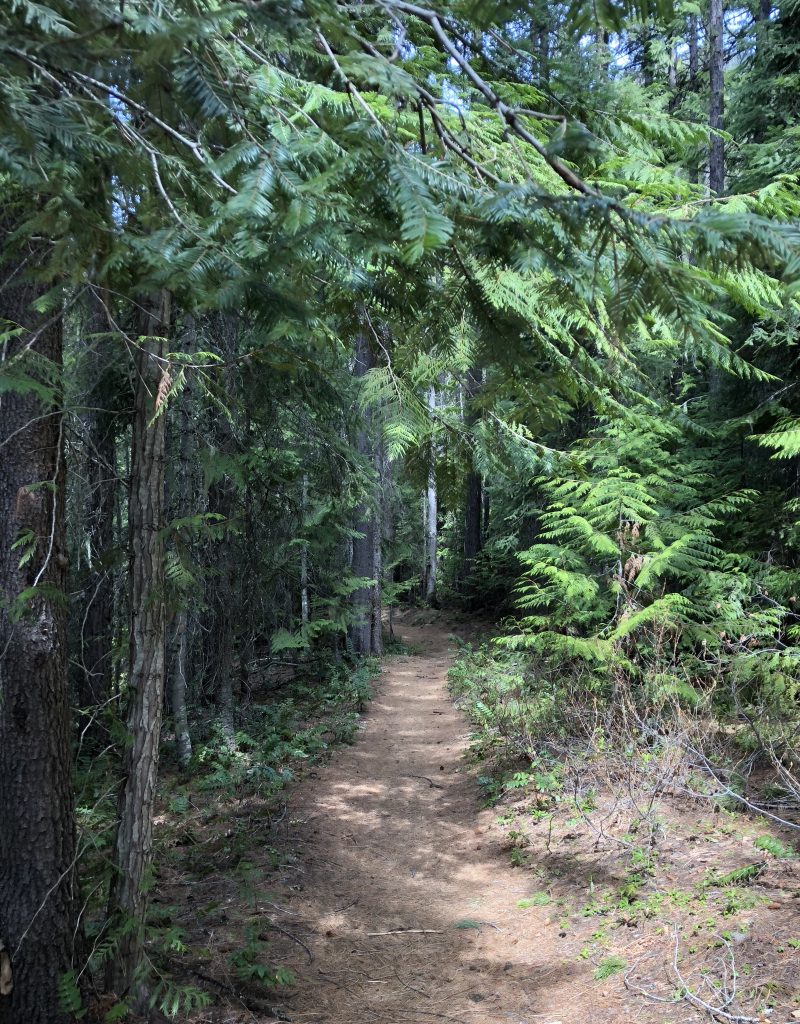 The article I read had said this was a family friendly hike.  I would have been so scared to have my grandkids here: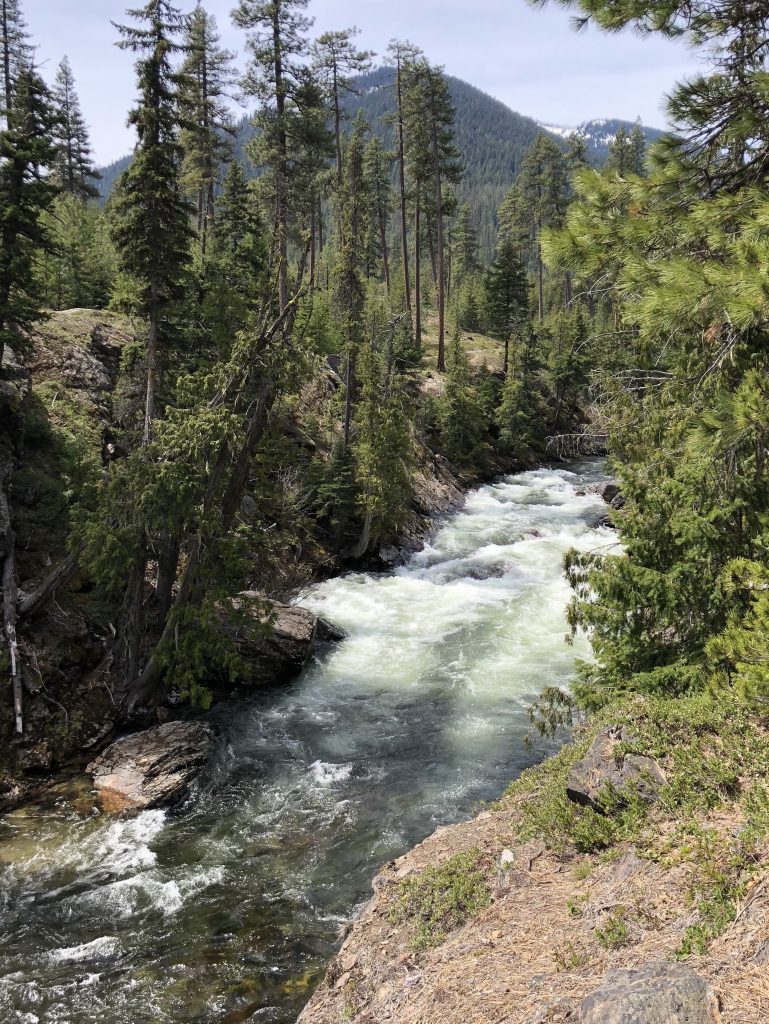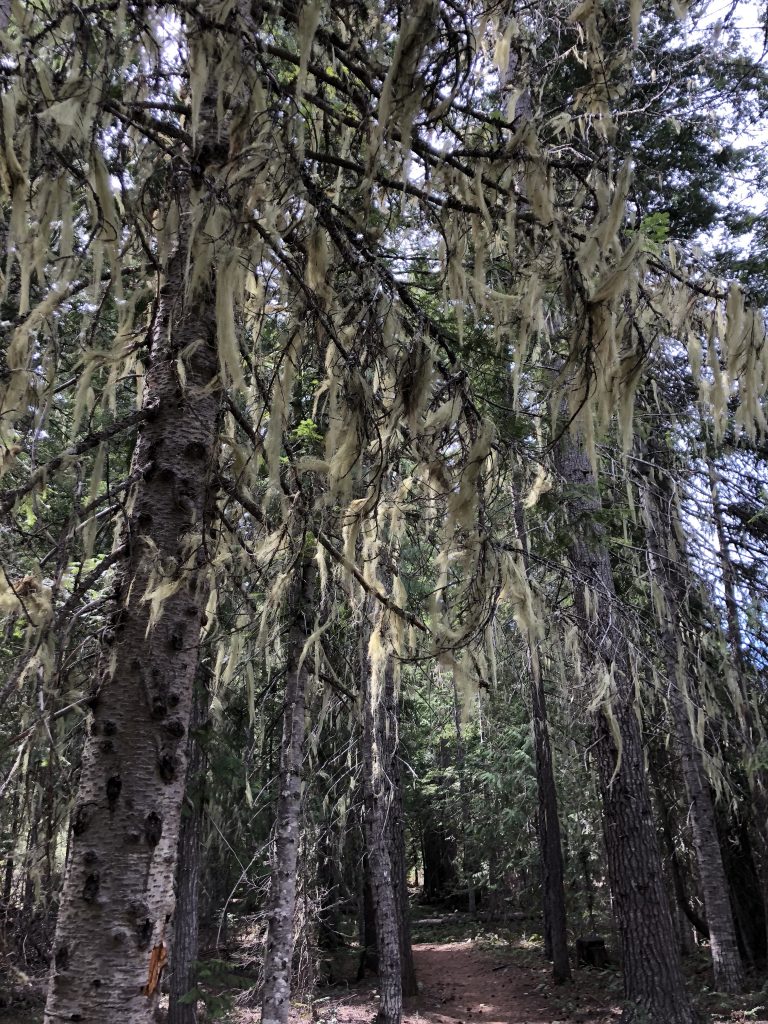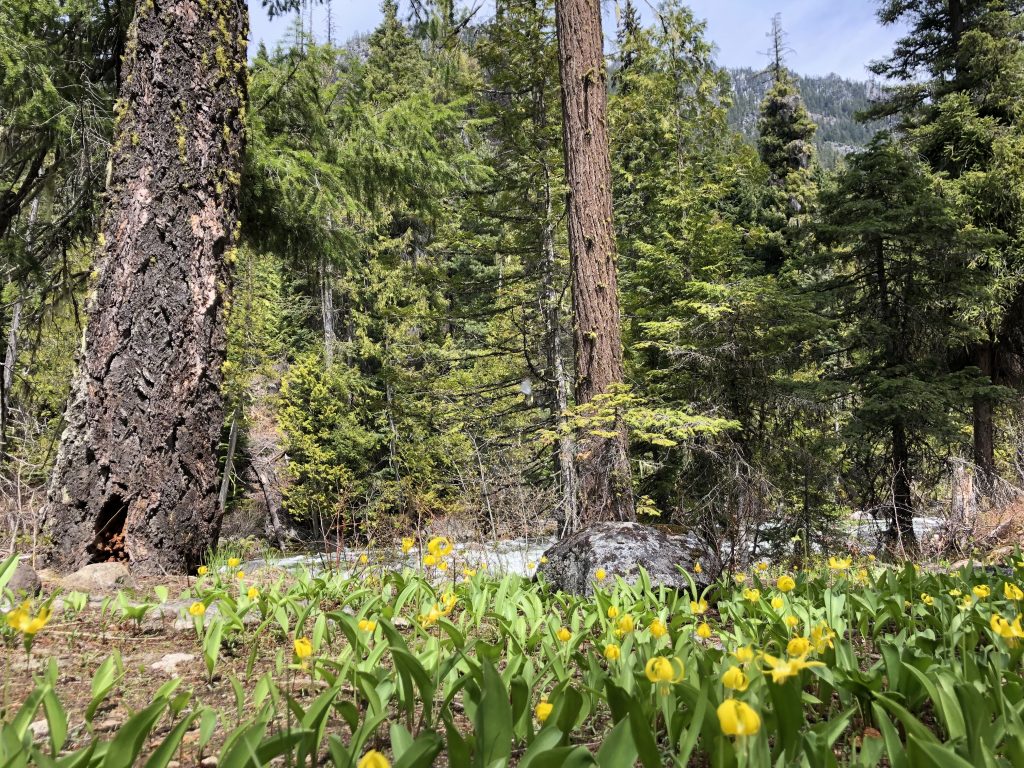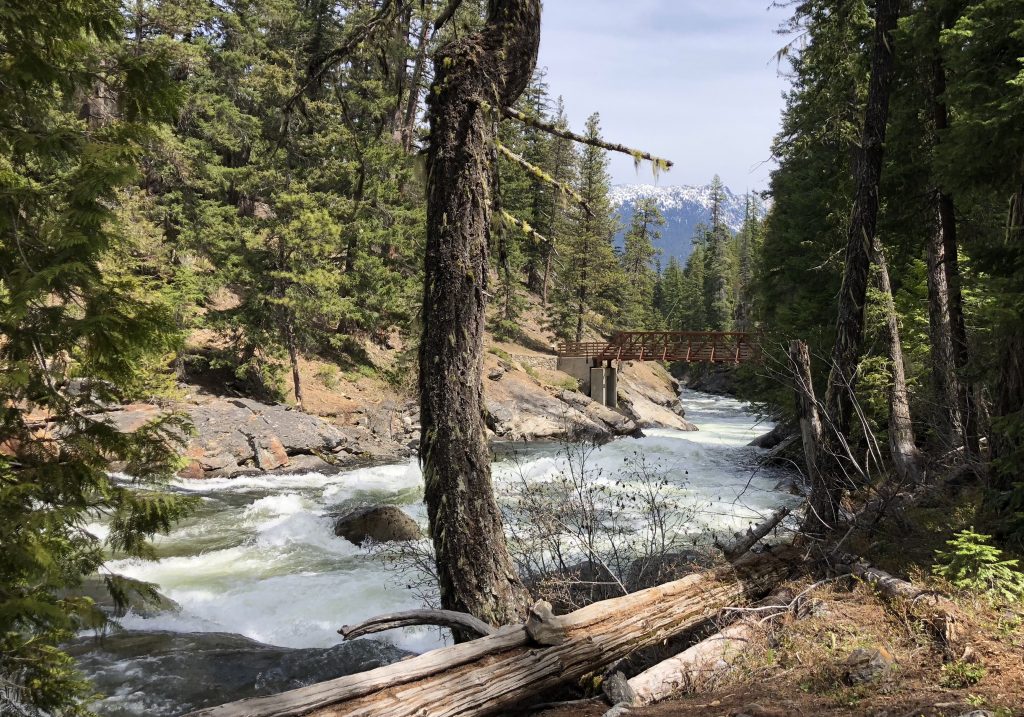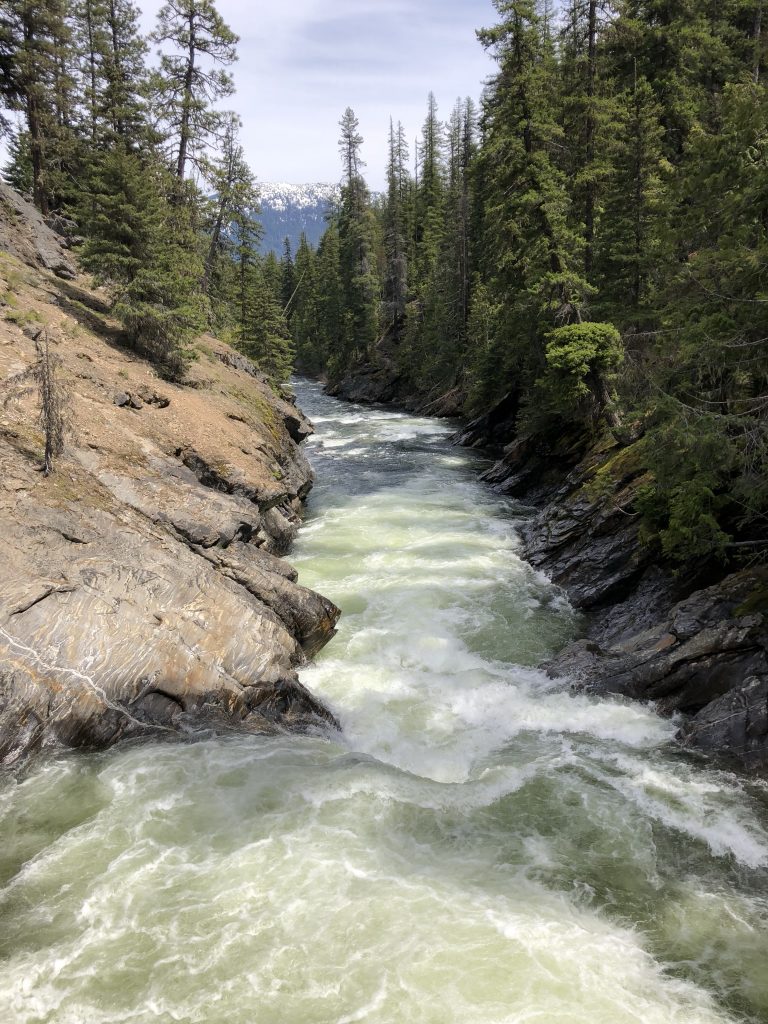 After we were finished with the hike we went back in to Leavenworth. It's a Bavarian themed town similar to Solvang only bigger.  It's very touristy but, as you may know, we don't skip places just because of that. We had a great meal of brats, German potato salad, a giant pretzel and beer with German music playing in the background. I don't have a picture because we were so hungry from the hike, we had eaten most of it before I thought of taking a pic.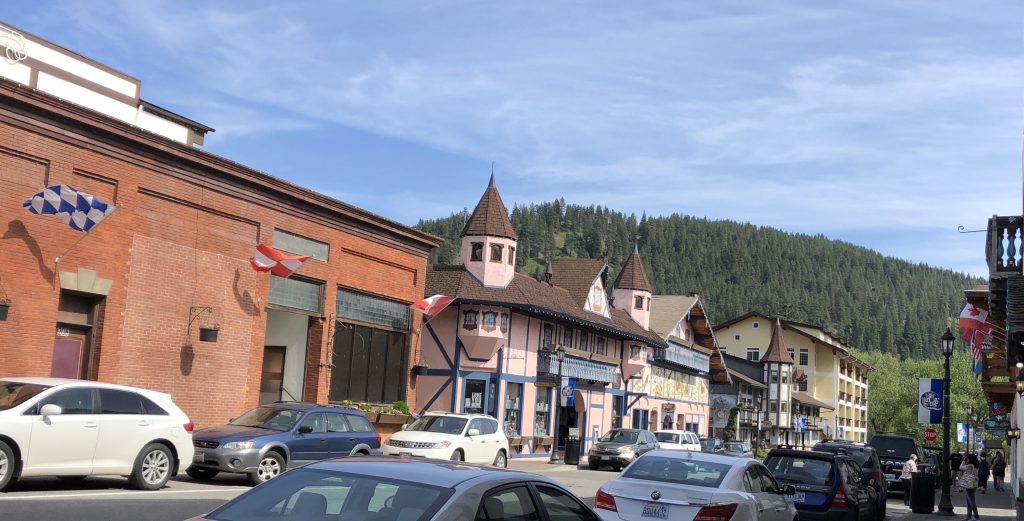 I would put both the hike and the town as a must do if you are in the area.
From there we headed west towards Seattle before we back-track east to North Cascades National Park. If you are watching where we are on our map you might think us a little crazy. I use the Trip Planner from Good Sam to plan our routes. You just plug in the places you want to go and it plans the quickest route. Well that route doesn't allow for closed roads due to snow. It also doesn't allow for timing issues with extended family that we want to visit. So it will look like we are traveling willy-nilly around the state. But we really aren't. Trust me.