We've spent the last few days in Fort Clinch State Park on the Florida-Georgia line. It may be our last stay in Florida but it is no less beautiful than the rest of Florida.
Took a ferry to get to Amelia Island where the state park is located:


A beautiful campsite:


When you camp under a canopy of trees and you find one little clear spot to connect your satellite, you share that spot whith your neighbor across the road. He even was able to lock his satellite to our bumper: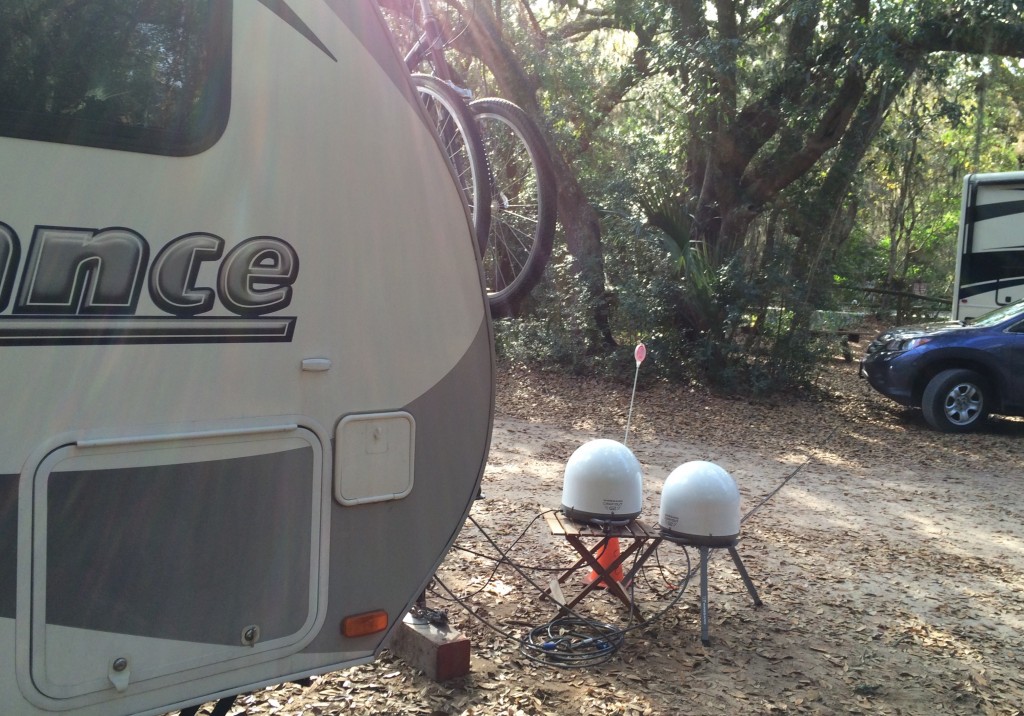 Fort Clinch: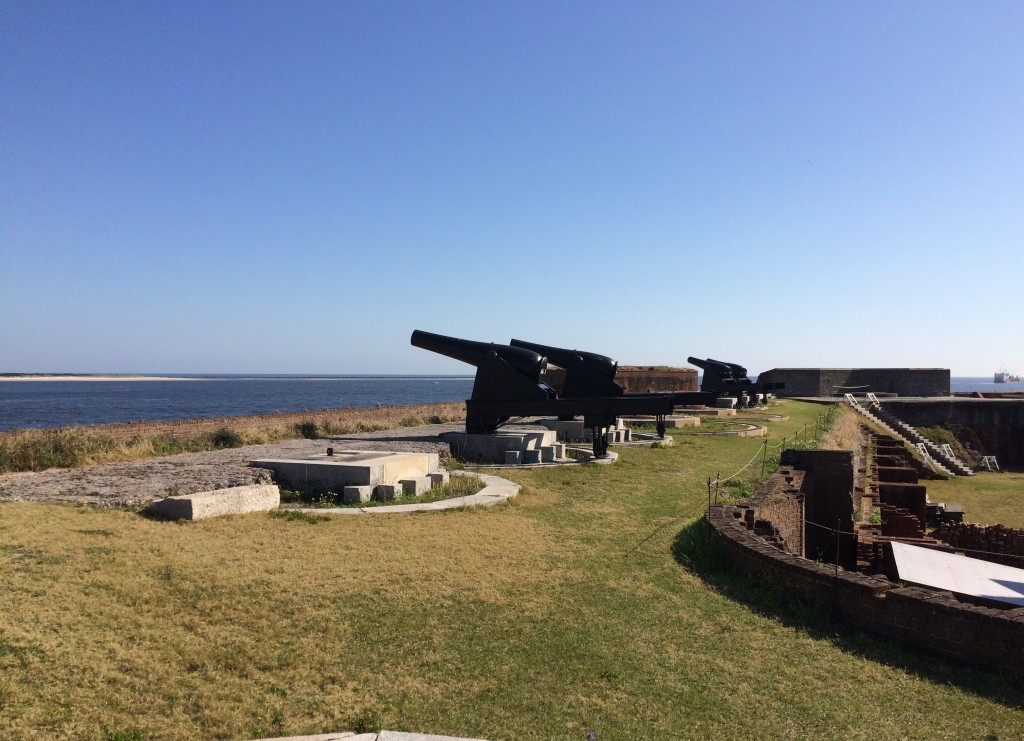 Darling town of Fernandina Beach is close by:


Driving through a beautiful old cemetery. Some of the dates were back to Civil War times:


Watching the sunsets in the campground from hammocks provided by the state park:


Went on a beautiful hike today in the state park:


A tree with pink fungus:

Alligators this far north? I don't think so.
Oops!