We've been staying in a beautiful campground near Atlantic Beach:
Decided to take a little walk in the jungle: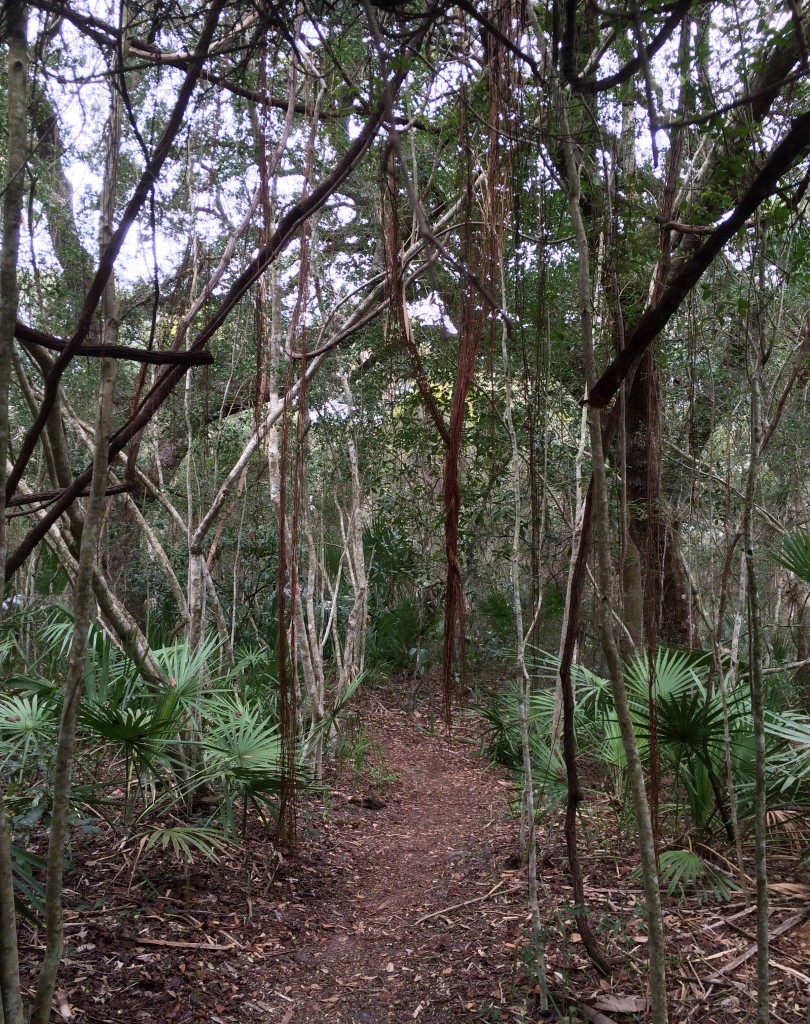 I was wearing my California hiking boots: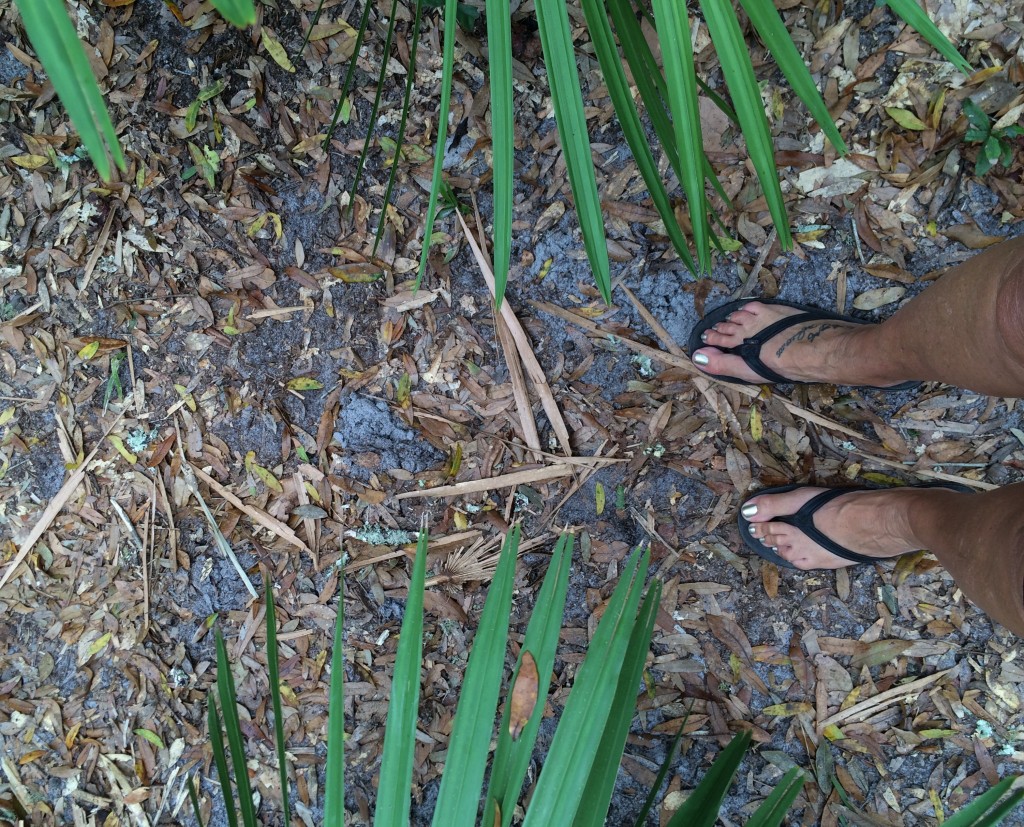 We got a little lost. We had no water. We found our way back via the blue dot. We almost died. Not really. But we got our 10,000 steps in and then some.