We are back on the road after almost two years. This trip will probably only be about three months long but we are going to some new states so I thought I'd continue the blog. Our itinerary is a long weekend in Austin, Texas with our friend Kim Kostka who recently moved to Austin from Orange County. After that we will be meandering to New Orleans. Travis and his friend, Nic, will be flying down from Nashville to join us. Then we will travel to Santa Rosa Beach on the Florida Panhandle to join Travis and Jessica and the kids for their spring break. From there we will travel north to Nashville and camp in their back yard until they are sick of us. After that we will travel around the western part of Kentucky which we missed in 2016, and then enjoy Arkansas, Missouri, Oklahoma, and Missouri, the four states in the middle of the country that we missed.

We are trying to figure out how to do the blog (of course they have updated the software and changed everything) and John is trying to figure out the Roku, trying soooo hard not to ask our kids for help. I know. First world problems.
The first part of our journey was a little different since we've moved to San Clemente and google maps sent us to San Diego and then across on the 8.
We are not in California!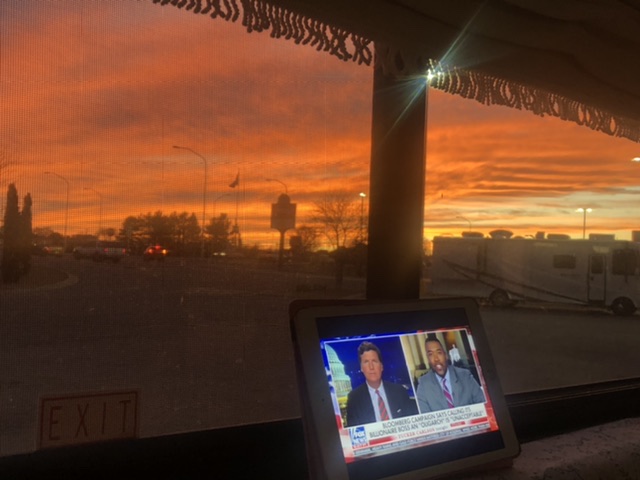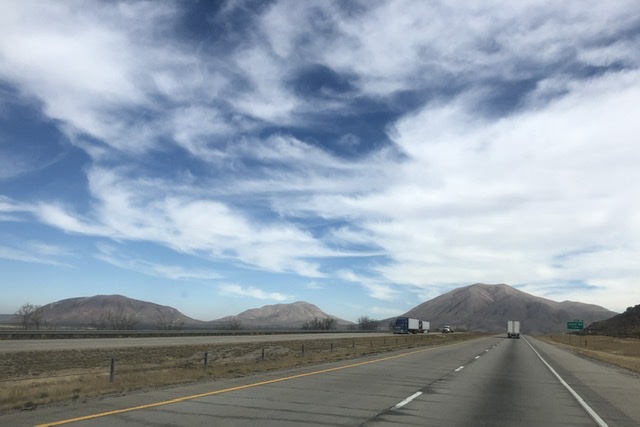 We are spending the night in a Walmart parking lot in Fredericksburg, Texas and then on to Austin tomorrow!
And, I messed up my weather widget on the blog so waiting for my internet guru (Travis) to get back from a business trip to fix it for me! So much for trying to be technology independent.