For the last few weeks we've been going back and forth between Alaska and British Columbia.  We camped in Stewart, BC but drove in for the day to Hyder.  Hyder is our last stop in Alaska.  So sad that we are leaving this great state for good.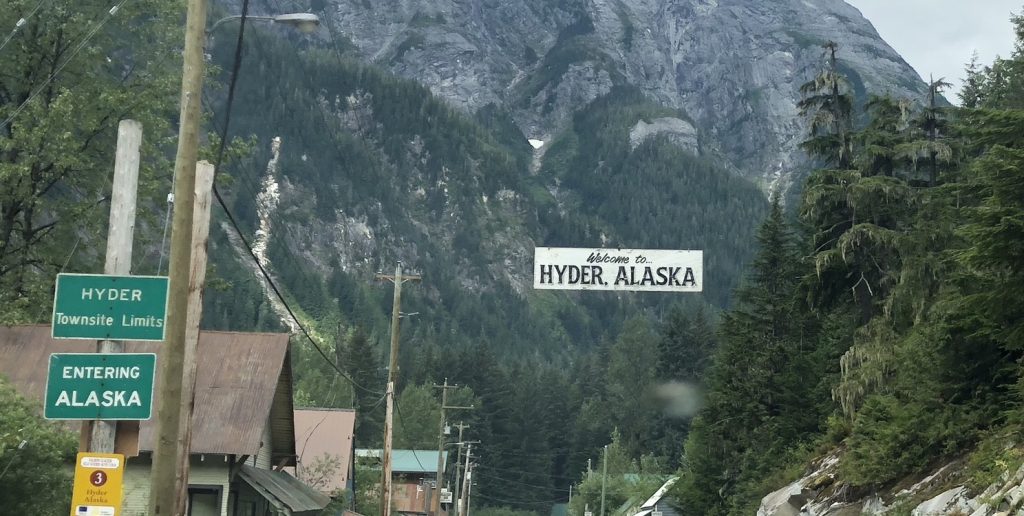 There is a wildlife viewing platform in Hyder.  There are otter in this pond.  But we didn't see any.
This river is full of salmon spawning.  The bear come to catch salmon in the river as an important part of fattening themselves up for the winter.  We even stayed until almost 10 pm one night to see them but they never came.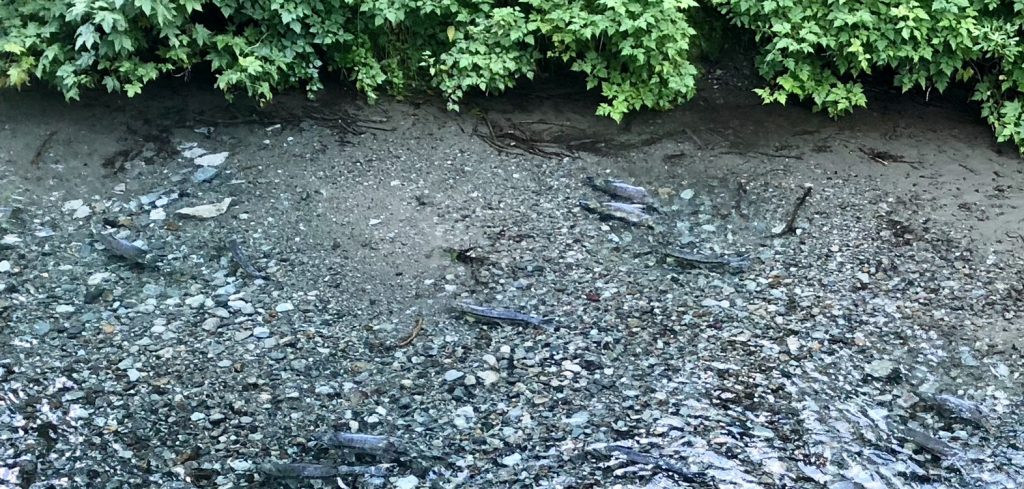 Another beautiful view of the river.
Hyder is pretty run down.  These are typical structures in the town.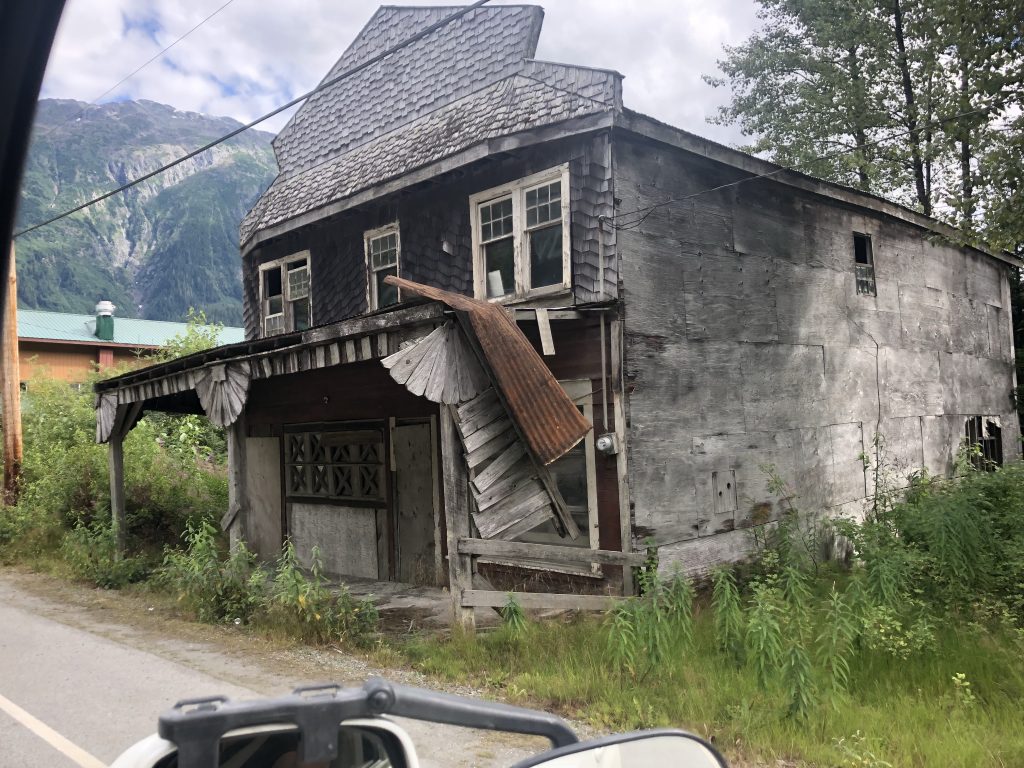 And then this.  A woman converted this old bus into her "restaurant".  Her husband catches the fish and she cooks it.  Best halibut burger!
After hanging out hoping to see bear fishing in the river, we drove for about an hour on a gravel road to Salmon Glacier.  It's the fifth largest glacier in North America.  We've seen lots of glaciers but it was well worth the drive.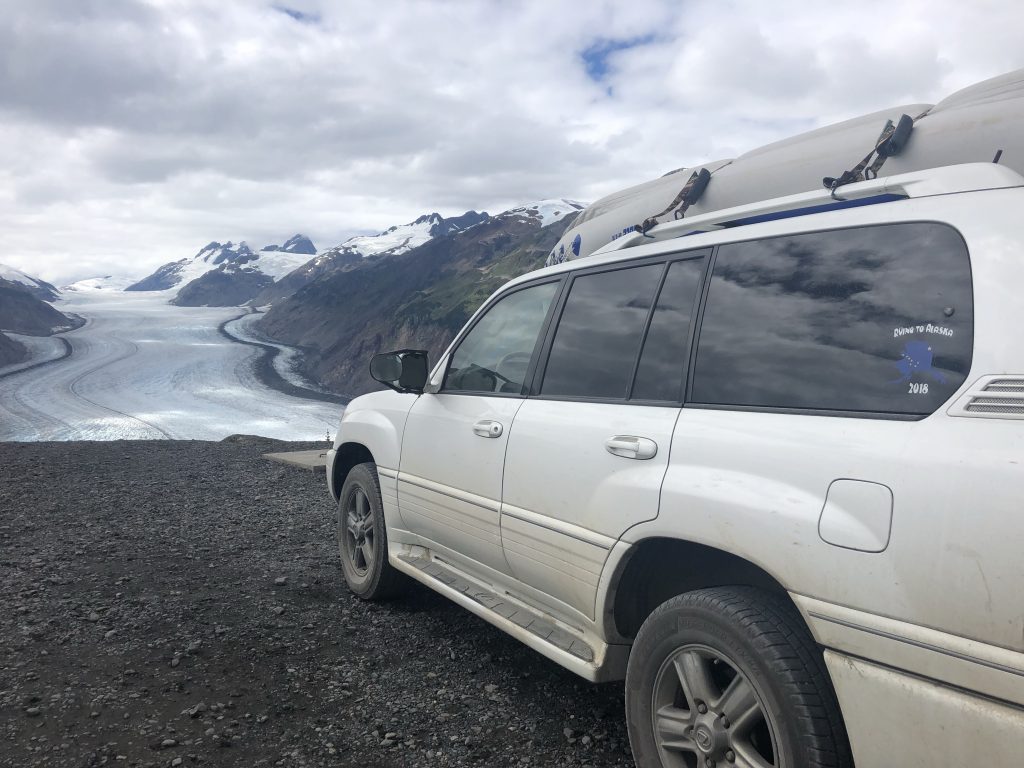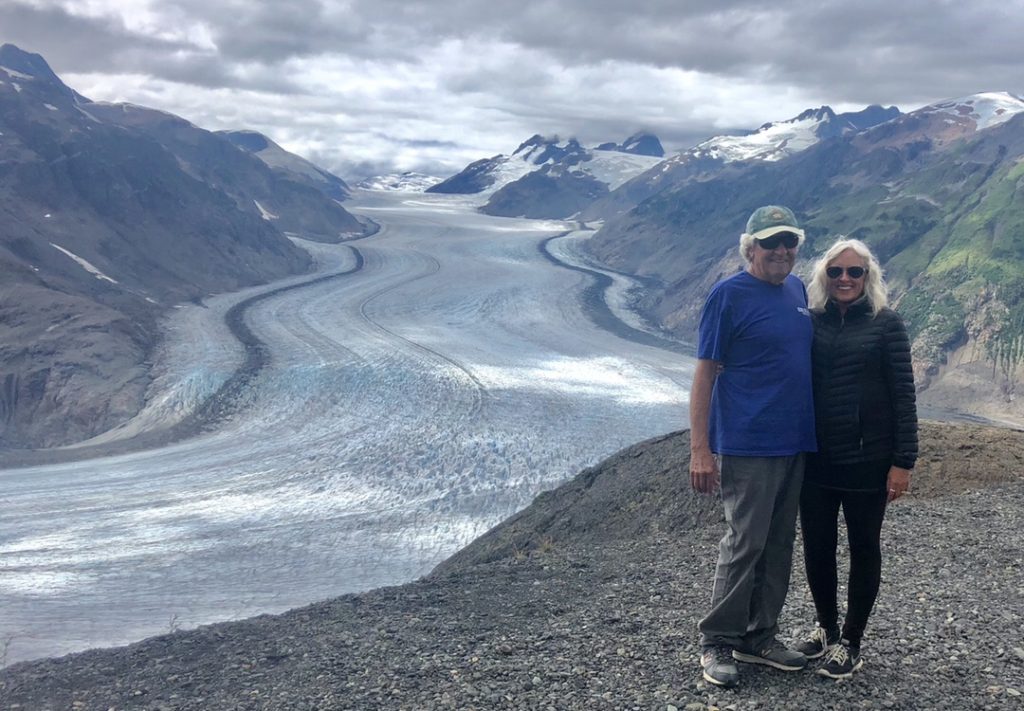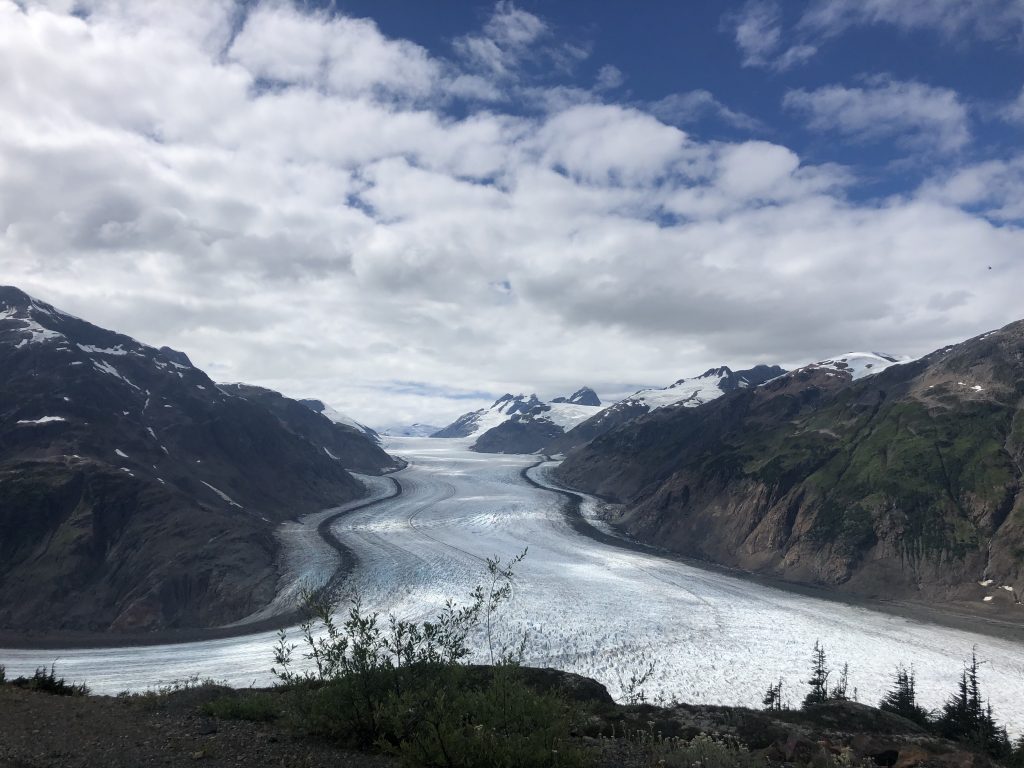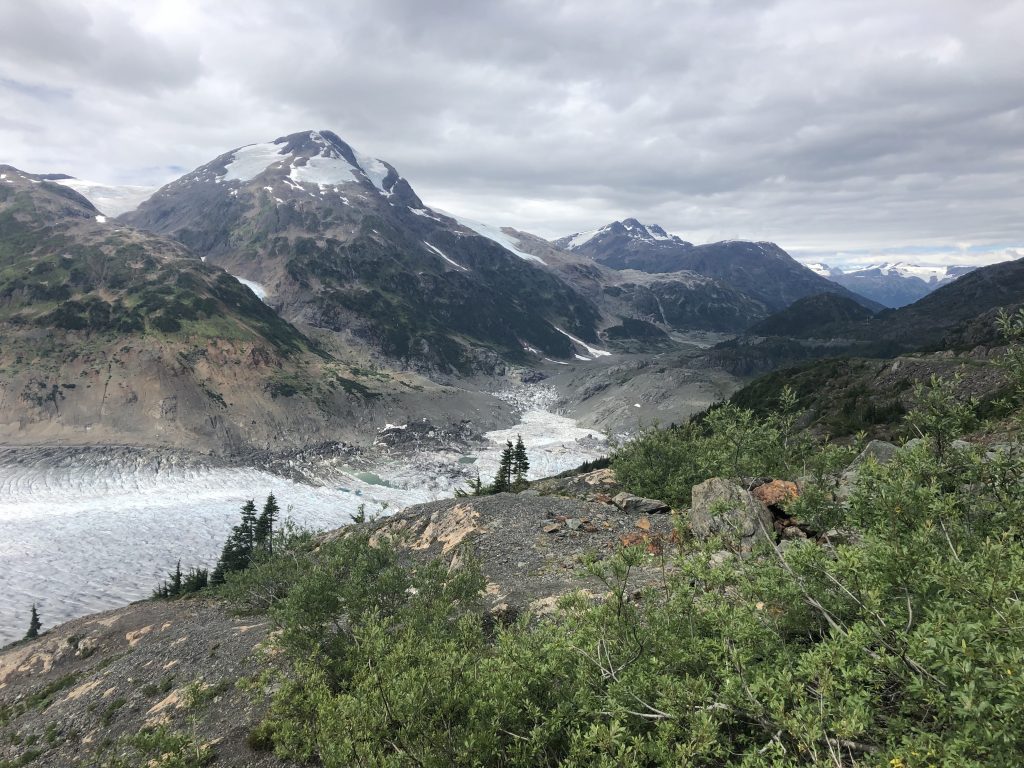 The "toe"of the glacier.
Goodbye, Alaska.  We loved you!