Headed down the Cassiar  Highway on our way to Stewart and Hyder.  Burned trees from a previous fire and smoke from current fires made for an eerie scene.
But then these old burnt trees still make for a beautiful reflection in this pond.
Our beautiful campsite on Boya Lake.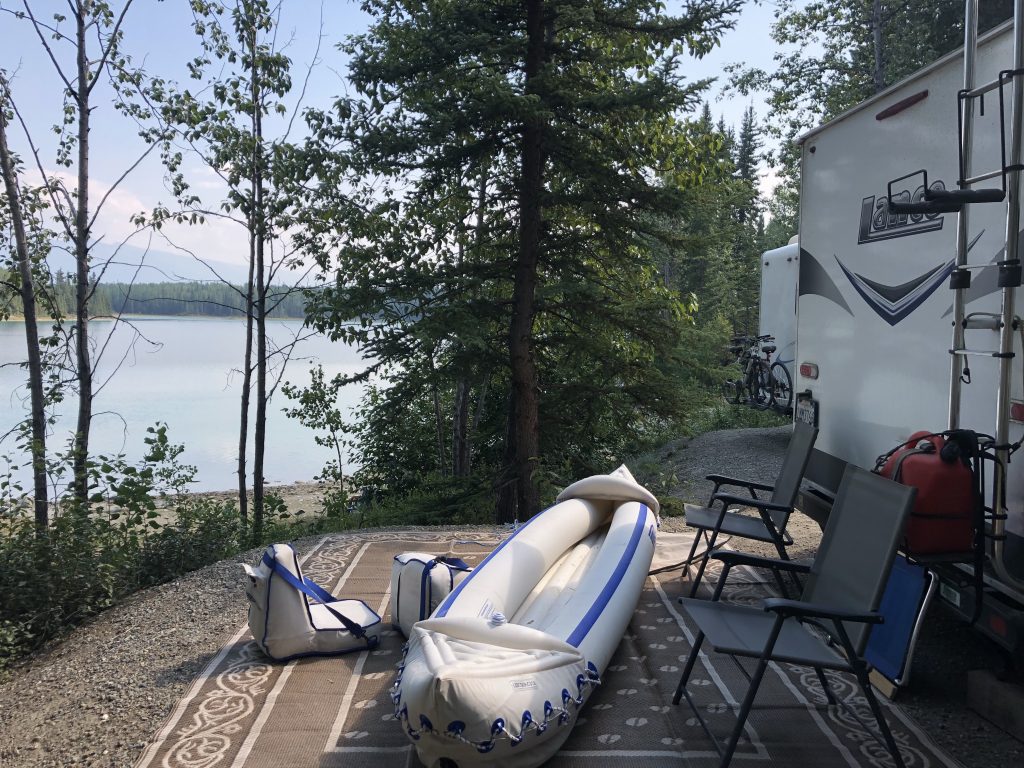 We finally could take our kayak out.  80 degrees and a mirror like lake was perfect.
Mike and Cindy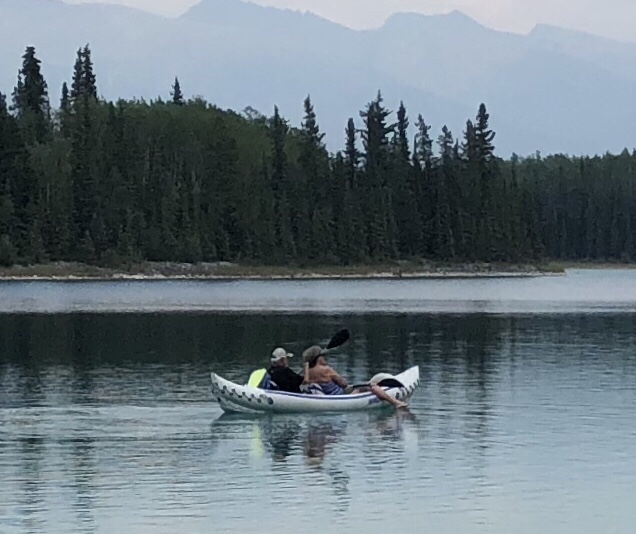 And back on the road.
Forest fire.  They just let them burn unless they are a threat to structures.
And another beautiful campsite on a different lake.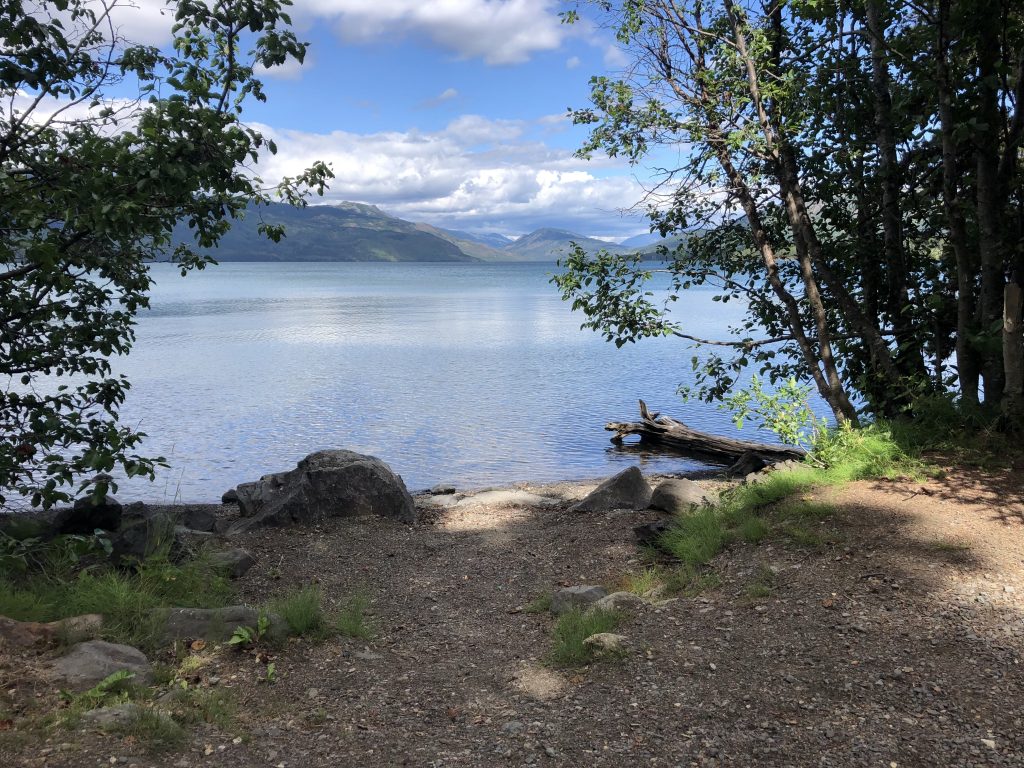 And signs of autumn in the leaves on August 2nd.
But spring like flowers.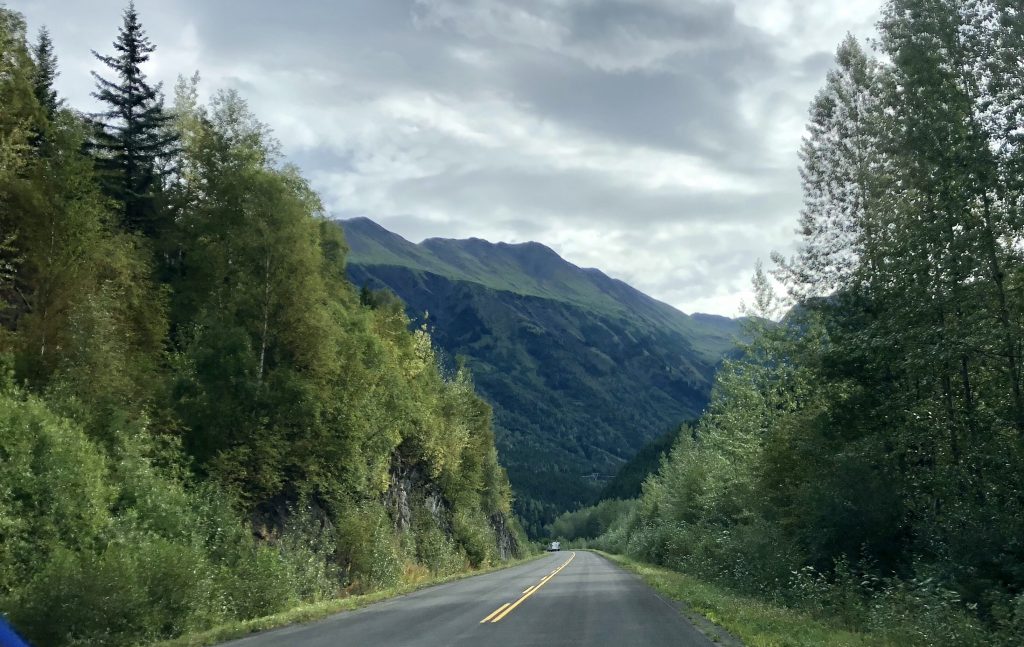 Another gorgeous drive under our belts.