We arrived at this beautiful lake on a Sunday afternoon fully expecting to get a campsite.  But we were greeted with a "campground full" sign.  It turns out that Monday was a state wide holiday in British Columbia. Oops.  But inspite of the sign we were able to get sites, although not the best ones.  We were able to move to lake front sites on Monday.  And Belleville's delivered our kayak right to our campsite.  Such service!
Everyone told us they rarely have weather like this.  80 degrees and sunny.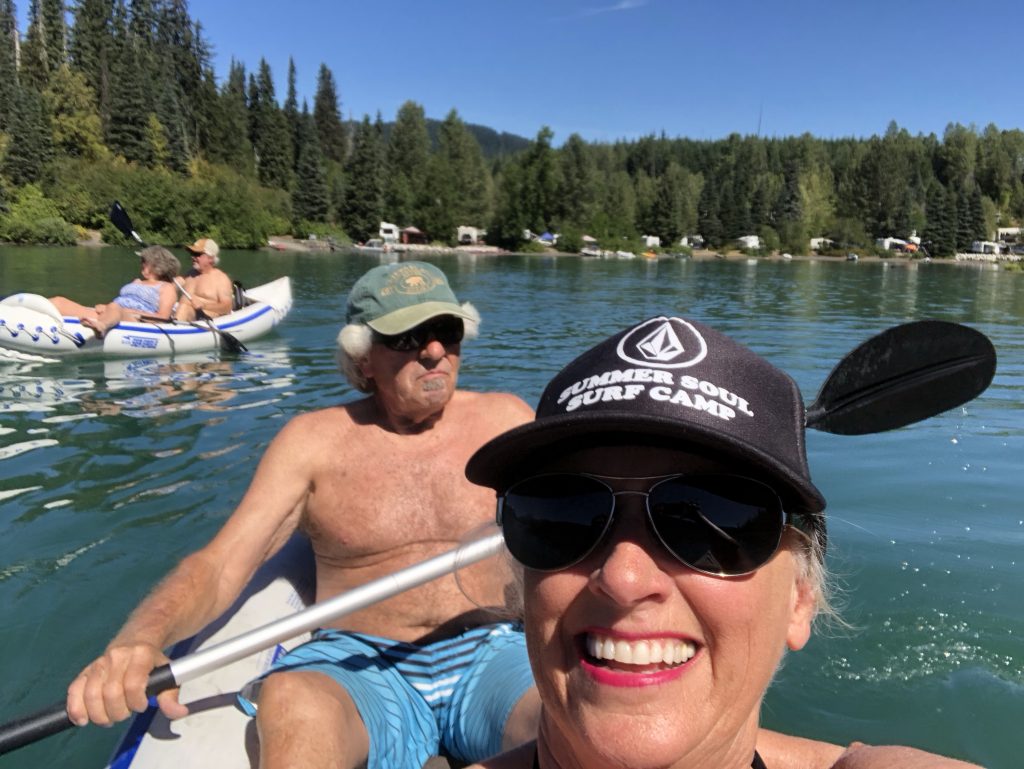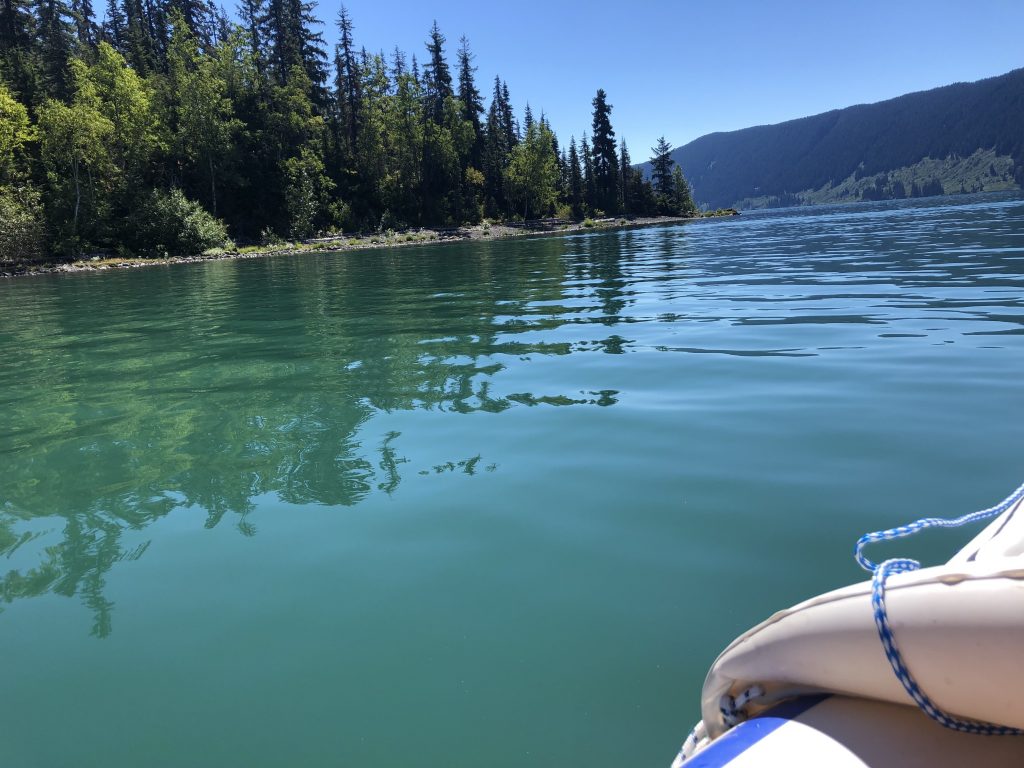 Kayaking in this beautiful water with three glaciers in the background.  That's hard to beat!
That's our campground in the background.
John takes a dip.
And then we visited an Indian fish camp. It was very interesting.
He dipped his net into the river and caught salmon!
There is a fish ladder which enables the salmon to swim up river more easily in places like this. Most fish go up the ladder like they are suppose to. Some fish like to do it the hard way by trying to go up the falls. He didn't make it. Seems like a metaphor for life.
All and all a fantastic few days in British Columbia!