We made it to Alaska!  It took about 6 1/2 long days of driving from Seattle but we did it!  I finally get to put my Alaska sticker on the trailer.
Random road pics from Whitehorse to Tok, Alaska.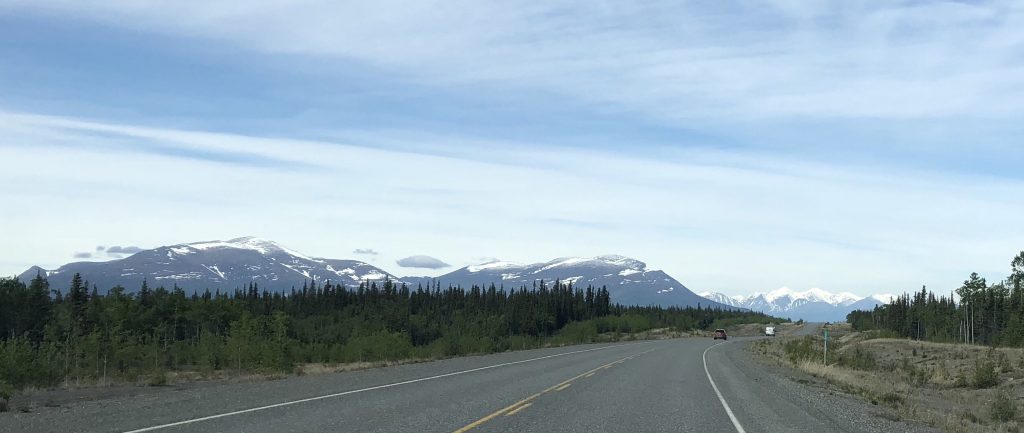 We came across this mama Grizzly and her three cubs walking close to the road.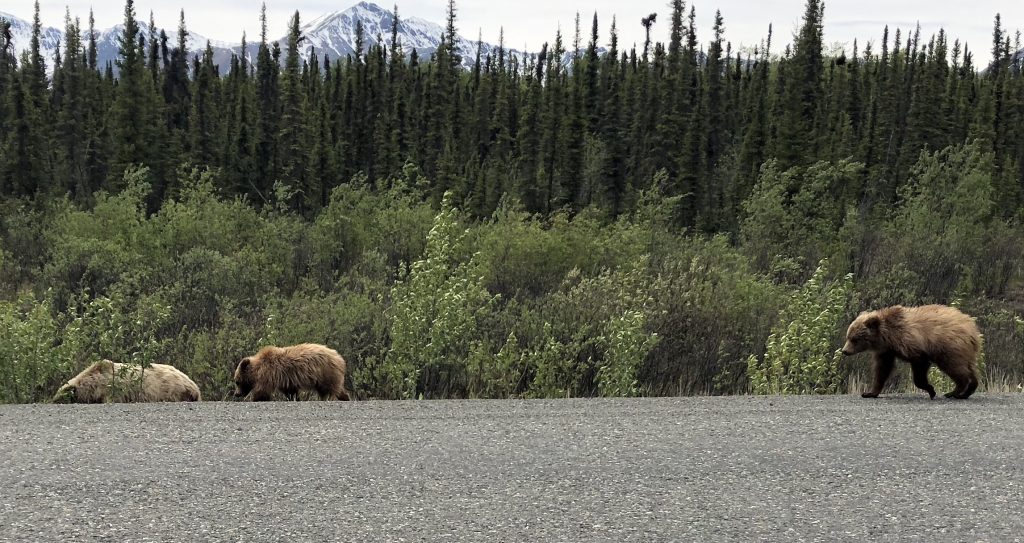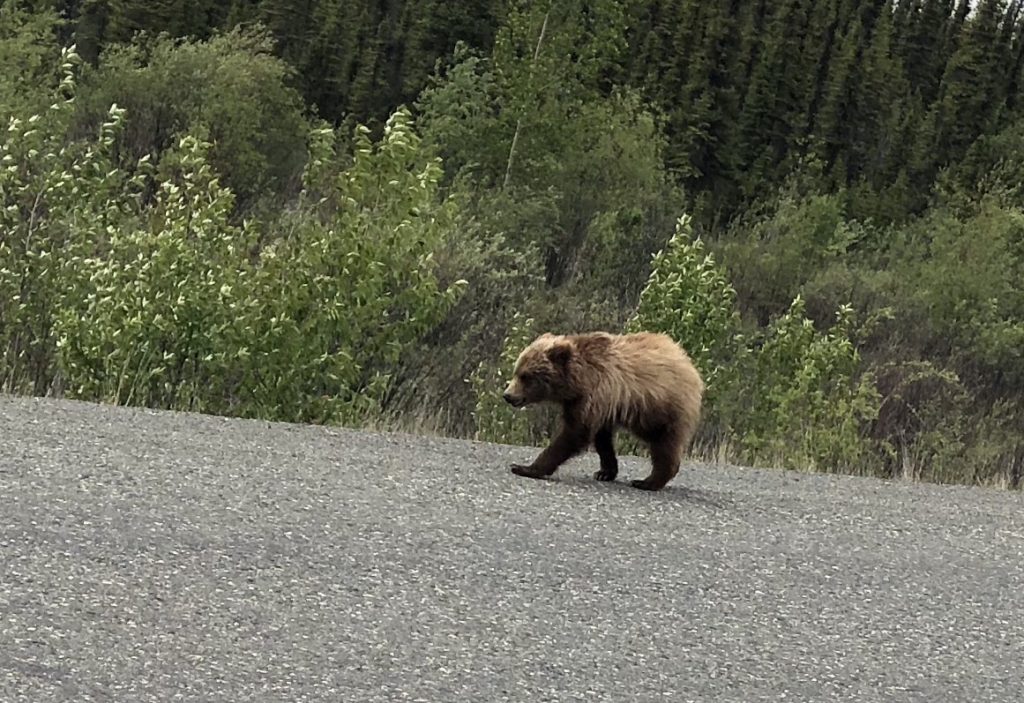 This cub had finally had enough and just plopped down on the road.  I guess bear cubs can sometimes be like toddlers.  It was an awesome sight!
For some reason, homemade cinnamon rolls are very popular on the Alaska Highway.  Everyone on social media has their opinion on whose are the best. We are determined to be the judge of that.  Ruined dinner two days in a row by stopping at 3:30 in the afternoon for rolls and coffee.
More pics from the road.
And more repairs to be made.  One of our trailer brakes locked up as we were pulling out from a rest stop and in the short time until we could stop it wore a good part of the rubber off about an 8" section on the tire as it was dragged across the pavement.  That tire is now our spare.
Random pics from the road from Tok to Anchorage. It was a beautiful drive.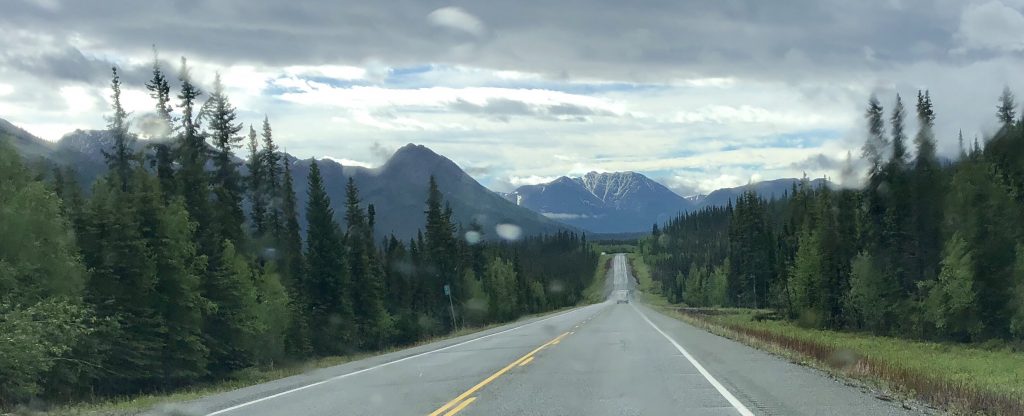 I love this picture with the church steeple in the foreground.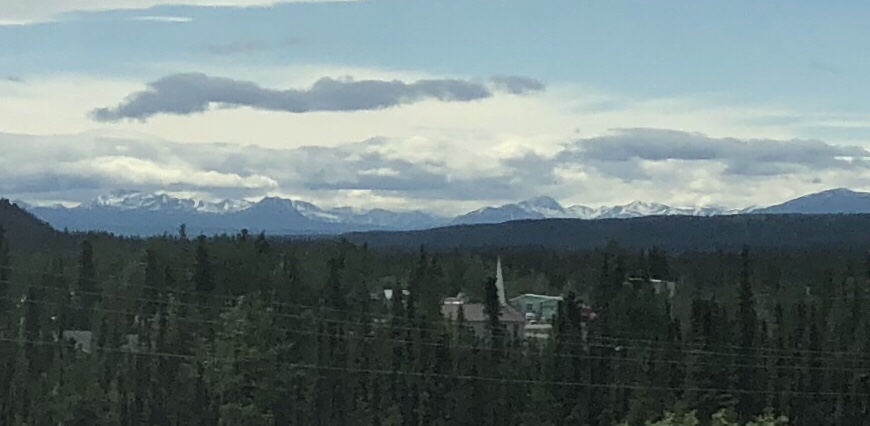 Those L-shaped poles are for the snow plows.  I can't believe how tall they are.
A glacier. This one is about 26 miles long!
We are spending the night in a Cabelas (same as Bass Pro Shop) parking lot before heading to the Kenai Penninsula tomorrow.  Free is good.  Who knew?  There is a Target right next door.  After 2 1/2 months of togetherness, a girl needs some alone time in Target, right?