We left Anchorage and headed towards Homer on the Kenai Penninsula.  The Kenai had been having lots of rain and more was predicted but what we've encountered hasn't been bad.  As usual, the scenery is beautiful, although sun makes for more beautiful pictures.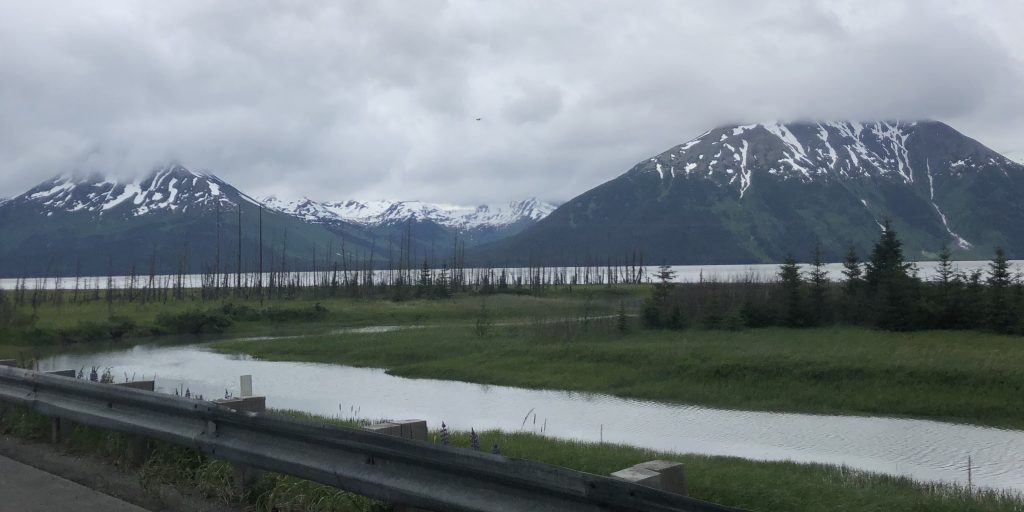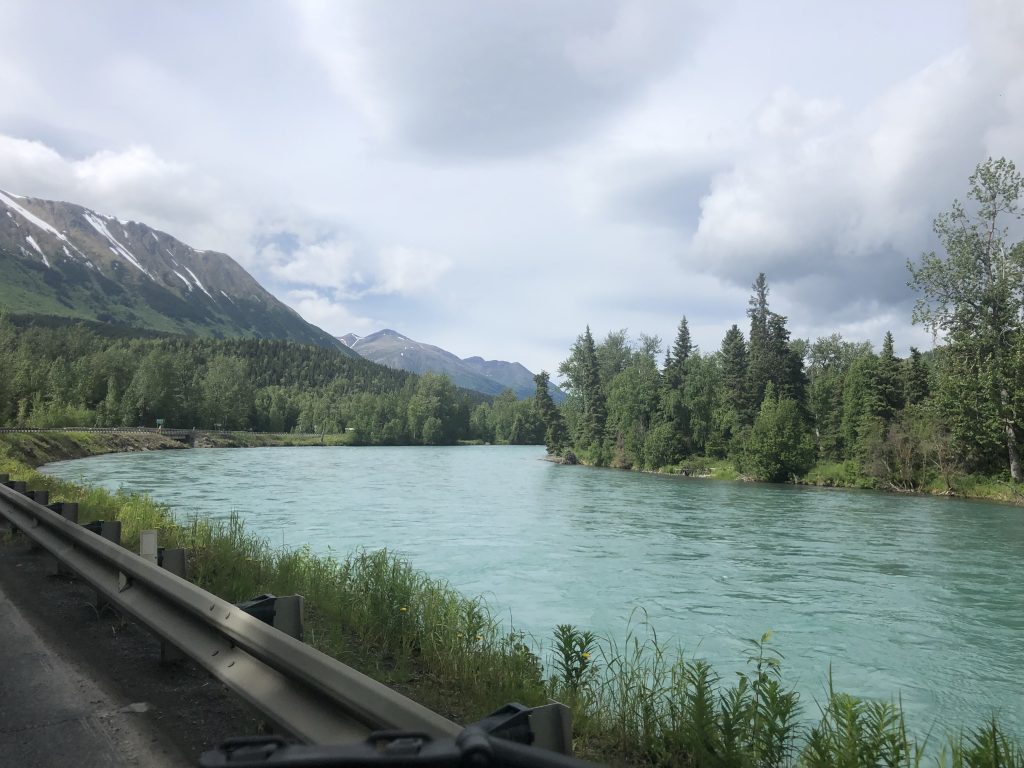 We went on a King salmon fishing trip with a guide on the Kasilof River.  For a lot of reasons, the salmon numbers in the river were way down.  Between the four of us, we caught one.  We don't even want to think about the price per pound we paid for it.  But it was delicious with color you don't find in store-bought salmon.
Back on the road.  This is the first moose I could actually get a picture of.
And we see lots of bald eagles.
The view from our campsites on the Homer Spit.
The split is very touristy but fun to visit inspite of that.
A boat graveyard.

Street musicians.  They were pretty good.  Especially enjoyed the bass player who was playing with an oar.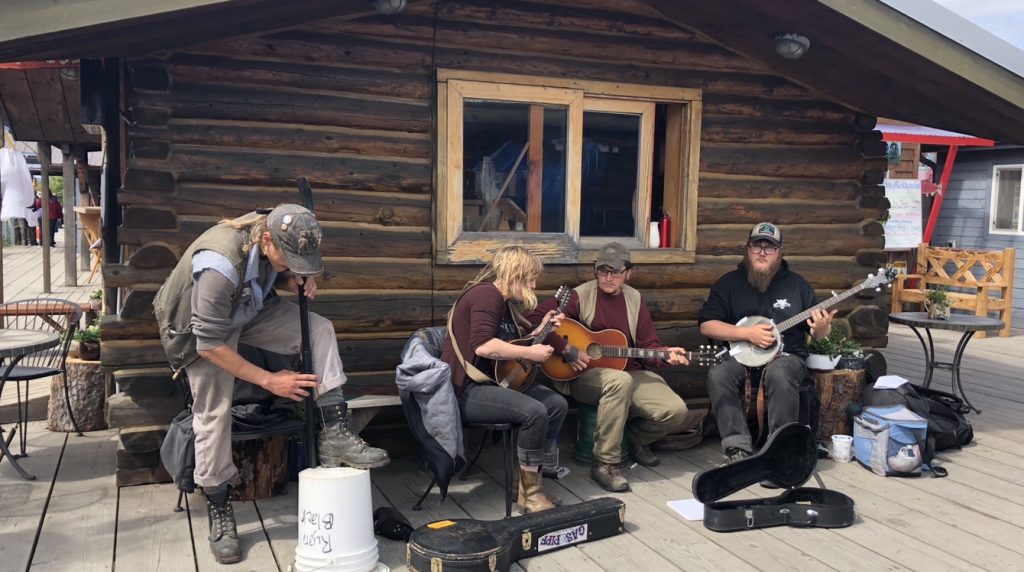 The Salty Dog Saloon.  The place is covered with dollar bills that people have left with their names on them.
Tomorrow, we are on to Seward.