We camped at this lovely campground on the way to Seward.  Fished the lake without success but it was a beautiful spot.
Water-front camping in Seward.  Close to town and to each other but it's quite a scene.  There are families sitting by the campfires and a walking path in front of us.  And the Alaskans were very friendly.  We loved this place.
Here's a view of the campground from the water.  Lots and lots of rvs.
Small boat harbor within walking distance of our campsite.
A cruise ship was in town.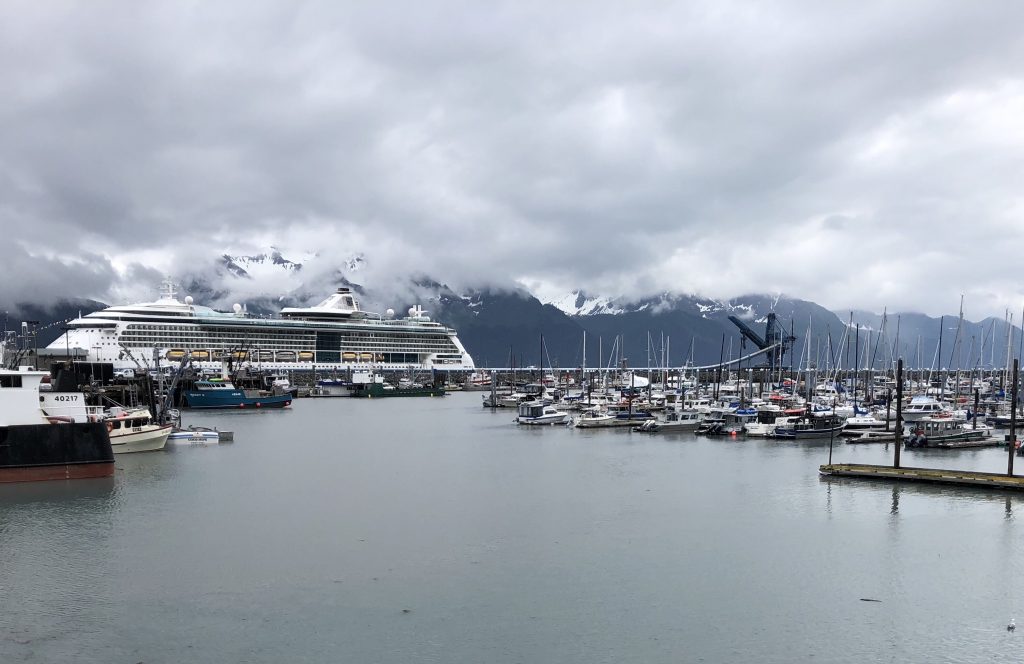 Thinkers.
We took an all day wildlife and glacier boat tour.  The sights were fantastic.
Whales.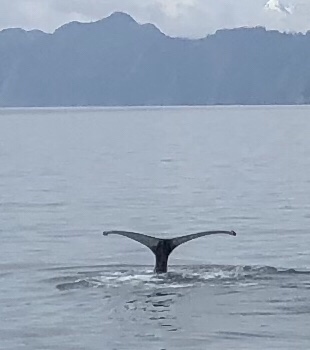 Stellar sea lions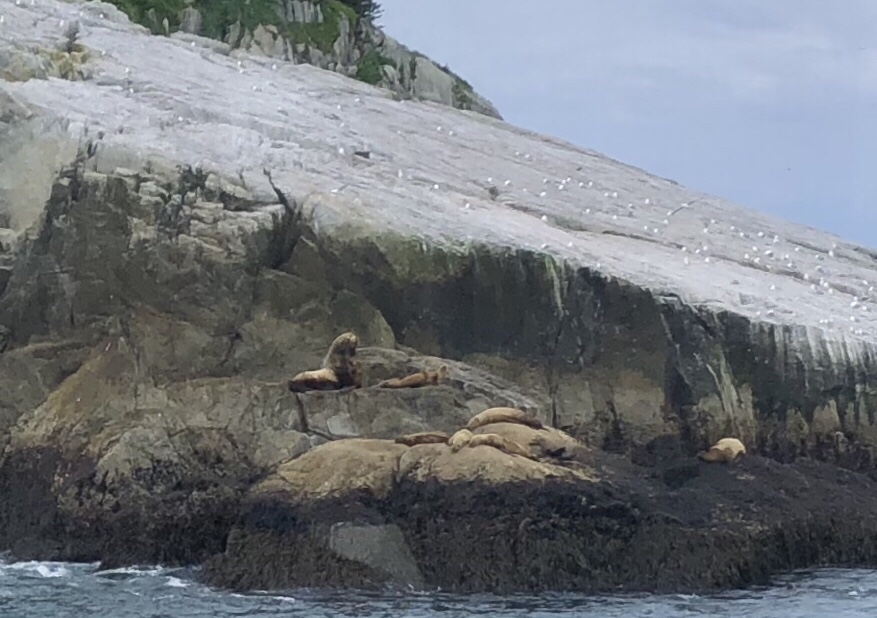 Otters.
Glaciers.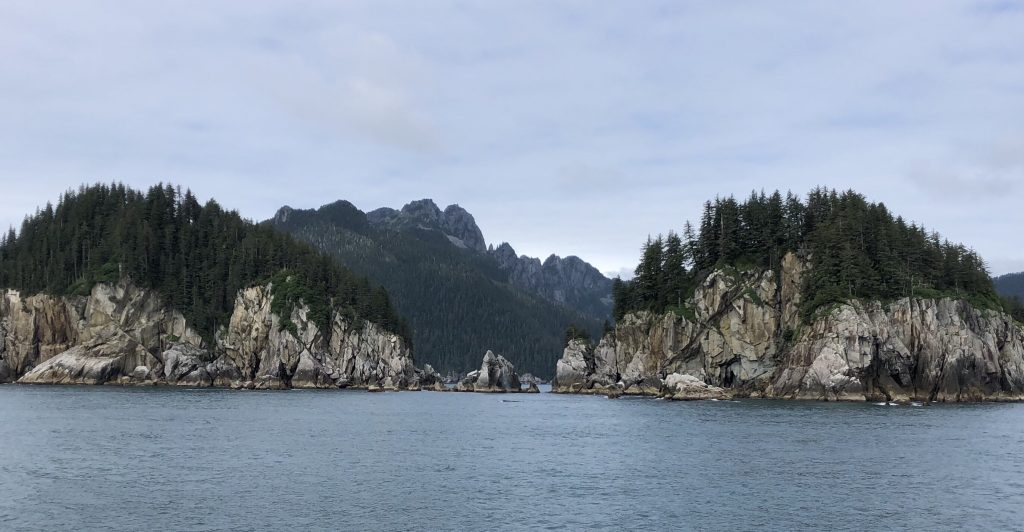 Fishing for sockeye salmon with tourists and the locals.  The locals were better at it than us.  Surprise, surprise.
He got one!  If you look closely, you will notice that the hook is not in the fishes mouth but in his back!  This type of fishing is called snagging.  The salmon are swimming up river where they were born, to spawn.  They are not hungry.  So you use a large hook and use a technique that actually snags the fish.  Seems like a crazy way to fish but it works!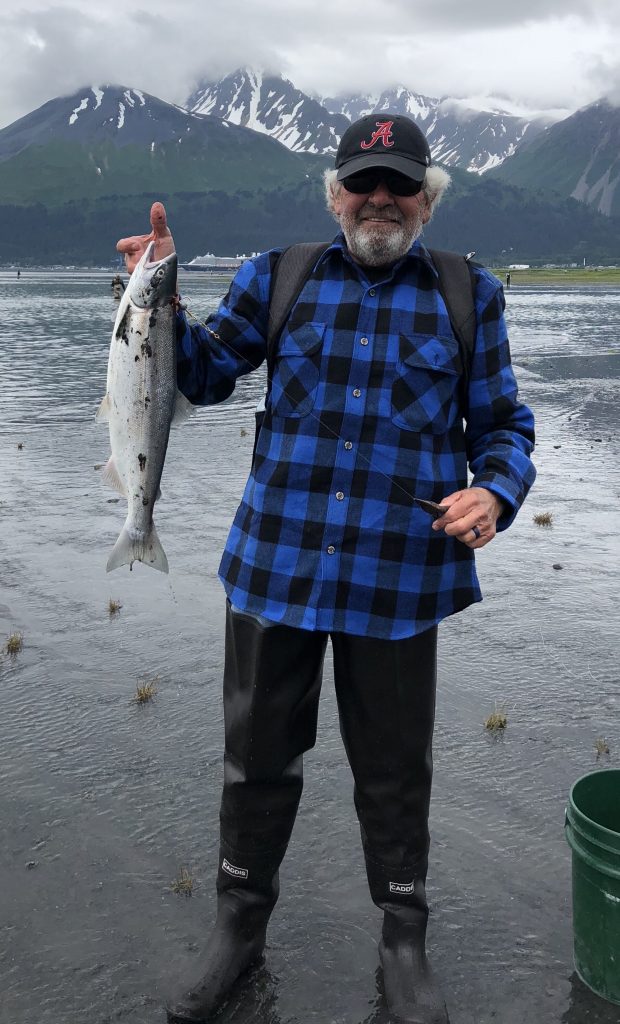 On to the next adventure tomorrow!