We were talking the other day about how each state we come to seems better than the last. We had no idea that we would love the Dakotas so much!
On the way to Custer we spent a few nights in Spearfish, SD.
Hike to falls: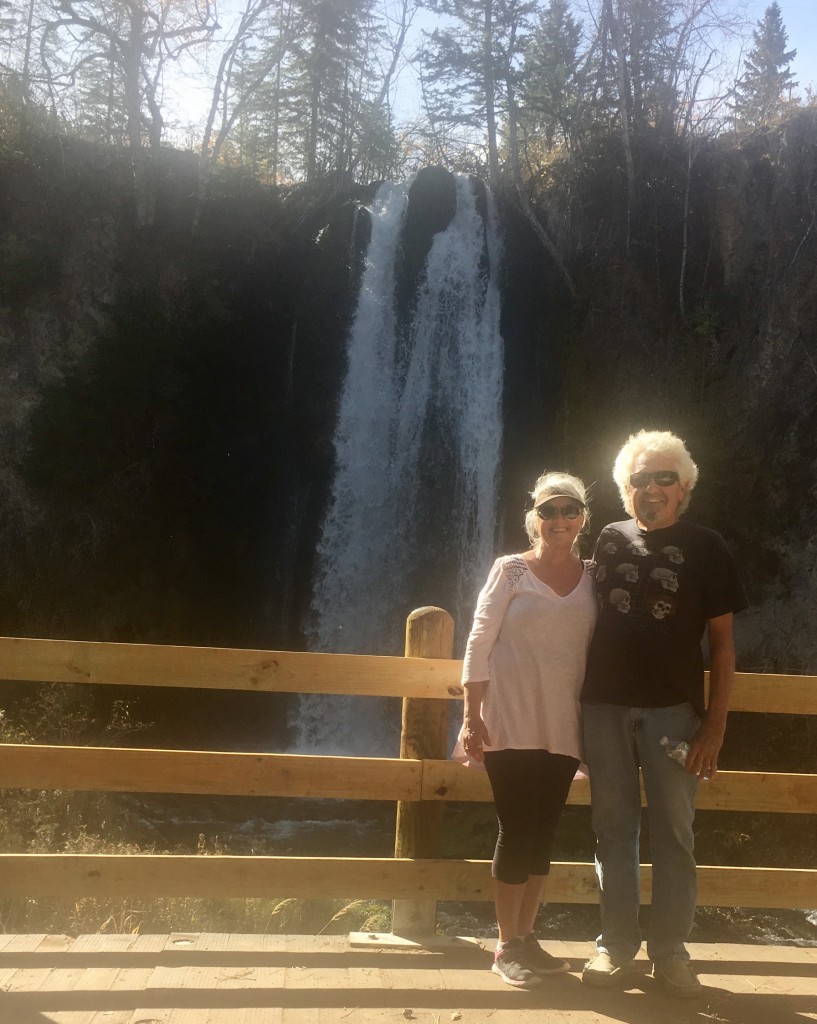 Fishing: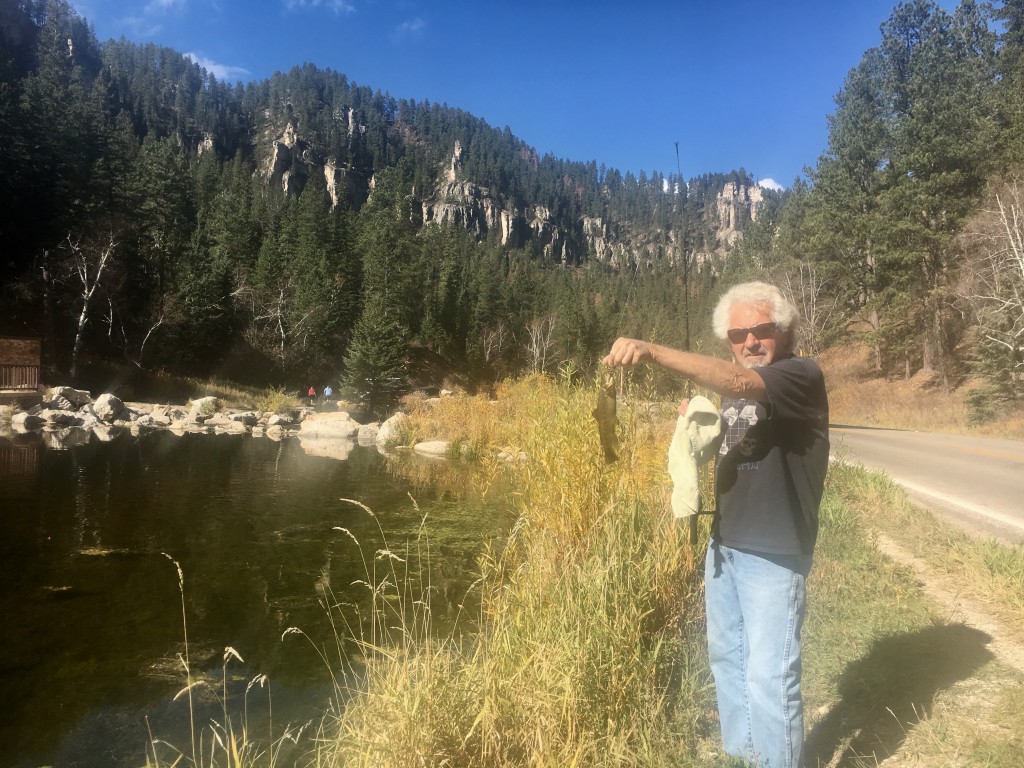 Beautiful scenery along the drive:

Camping in Custer State Park:


Drive to Mt. Rushmore:
In the second tunnel you can see the faces in the distance: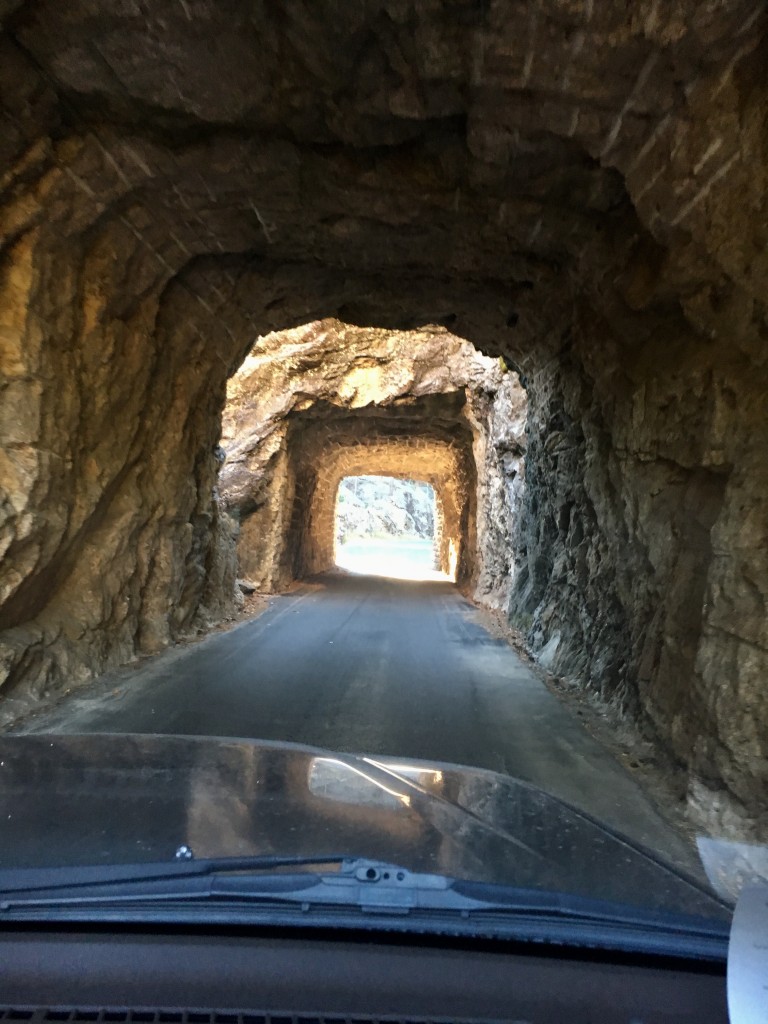 Night pictures of Mt. Rushmore: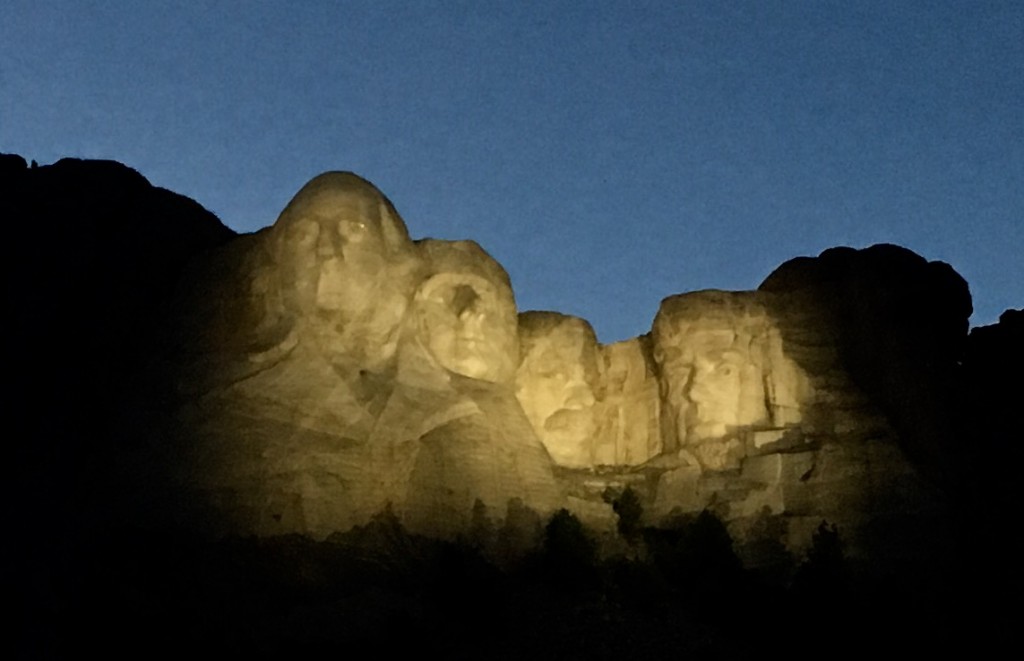 It was a moving experience to see how these four great men in our history have been honored. Yes, they had their flaws but were men of integrity who each, in their own way, fought for the people. It's hard to imagine that either of our two presidential candidates would ever be worthy of such honor.
The quaint town of Keystone and surrounding area: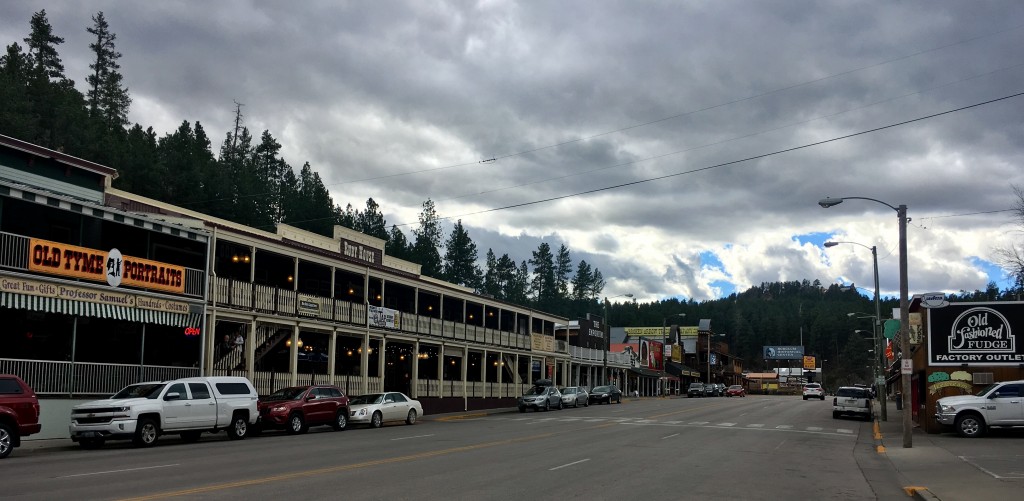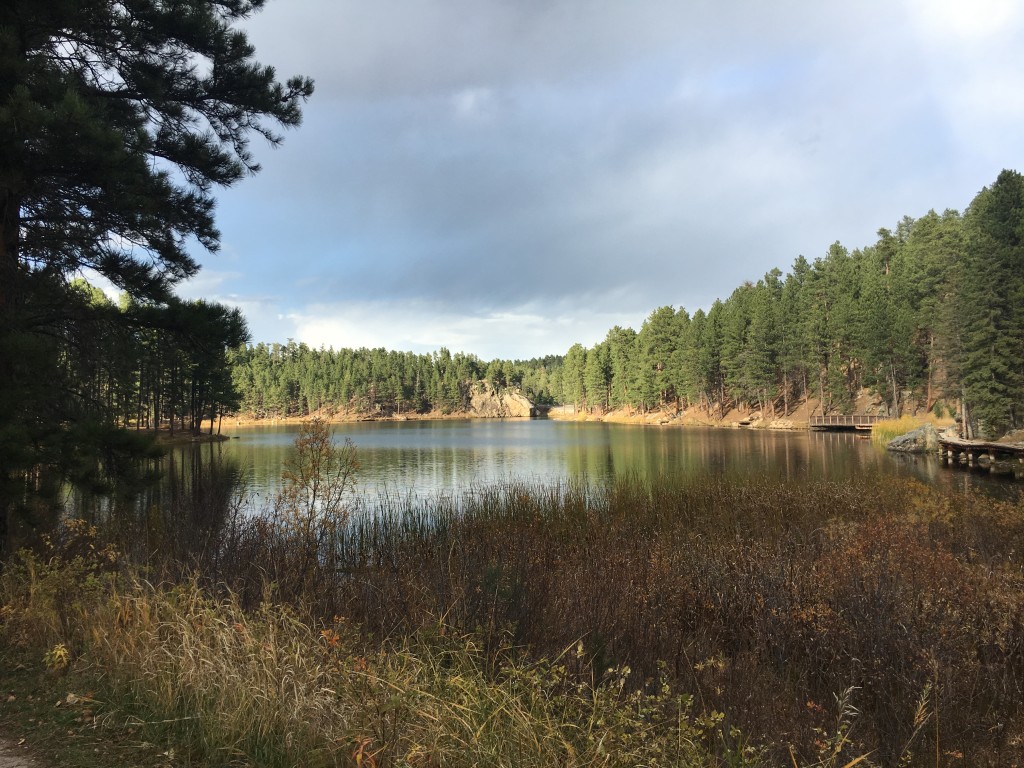 Wild life we saw in Custer State Park:
Pronghorn antelope: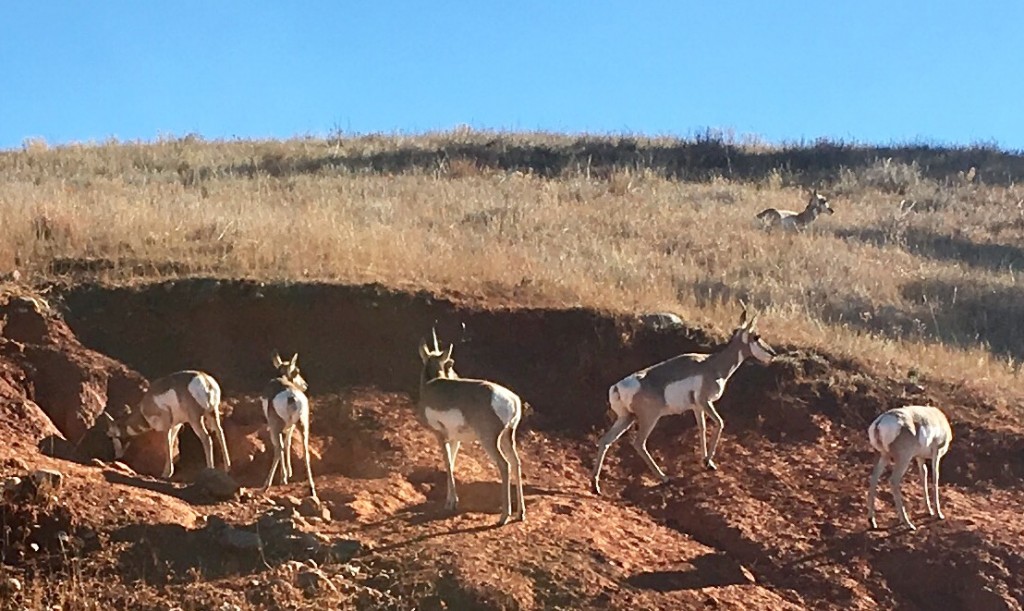 Bison. They have so many bison babies born every year that the state rounds up all the bison each September. The ones behind the fence will be auctioned off. Think bison burger. The ones in front of the fence are free.


Wild burros hang out on the road hoping for treats. We gave up part of our lunch.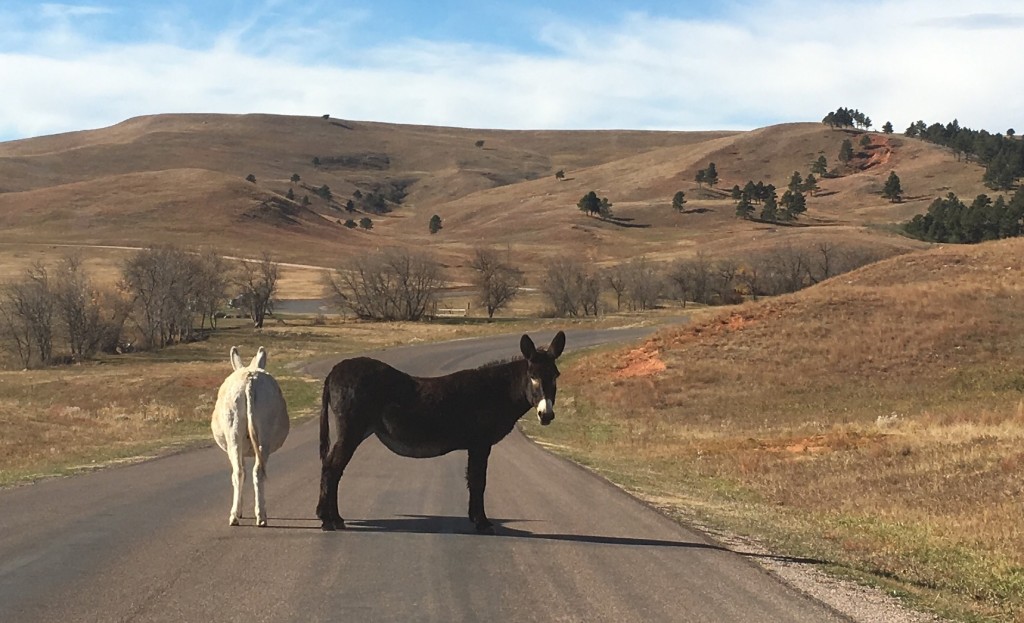 Wild turkeys:


Deer: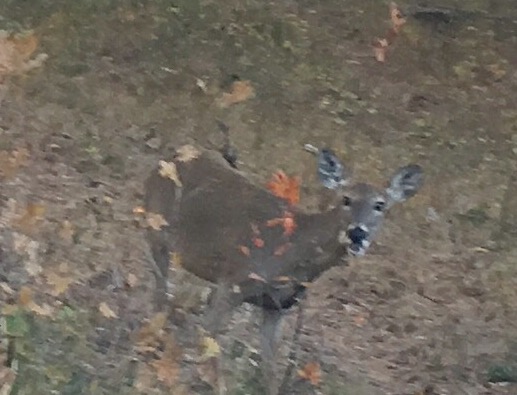 A ranch just outside the state park had some long horn cattle. We never even saw cattle with horns this long in Texas.


A drive along the Needles Highway includes narrow tunnels, granite spires and "the needle".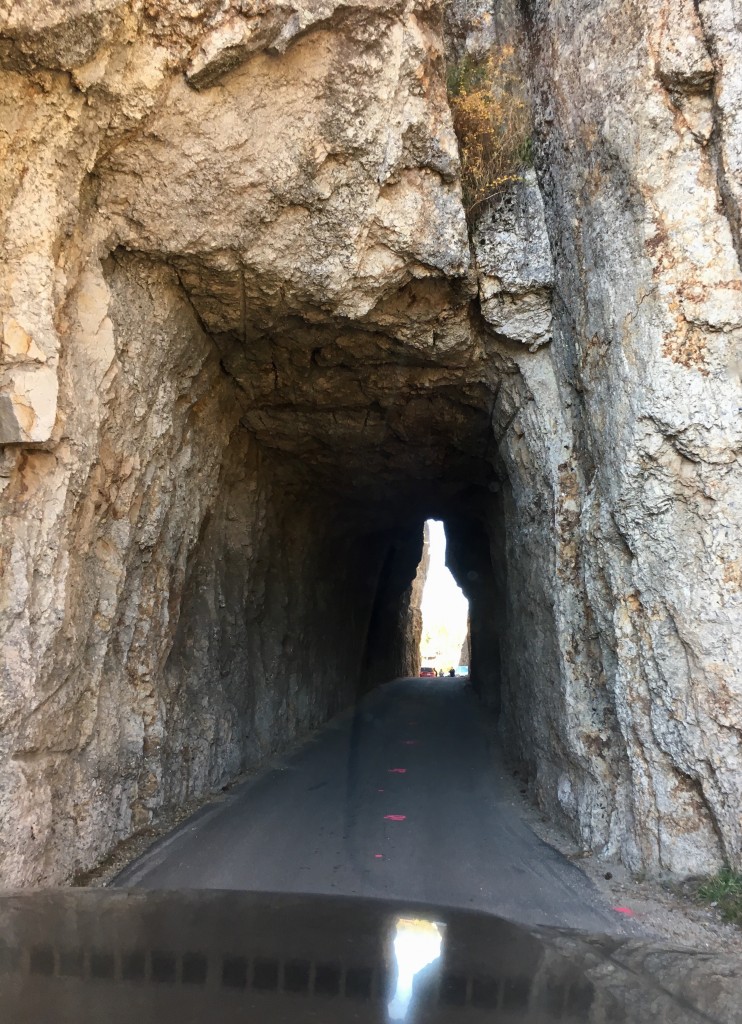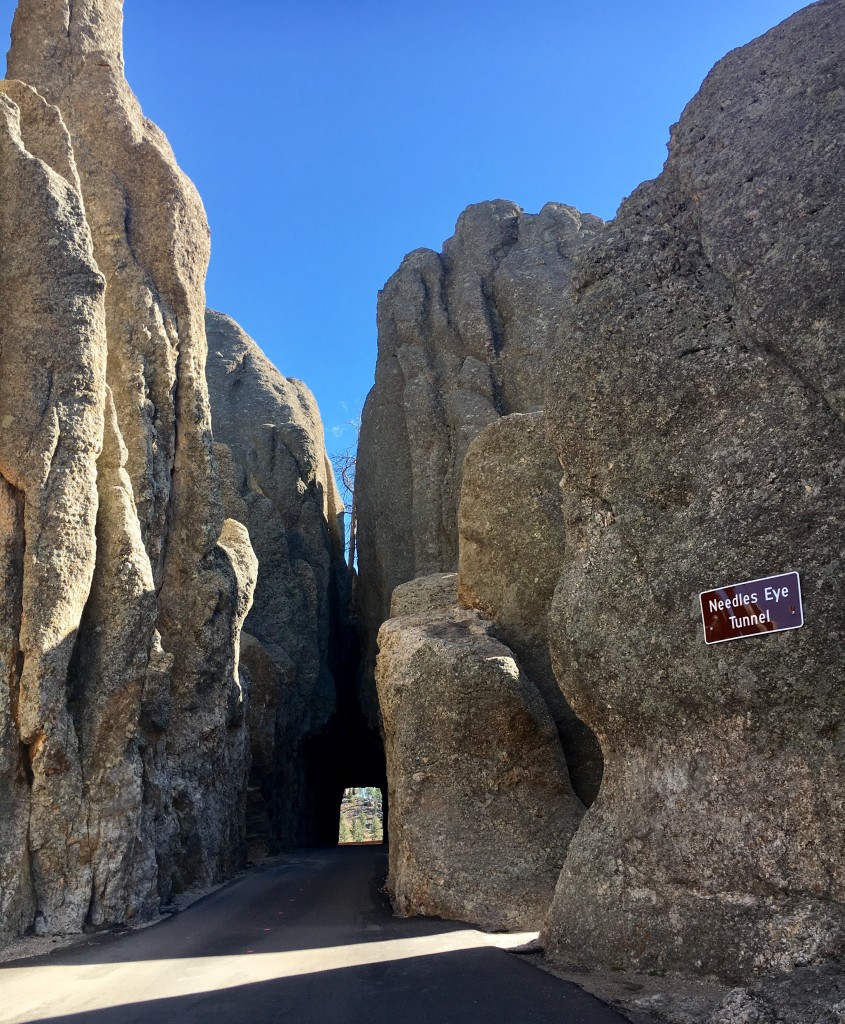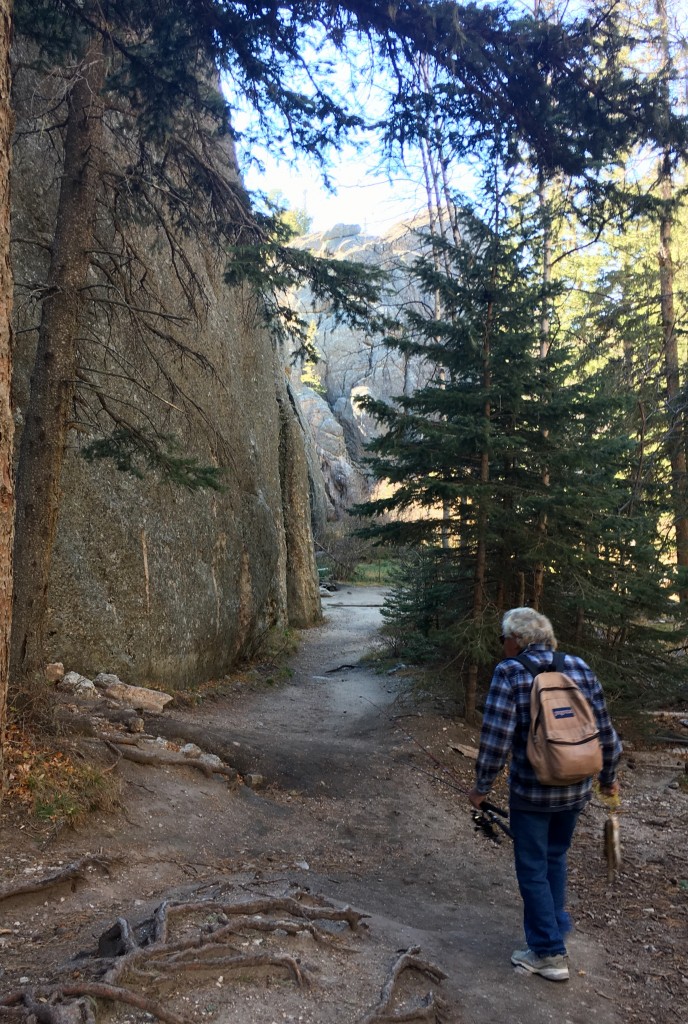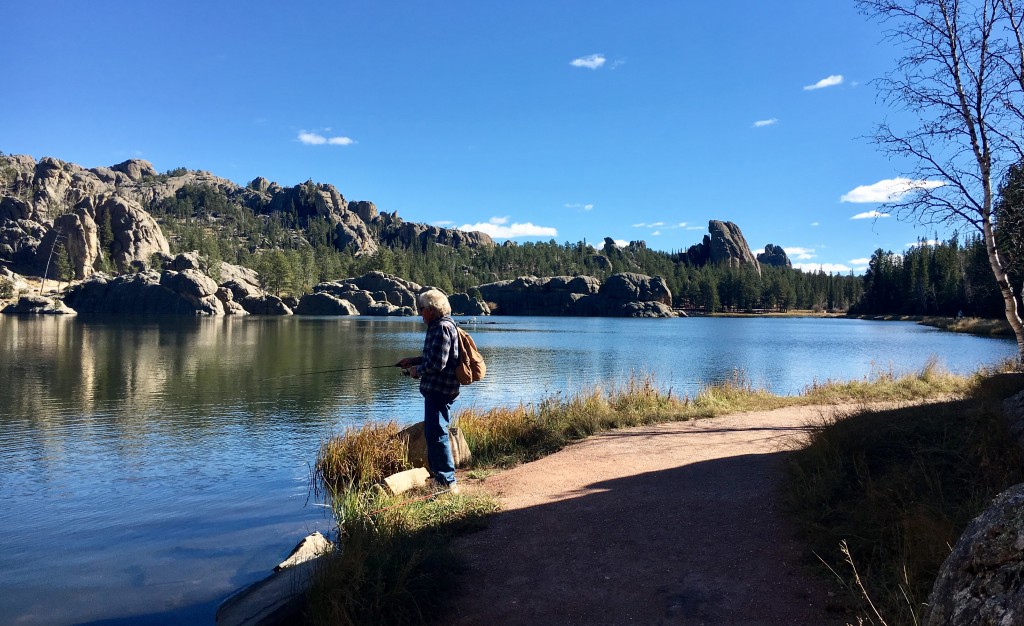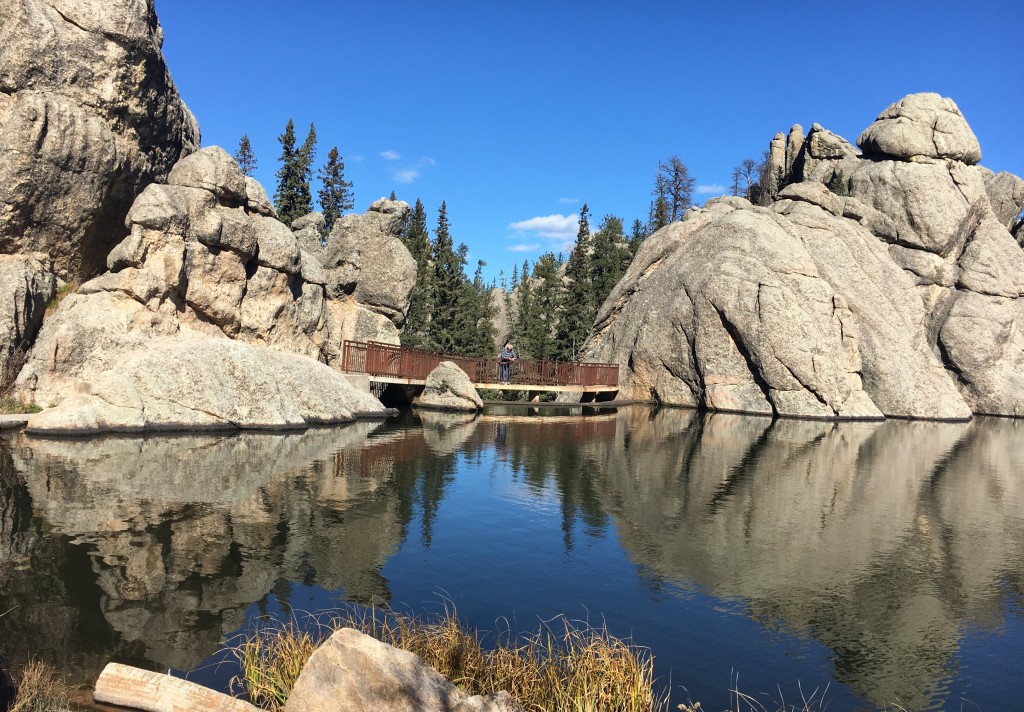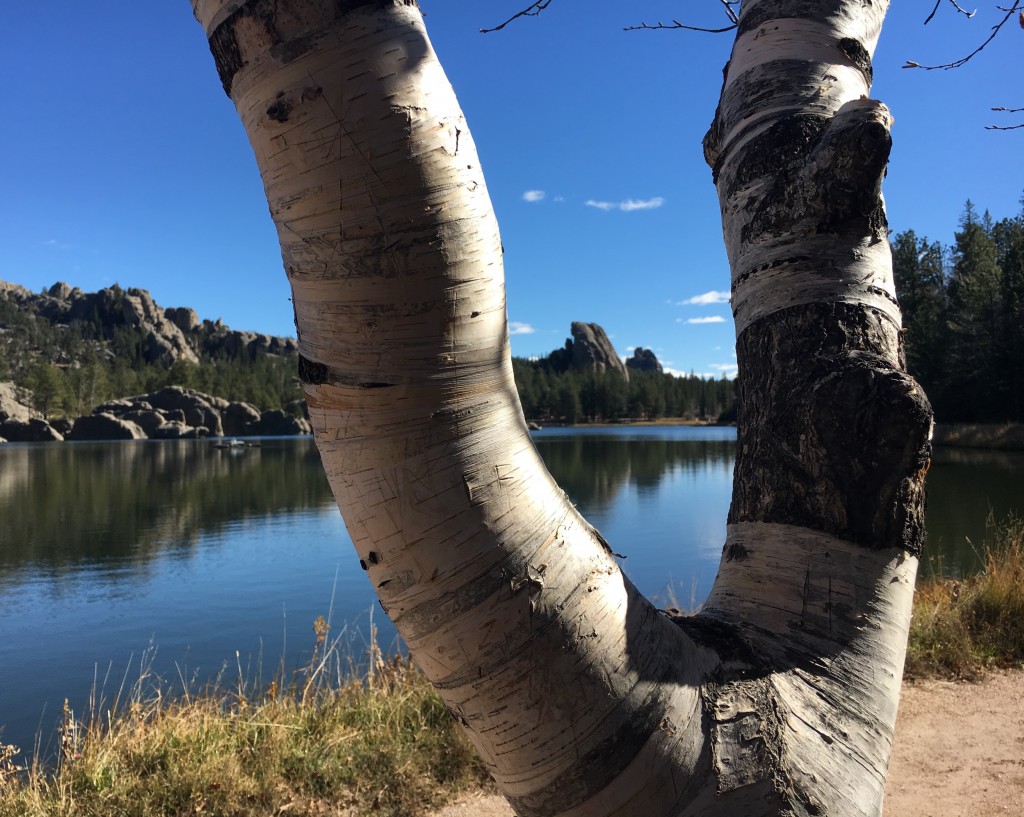 Stopped for lunch at a cool restaurant in the town of Custer. Individual televisions at each booth. Great. Now I can yell at the tv in a restaurant too.