We traveled from South Dakota to Colorado. We love the scenery in Colorado but hate traveling through the mega elevation changes!
On our way to Colorado we stopped at Wind Cave National Park. In the museum saw the sculls and horns of these two bucks who fought and got their horns locked and couldn't get them unlocked. They died. Moral to the story: don't fight.


Went on a cave tour:

Travel in Colorado. We don't like interstates so choose a more rural route. The road was two lanes, very curvey, and had huge elevation changes. The road was called Peak to Peak. It should have been called Peak to Peak to Peak to ….. When we arrived at our destination it was about 9000 ft elevation. It was a very stressful drive with a trailer and a 17 year old vehicle. Needless to say, getting over the Rockies was stressful!


After traveling narrow streets through Black Hawk and Central City and up steep hills (think San Francisco), we arrived at a beautiful campground on the top of a mountain:

Sunrise at the campground:


We loved the cute towns of Black Hawk and Central City. The campground gave us coupons for free play at some of the little casinos in the towns. Didn't spend a dime of our money and came away with $120 of the casinos' money. Woopee!
After the traumatic travel on the country road, we headed to the interstate. Even that had an elevation of over 11000 feet. Yikes!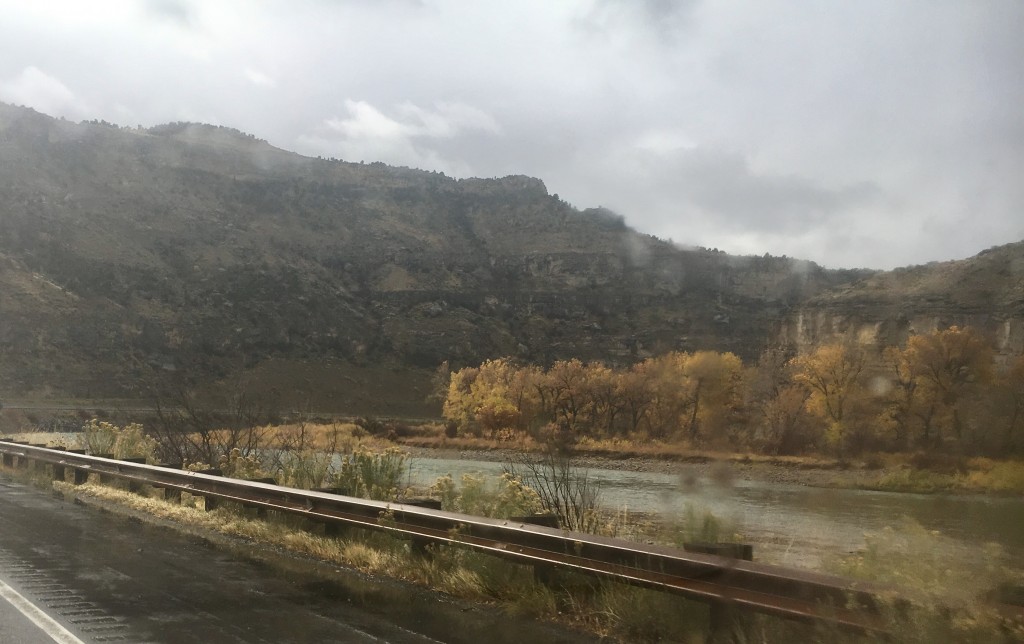 Our plan is to drive through Colorado and Utah taking time to visit sites close to our route. But we will be back at a later time to visit the rest of these two beautiful states. We are loving the places we are seeing now but getting excited to be home!