While the camp ground was beautiful ……..


….. most of the town consisted of miles and miles of:
Sea food buffets: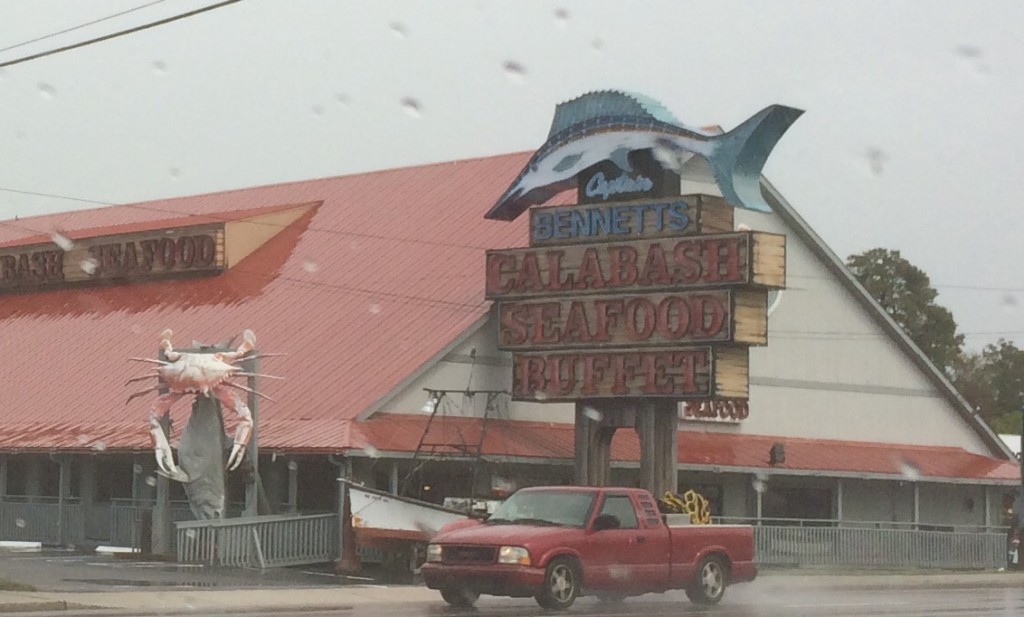 Miniature golf courses: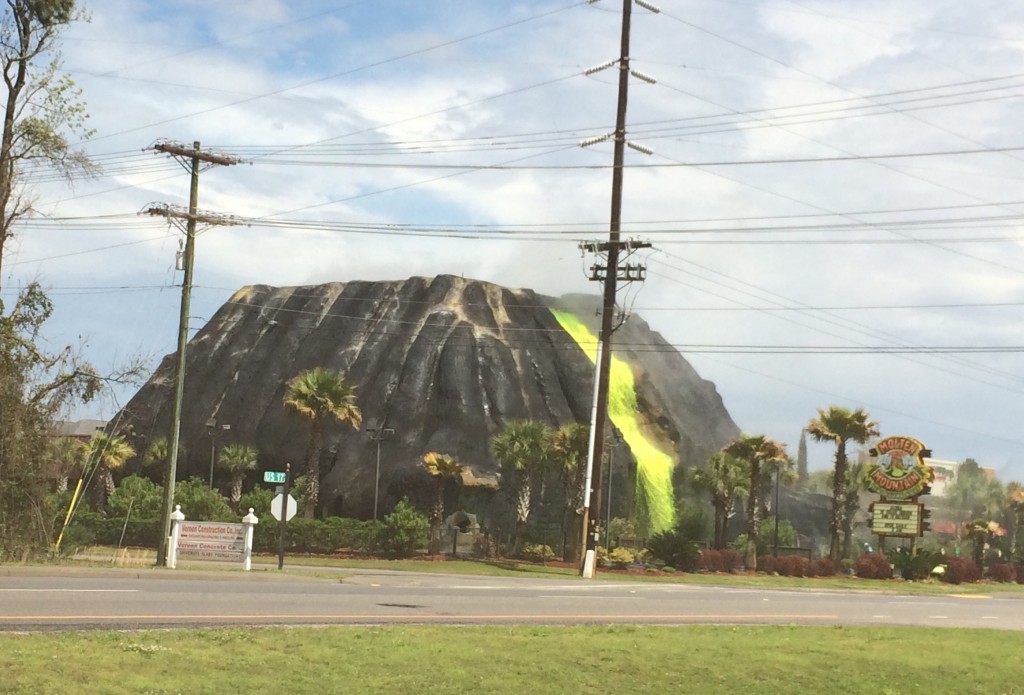 and souvenir shops complete with shark statue:
It was so touristy. Definitely not our favorite.
And then we drove to Wilmington, North Carolina. This is the view from our window in an rv park. Well, the azalea is beautiful. A guy camped next to us asked how we happened to be at the most red-necked campground in North Carolina. Good question.