The rainstorm took care of the smoke!  But instead of smoke, we have clouds.  On Friday it was 91 degrees in the middle of the day.  On Sunday it was 48 degrees in the middle of the day.  But we'd rather have clouds and rain than smoke.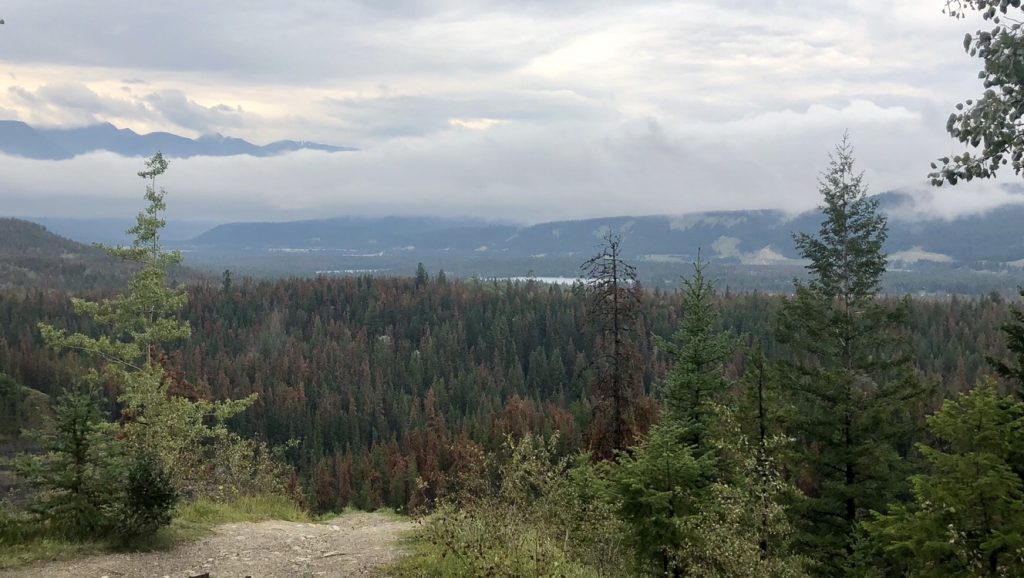 This is Maligne Canyon.  The pictures don't come near to capturing how deep this gorge was.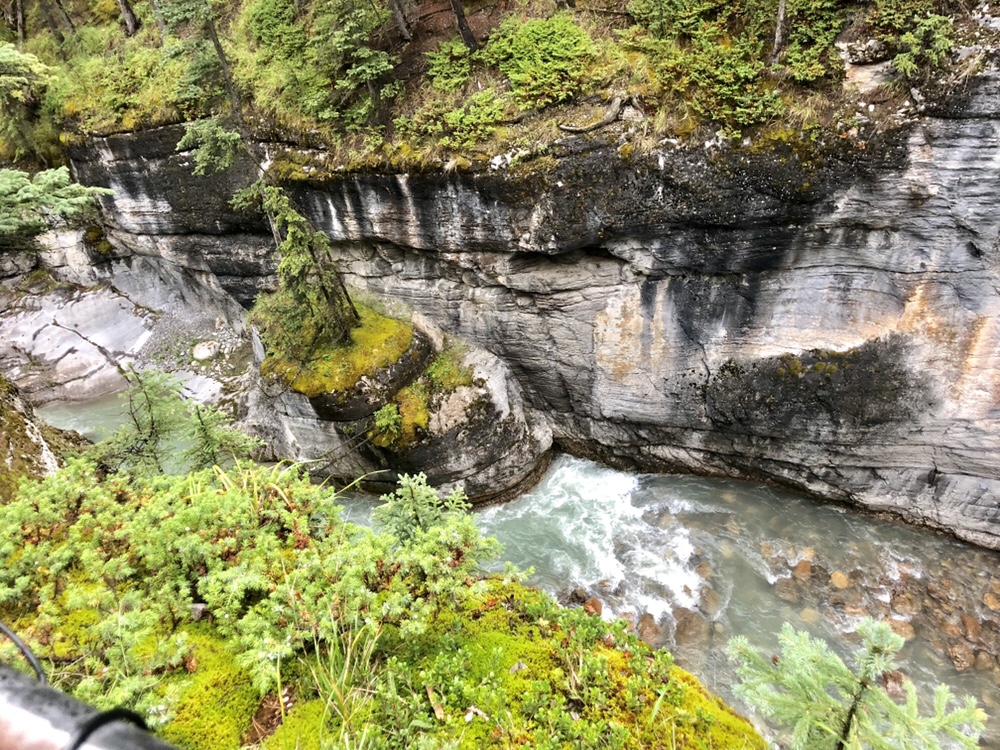 A fire from a few years ago caused this spooky landscape.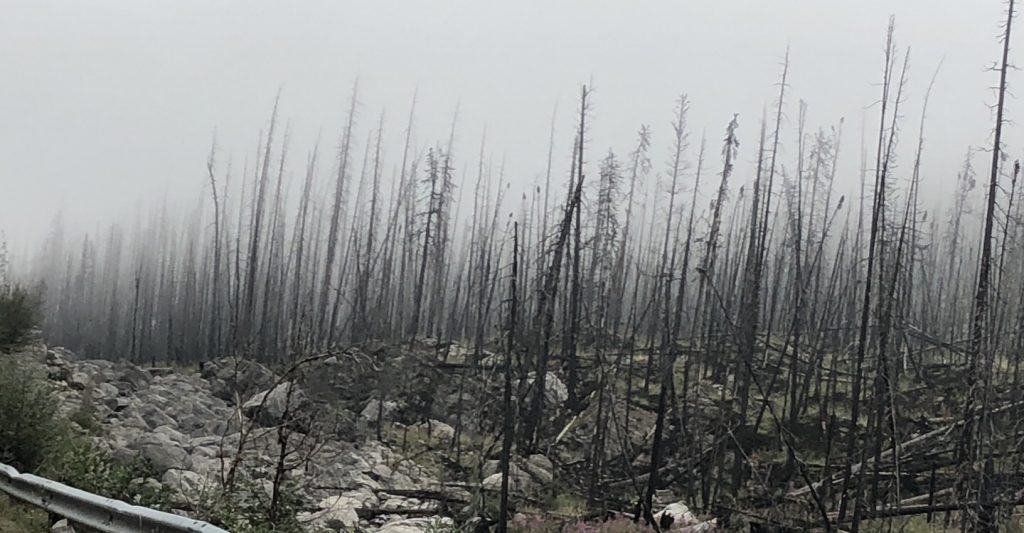 And then on to Maligne Lake.  The original plan was to kayak but it was too cold for us.
This is why we wanted to kayak on this lake. This is what the lake looks like on a sunny day.
It looked like this when we were there. Oh, well.  You can't time everything perfectly.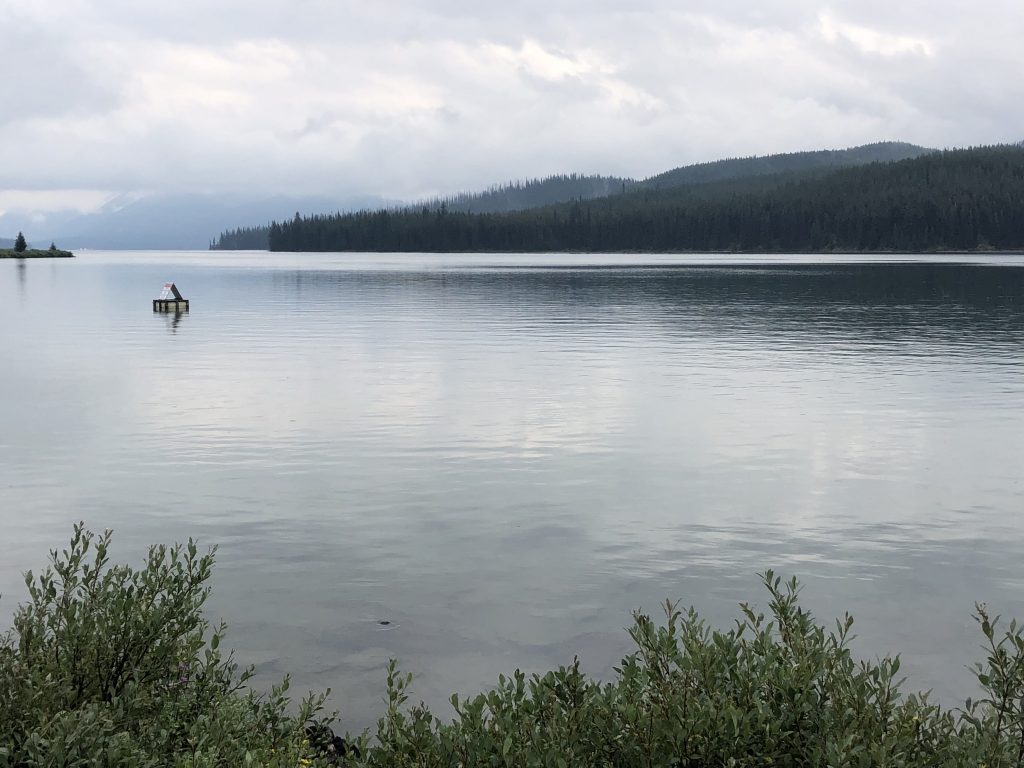 Interesting boat house.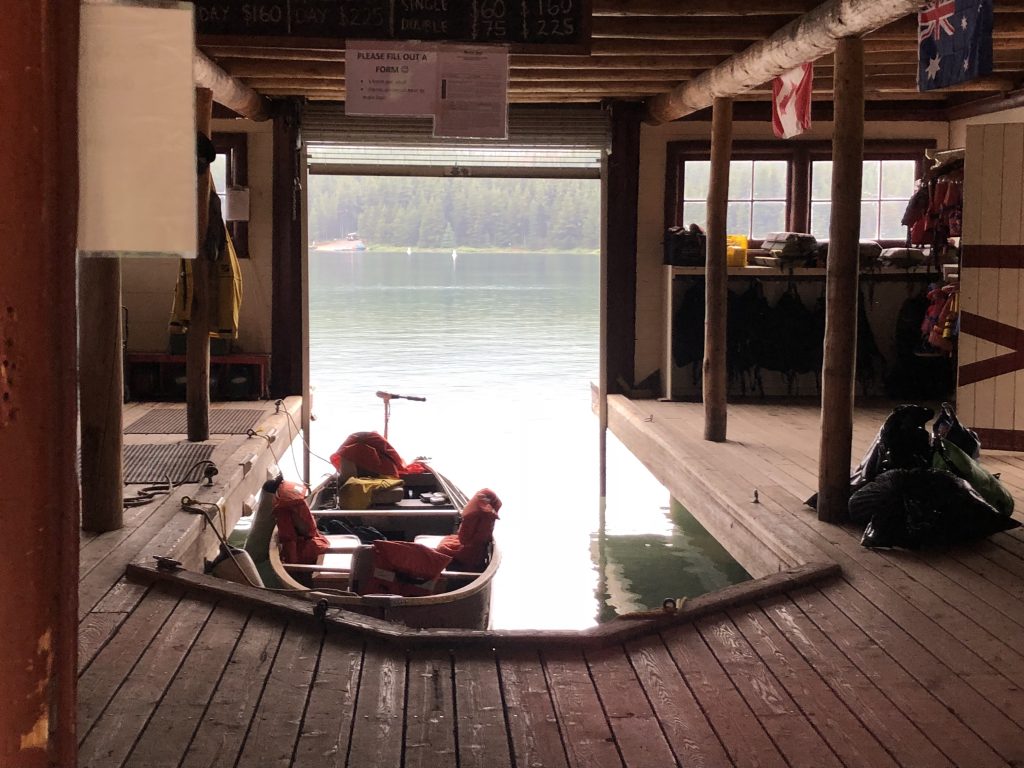 Interestingly enough, there were quite a few tourists at each of these places and we heard no one except ourselves speaking English. There were lots of Europeans, Asians and Canadians.  And most of the Canadians were speaking French. It seemed weird to feel like a foreigner in Canada.
So with the smoke gone we hit the Icefields Parkway.  We stopped at Athabasca Falls.  We've seen so many falls in our travels that it's hard to impress us. We were skeptical about even stopping.  Drove up and there were tour buses there and tons of cars in the parking lot.  It was tempting to just move on.  But we were there and it was there.  The falls were like none we had seen.  The drop was not that big but the water shooting through the narrow canyon was awesome.  It was one of the more powerful falls we had seen.

And then we stopped at Sunwapta Falls.  Again, it was worth the stop.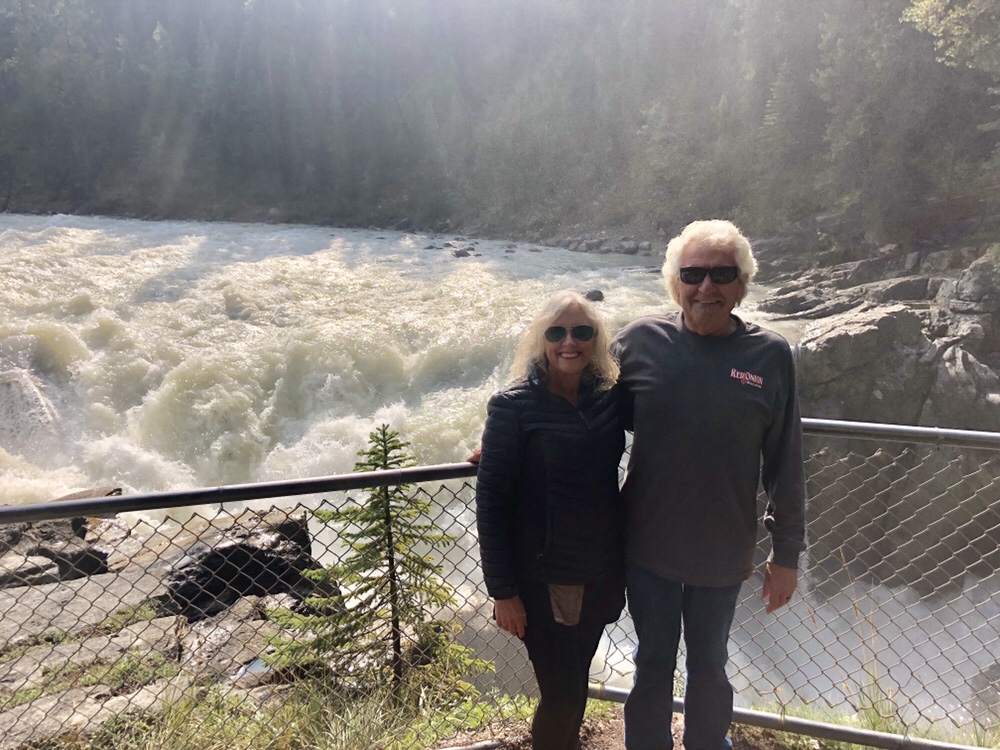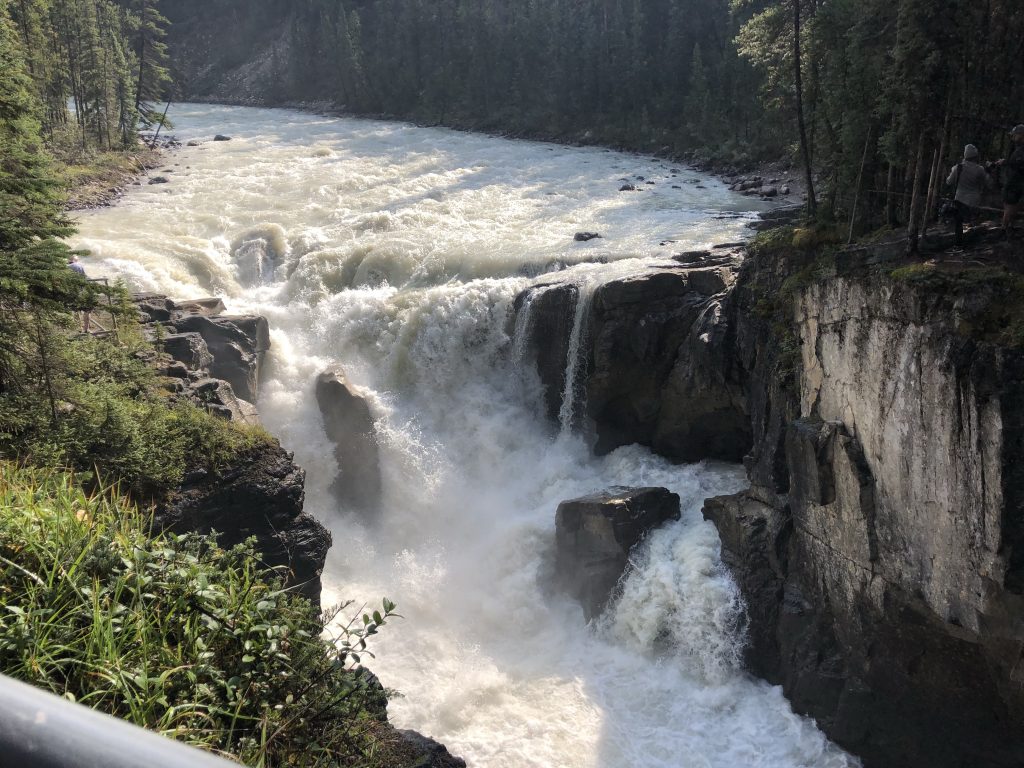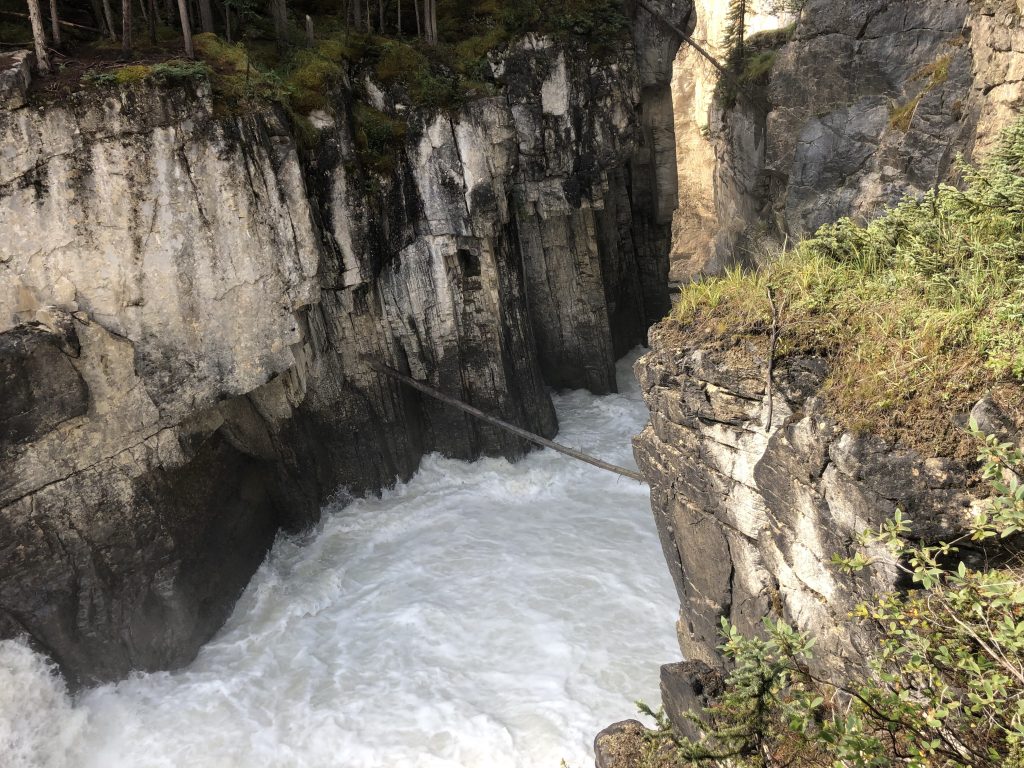 And then the views from the parkway.  We were so thankful for a clear day!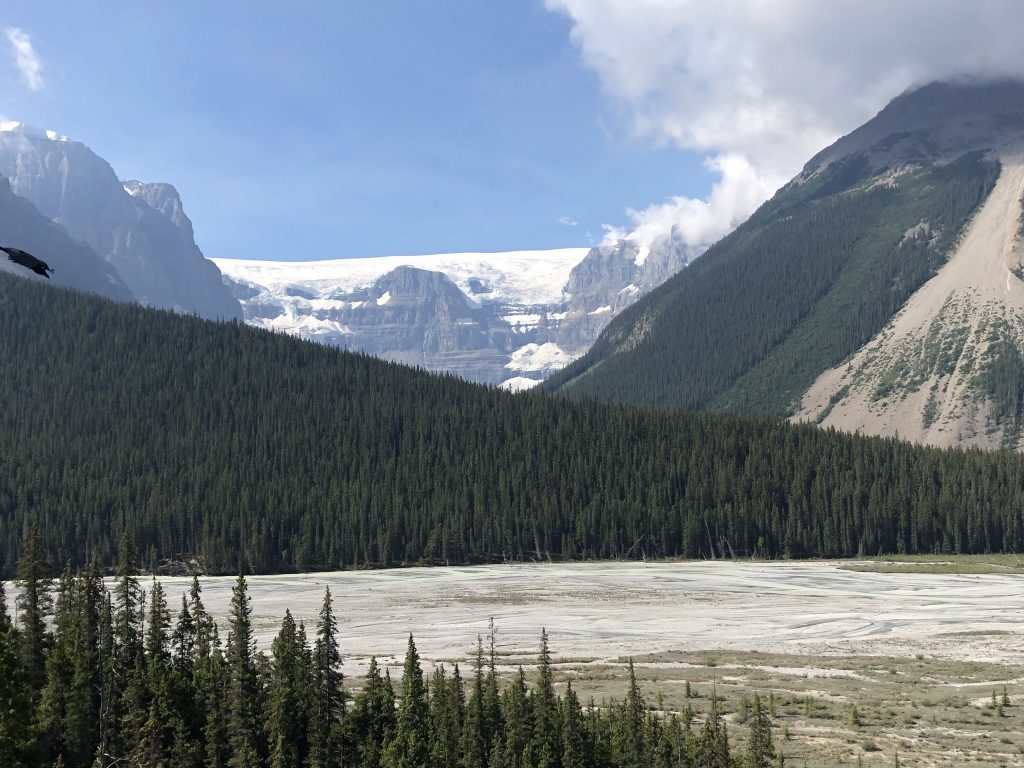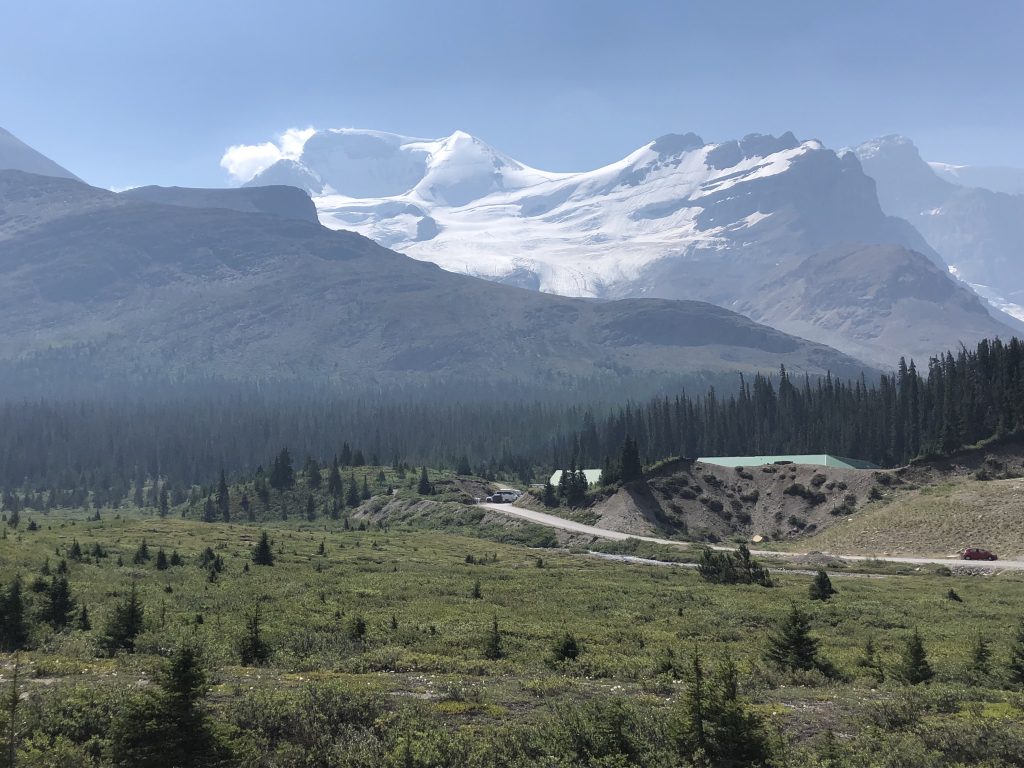 And then we stopped at Peyto Lake.  What a beautiful, peaceful place.
After I worked my way through this crowd to get a picture of the lake.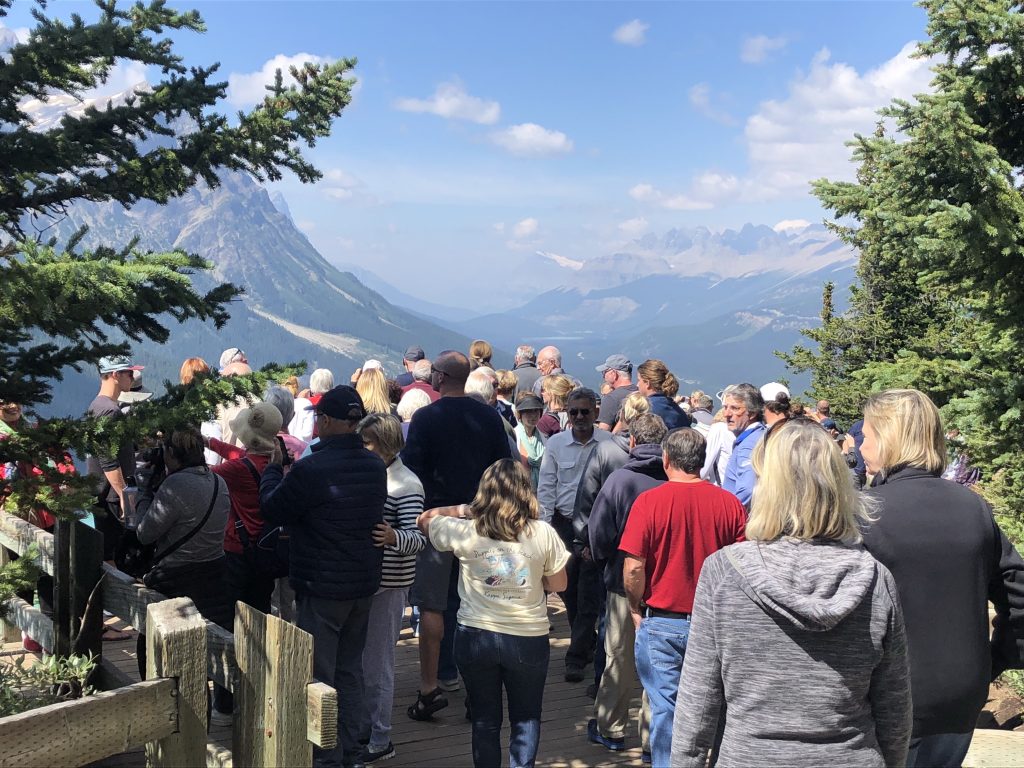 And then this.  Campground was full but a note on the board said we could camp wherever we wanted in the main loop.  Creekside is good.  Now on to Lake Louise and Banff.