Not only is the road to Valdez beautiful but it has to be one of my favorite towns so far.  It's on the water, small, not as touristy as others and the surrounding scenery is beautiful.  We stayed in a campground that is steps from the small boat harbor and quaint eaterys.  There is a trailer right in the campground that sells fresh baked cinnamon rolls every morning.  And they are the best we've had so far.  But, by no means, is our testing over! We could also walk over and see the boats come in with their catch in the afternoon and we could even walk to the Safeway.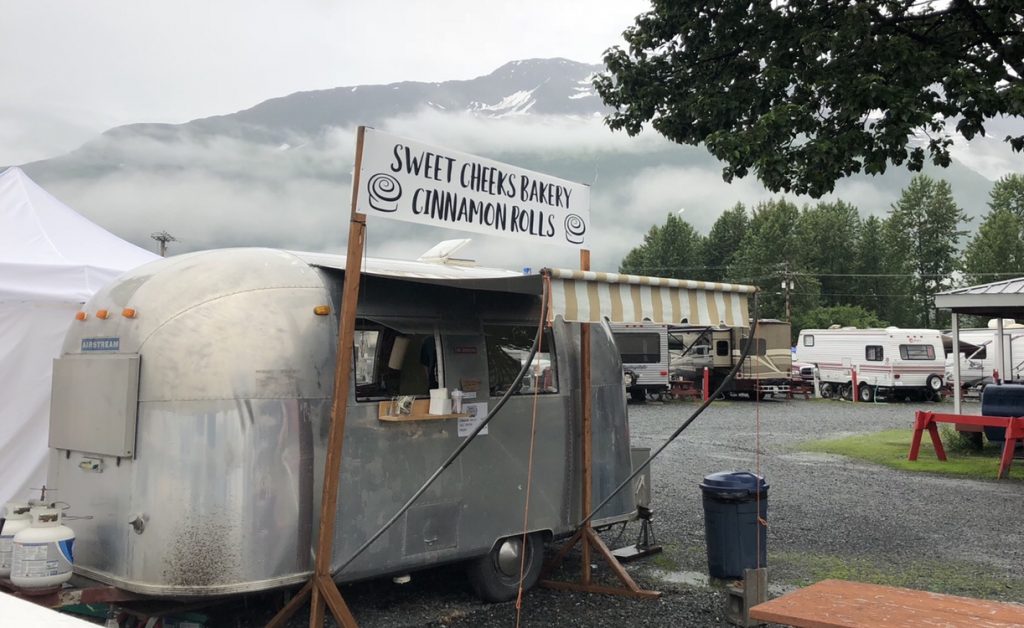 Wish we could say these were our fish.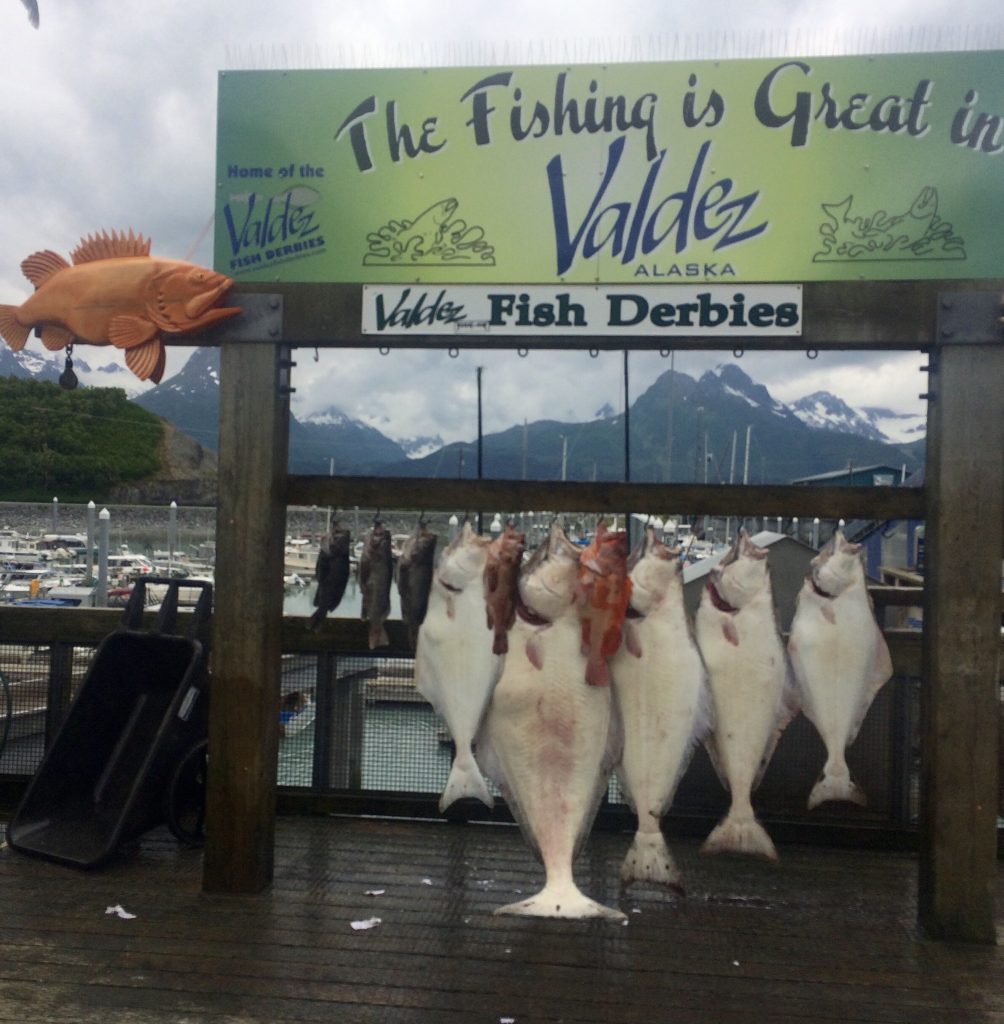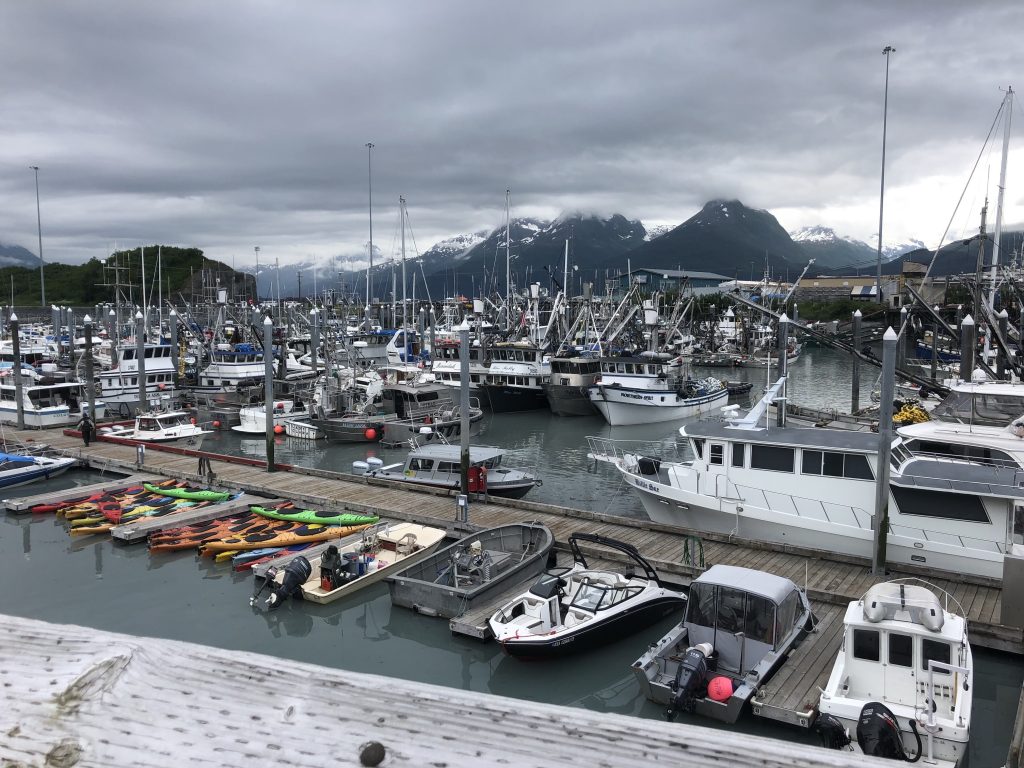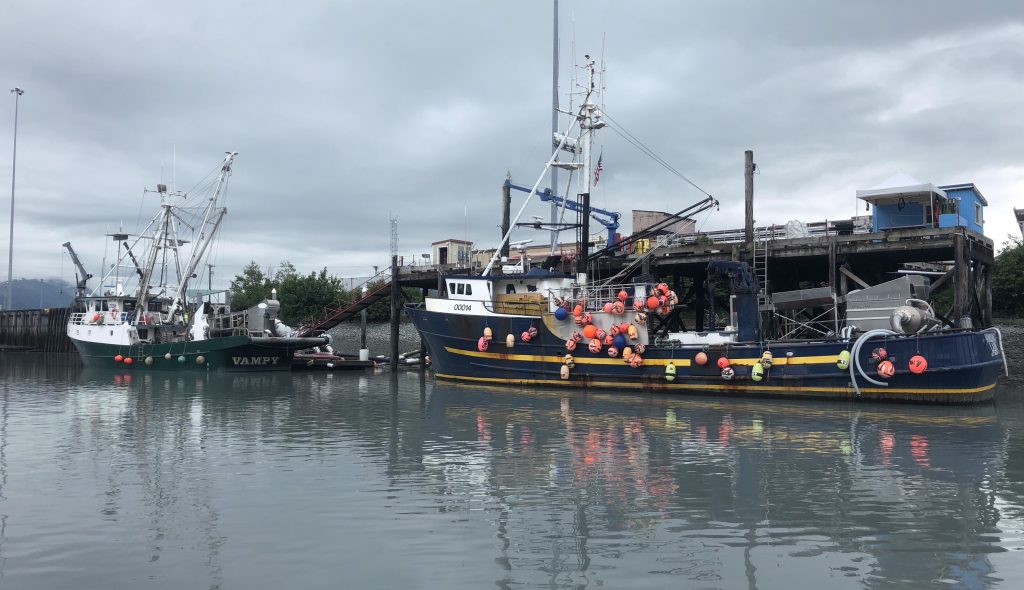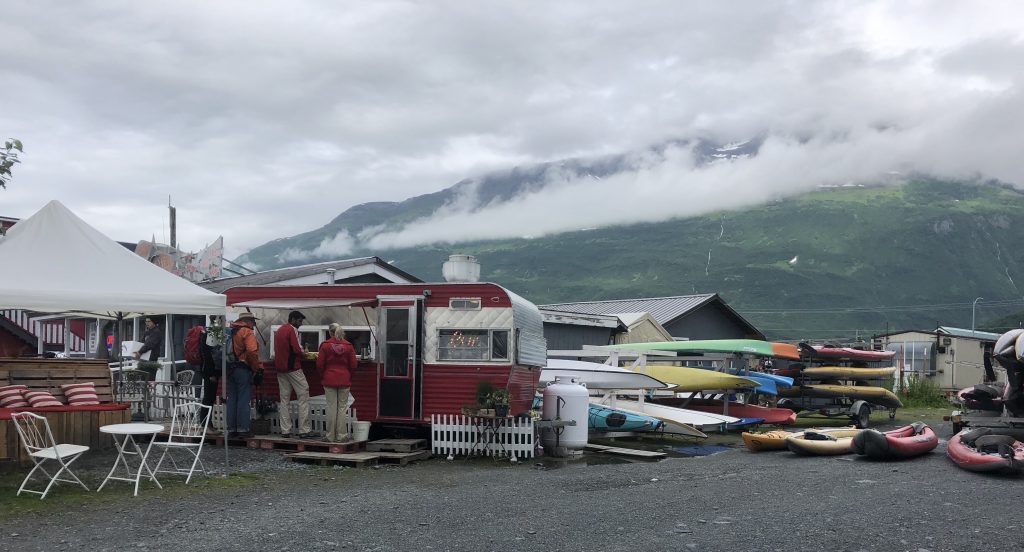 We drove out to the Valdez Glacier.  Our plan was to get our inflatable kayaks out and paddle around the icebergs.  But the weather has not cooperated. I've seen pictures of this during a sunny day and it is stunning.
A Mancamp.
And then we went to the local fish hatchery which takes the eggs after the salmon has spawned and raises them to a very young age before releasing them.  When the adult salmon are coming up the Port of Valdez seals and bears are in the area looking for fish.  We didn't see any bears but we did see the seals.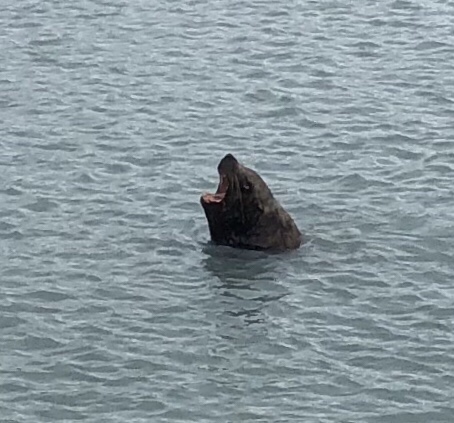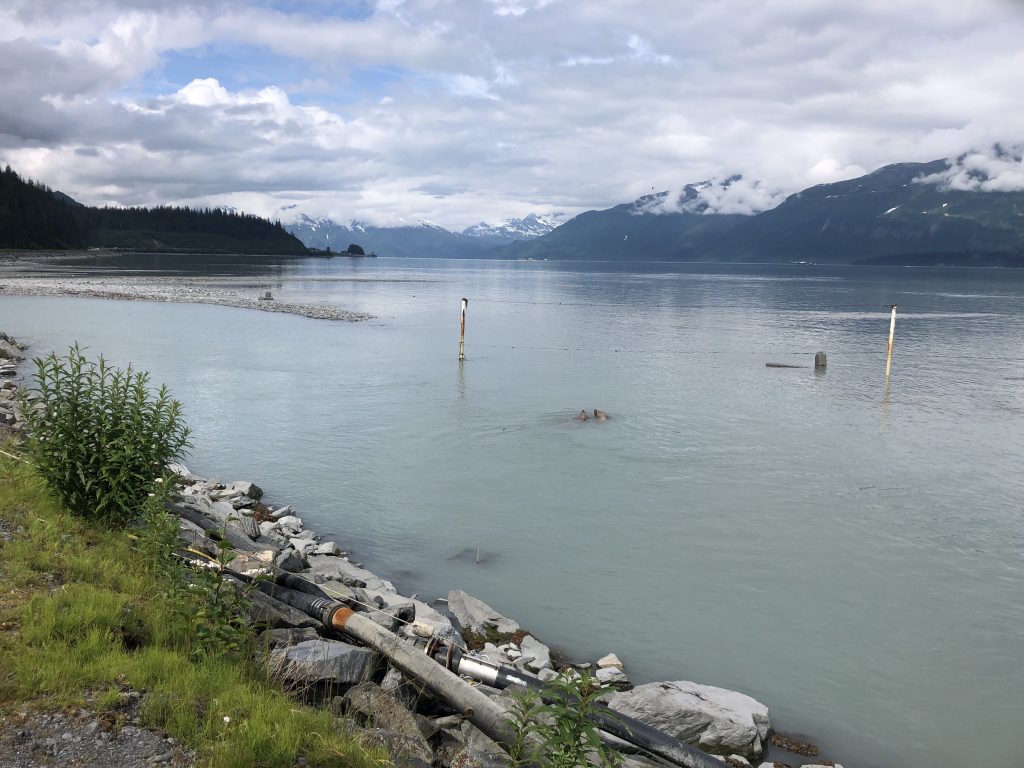 You see some interesting rvs in Alaska.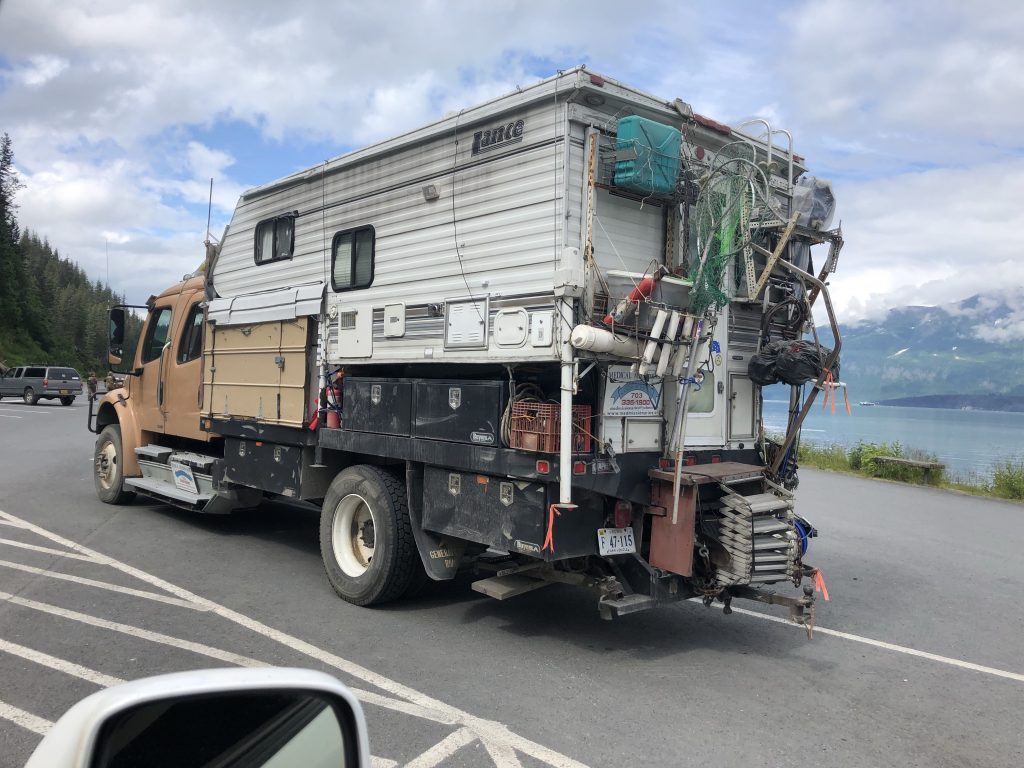 And then there is this "campground".  That camper in the foreground is the "office".
Is you ever get to Alaska, I would definitely put Valdez on your must visit list!