Why can't we catch fish here?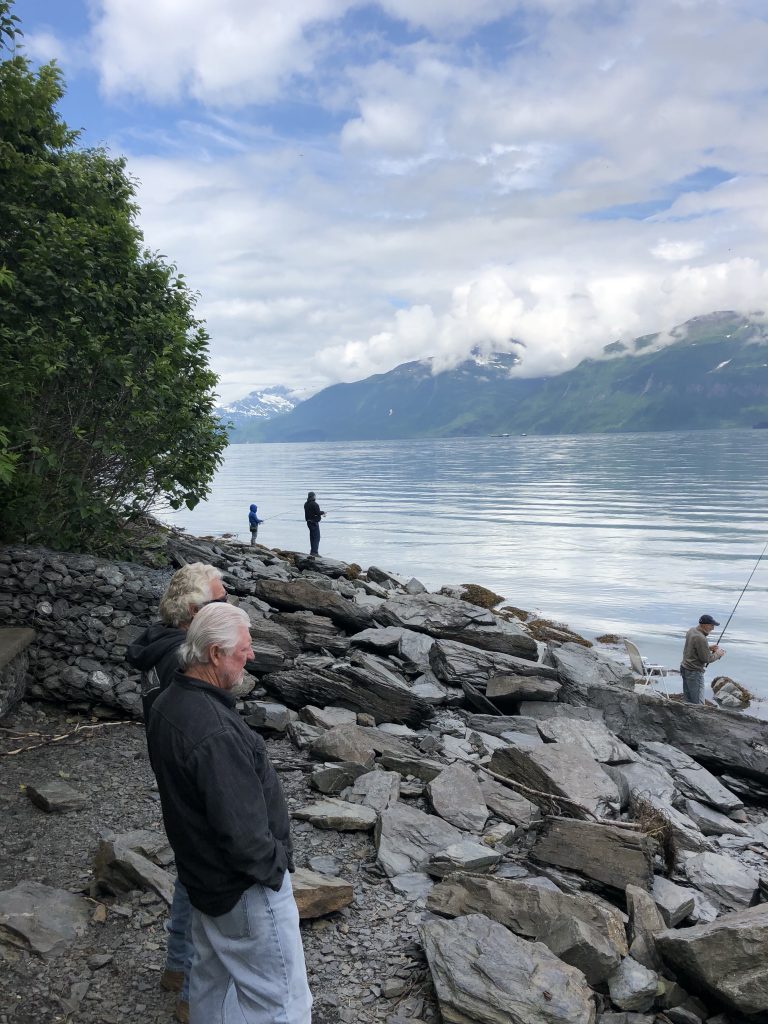 Gangsta boys cooking salmon.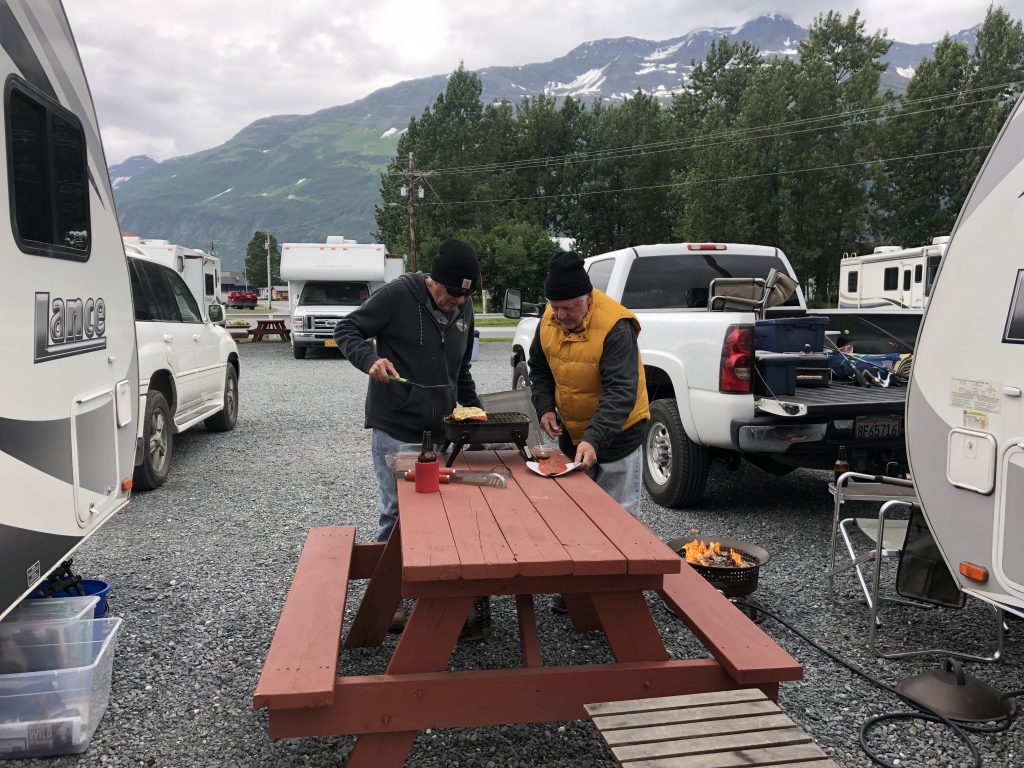 On the way to Chitina.
Worthington Glacier.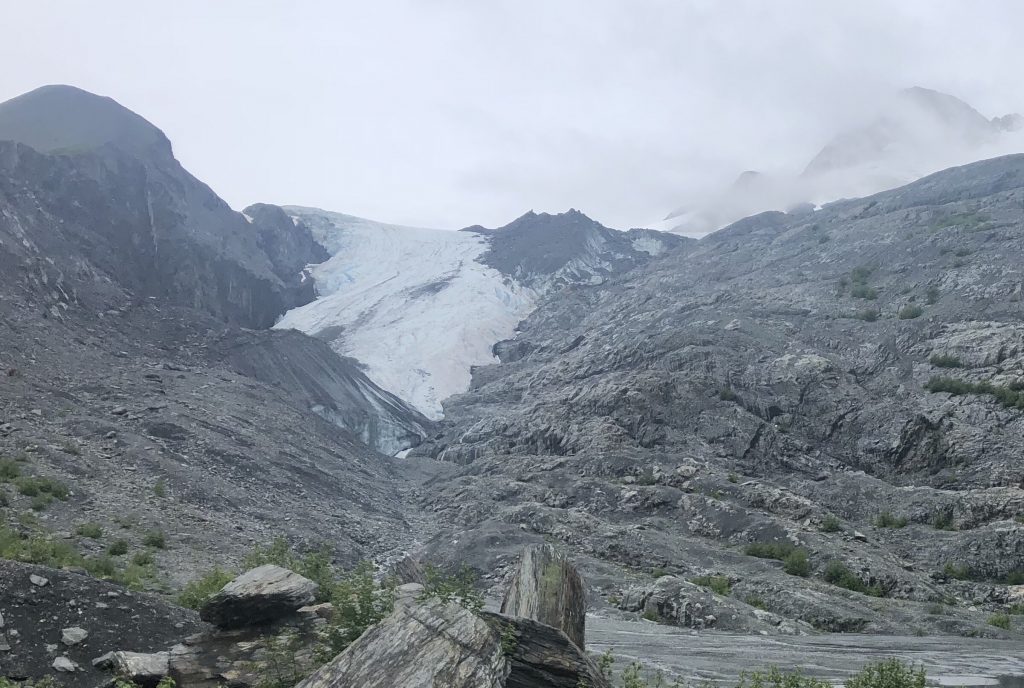 I held my iPhone camera lens up to the viewing telescope.
Alaska yard art.
Our plan was to drive to McCarthy for the day with just our vehicles.  But we couldn't find a suitable campground to stay at and leave the trailers the next day so we stopped at this pullout along the highway.  It's the first time we've actually boondocked in Alaska.
It came complete with a firepit and there were fish in that lake.  And best of all, free.
The next morning we were a little uncomfortable about leaving our trailers by the side of the road for the whole day.  We have hitch locks but we came up with this brilliant idea of backing one trailer up to the other figuring that Only the front trailer could be stolen.  Of course, then we realized that if someone could steal the front trailer,  they then could come back and steal the back one.  🙄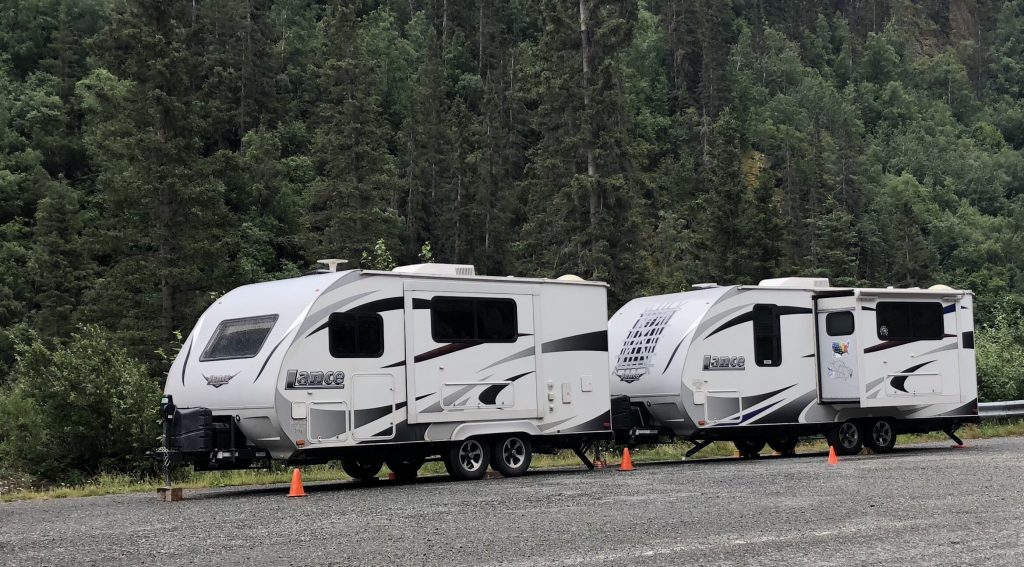 Don't know if you can see it but this eagle has a rabbit in his claws.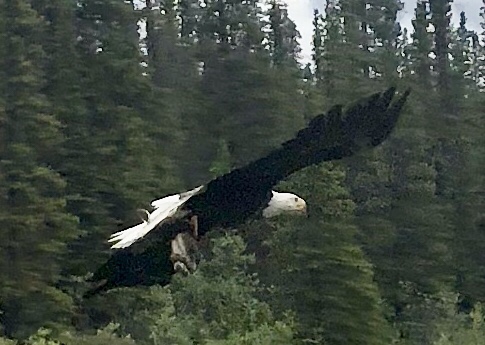 This is Kennecott.  It's a town of sorts that was built around a copper mine.  When the copper ran out the town died.  Most of it is owned by the National Park Service.  The Root Glacier can be seen on the left. Because it's a 60-mile drive on mostly gravel, there's not too many people here.  But it was well worth the drive!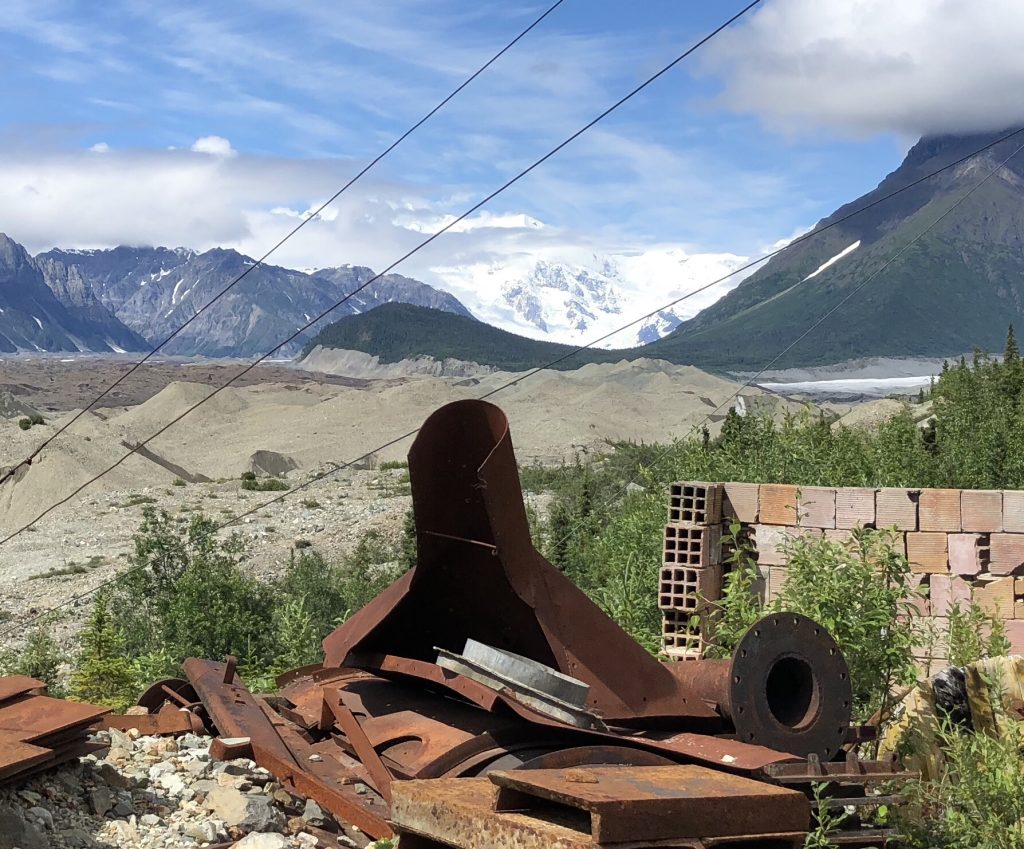 The gravel hills are actually part of the glacier.  The ice is underneath the gravel which is produced when the glacier moves against rock.
The town of McCarthy.  Because of the 60 mile drive there are few tourists here.  There are some residents but not many.  It seemed so much like authentic Alaska!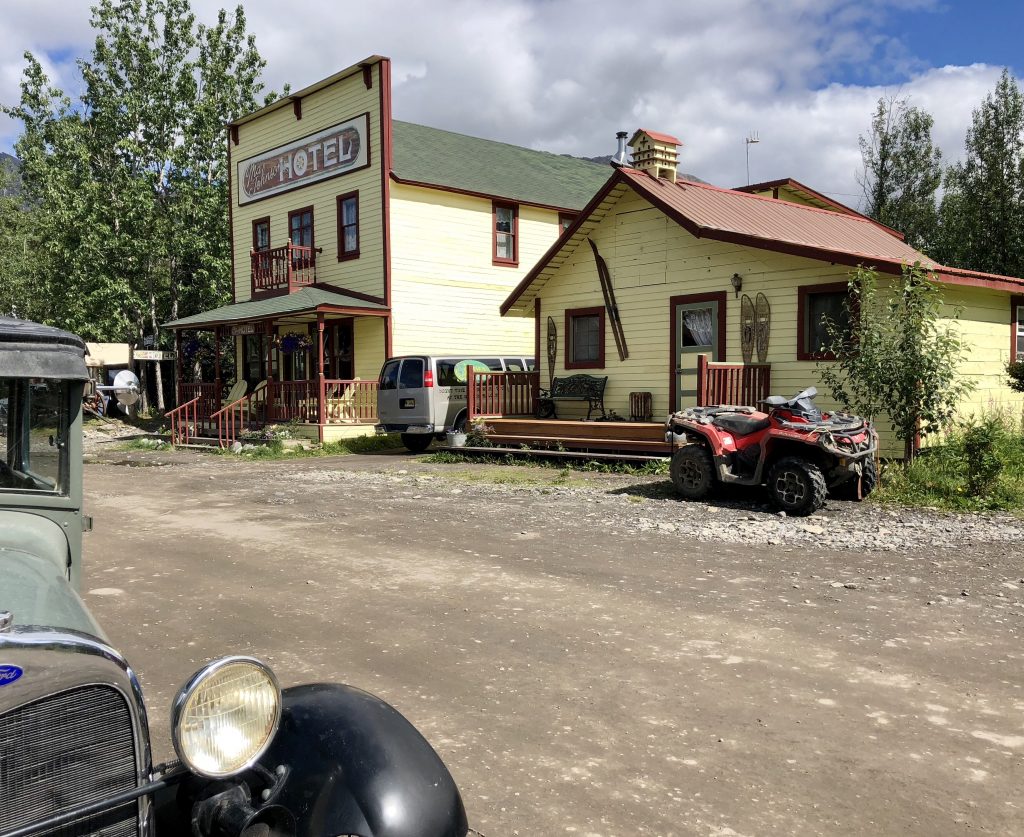 This used to be the hardware store.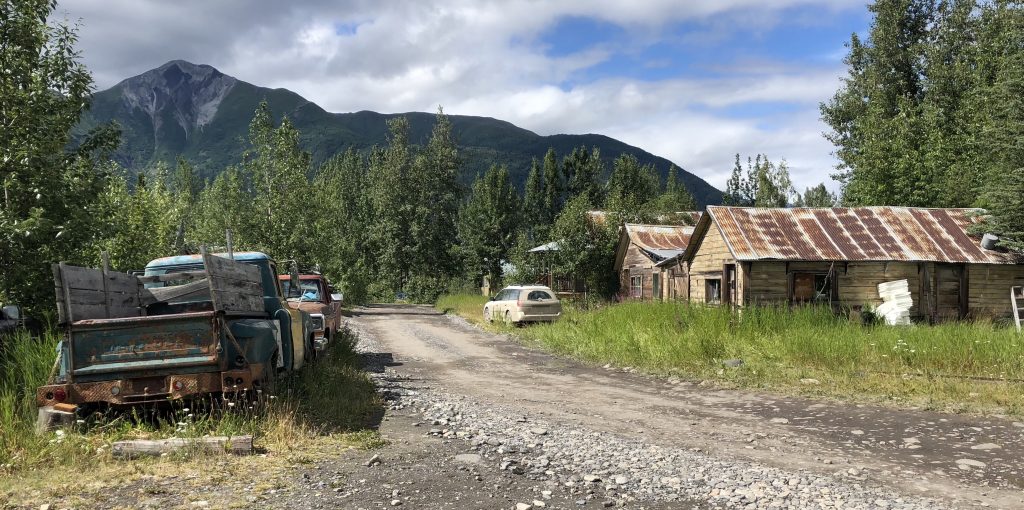 More Alaska yard art.
Alaska bike jump in the foreground.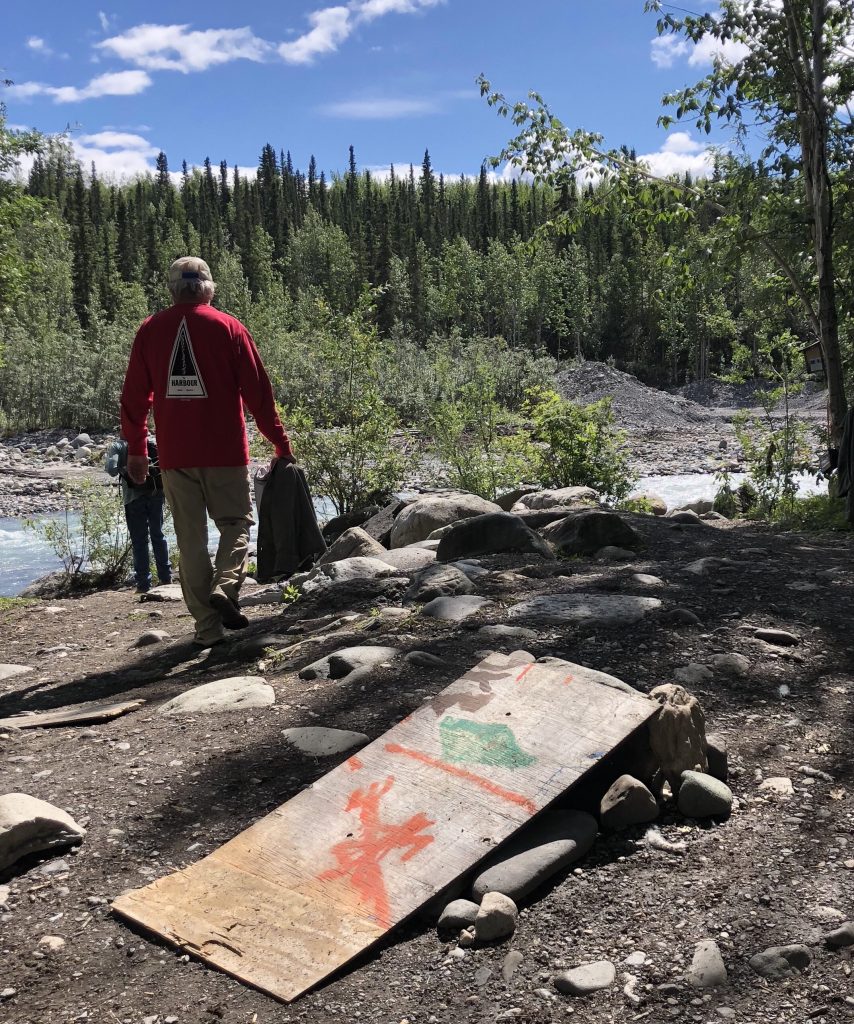 This trip was out of our way (one way in, one way out) on a long bumpy road, but so worth it.  Now on to Copper Center for a float trip to catch some salmon.  Should be fun!