This National Park is amazing!  Sorry for the number of pictures in this post but it was so hard to choose. ALL these pictures were in the National Park!
We had a camp site right along the beach. With our senior national park pass it was $7.50/night. No hookups but with that view, who cares?
There we are on the far right.
For the grandkids. Papa caught fish from the ocean.
Sunset from the trailer.
The next morning.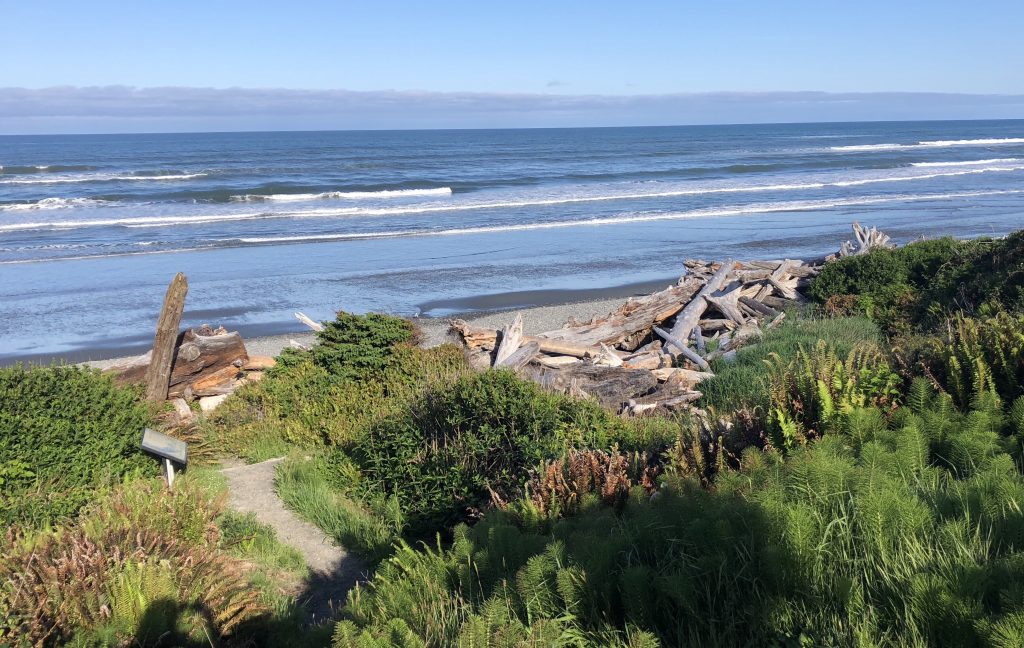 A dead gray whale on the beach. Thankfully, our campsite was upwind. It was huge!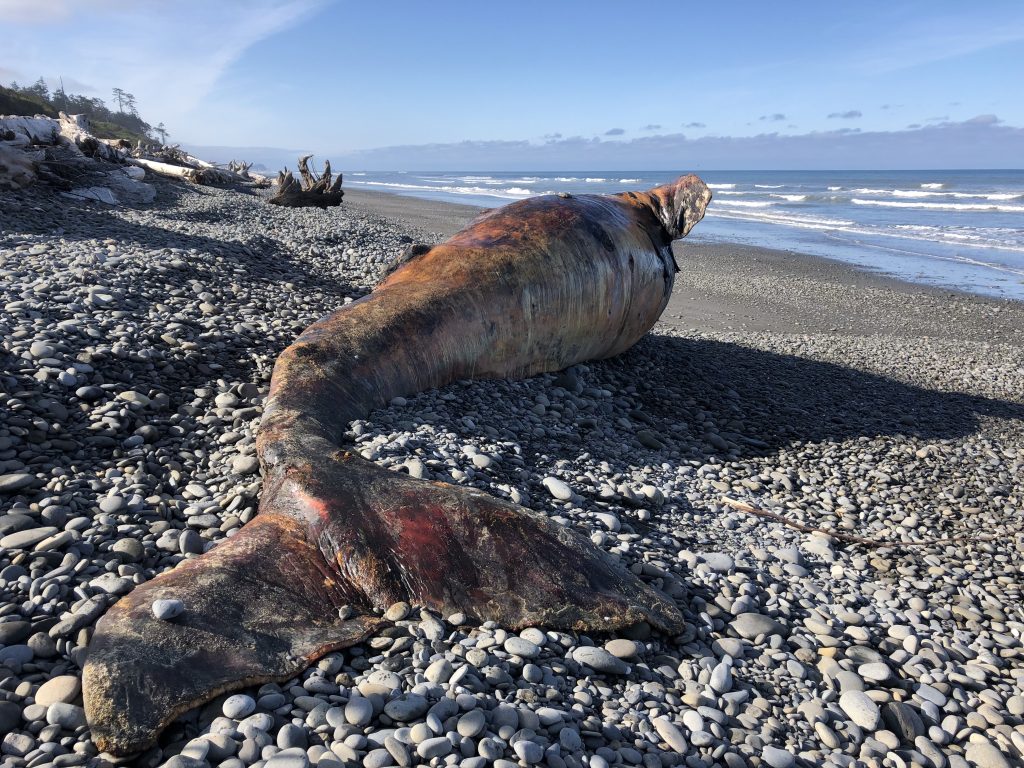 Hike at July Creek in the Quinault Rainforest. These were giant trees that had fallen down. 80% of the trees fall down in high winds.
Hike on Maple Glade Trail in Quinault Rainforest.
It may be difficult to see, but many of these plants were growing totally submerged under water.  We've never seen anything like it.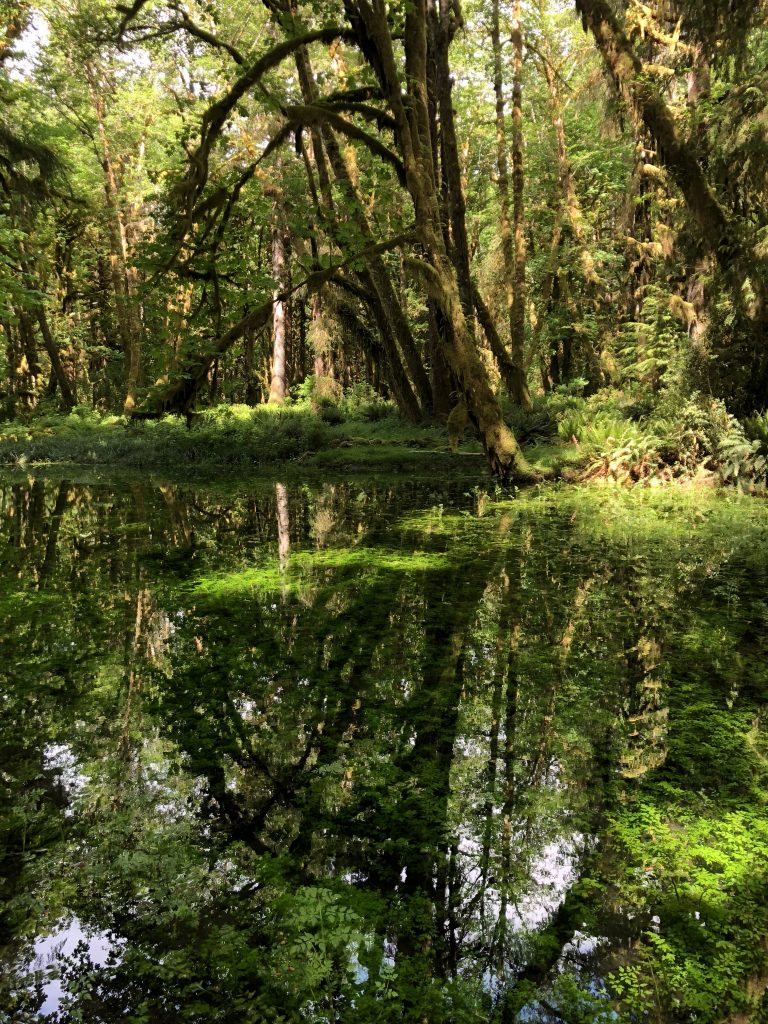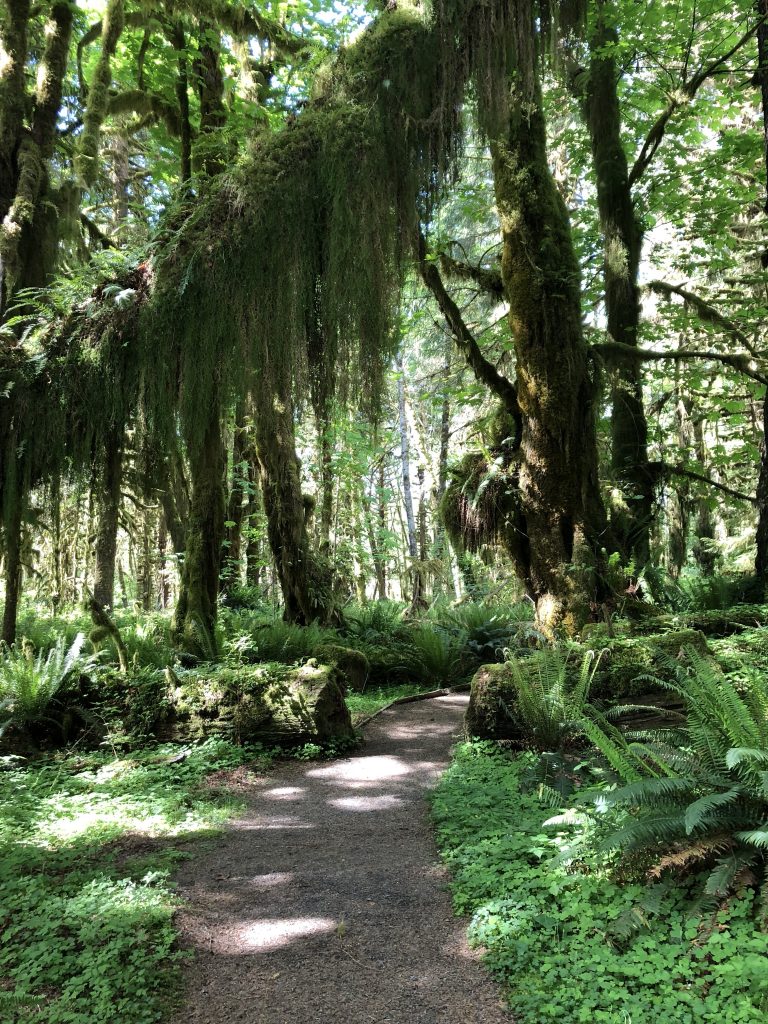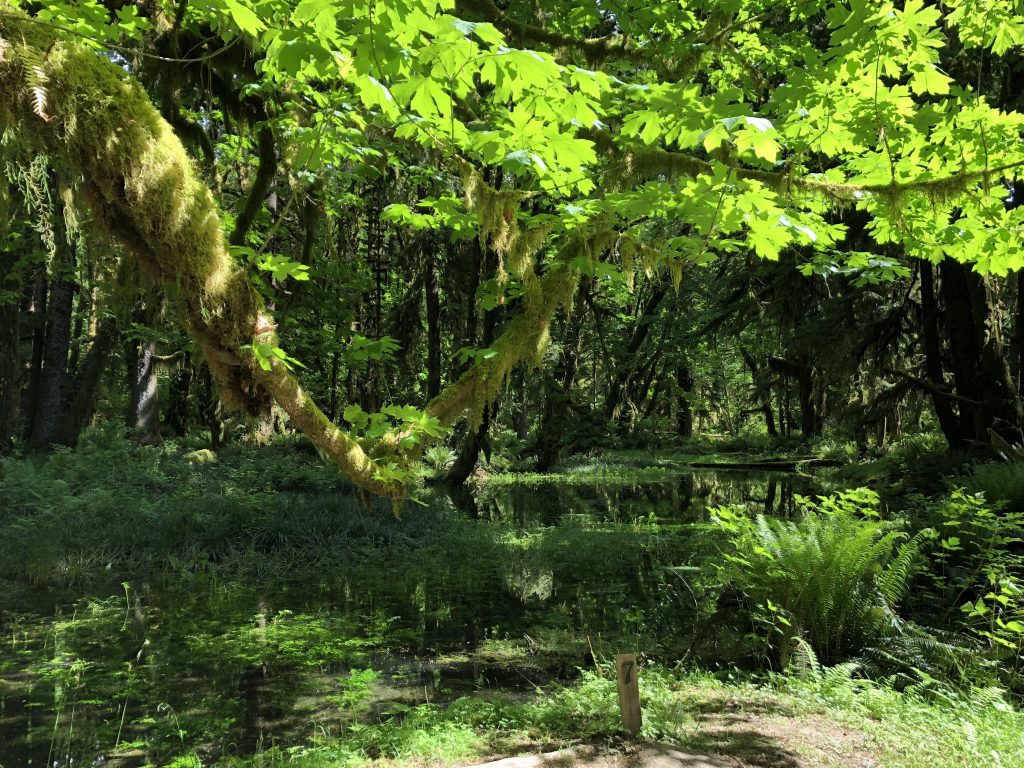 Bunch Falls.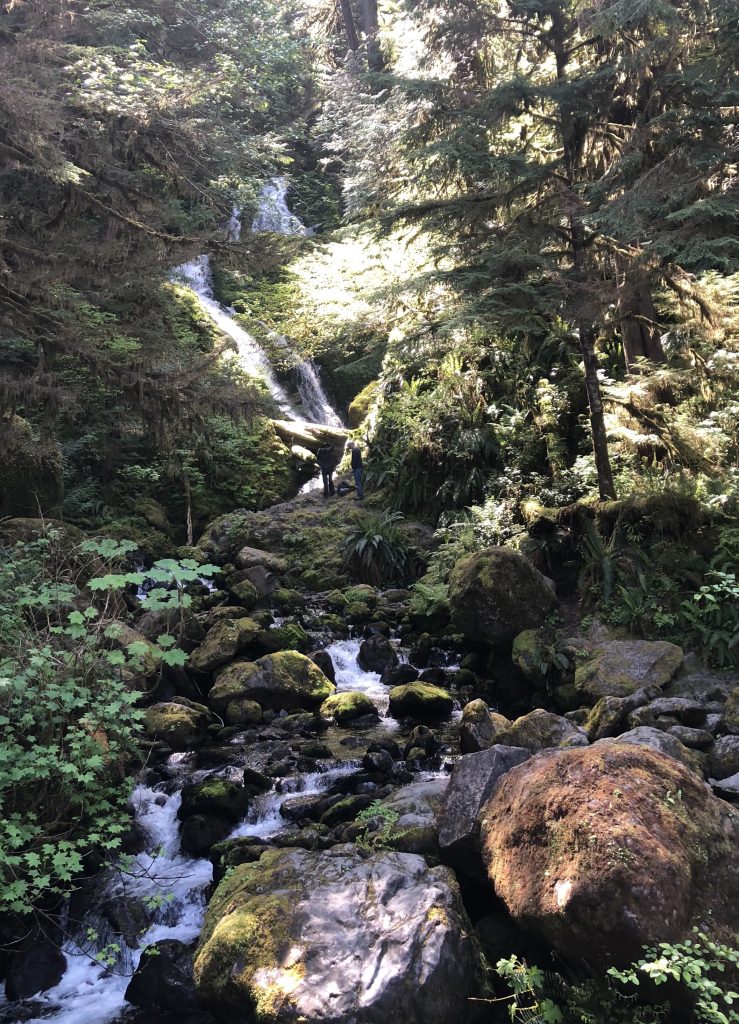 Lunch spot along the Quinault River.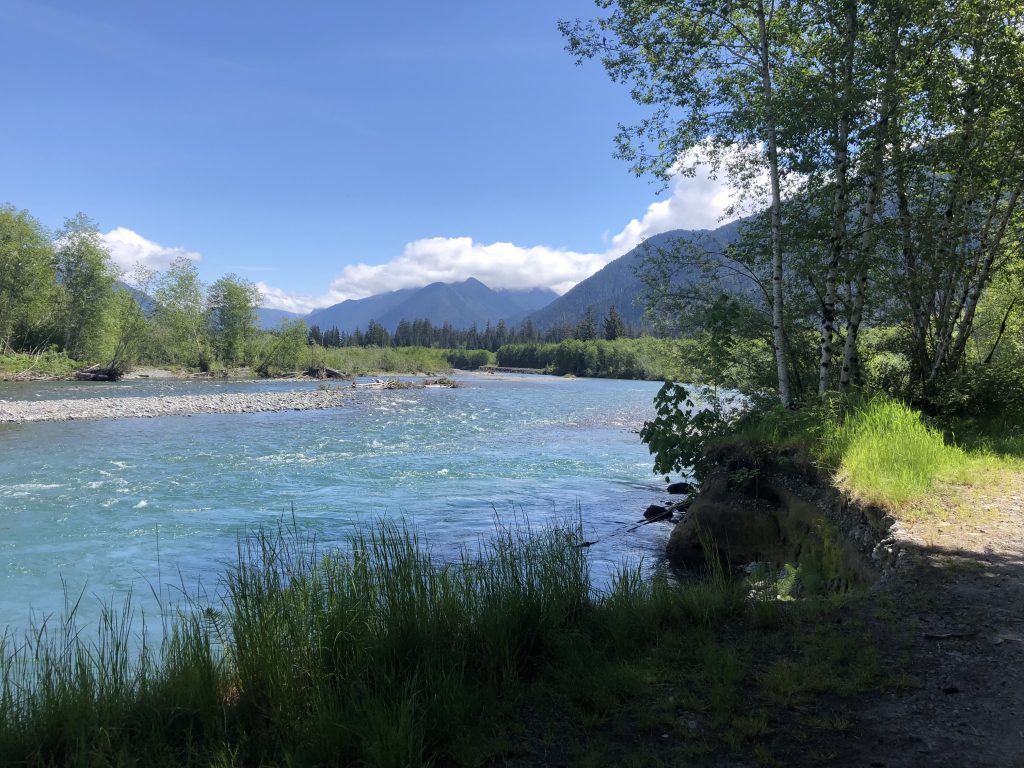 Merriman Falls.  It was breath taking!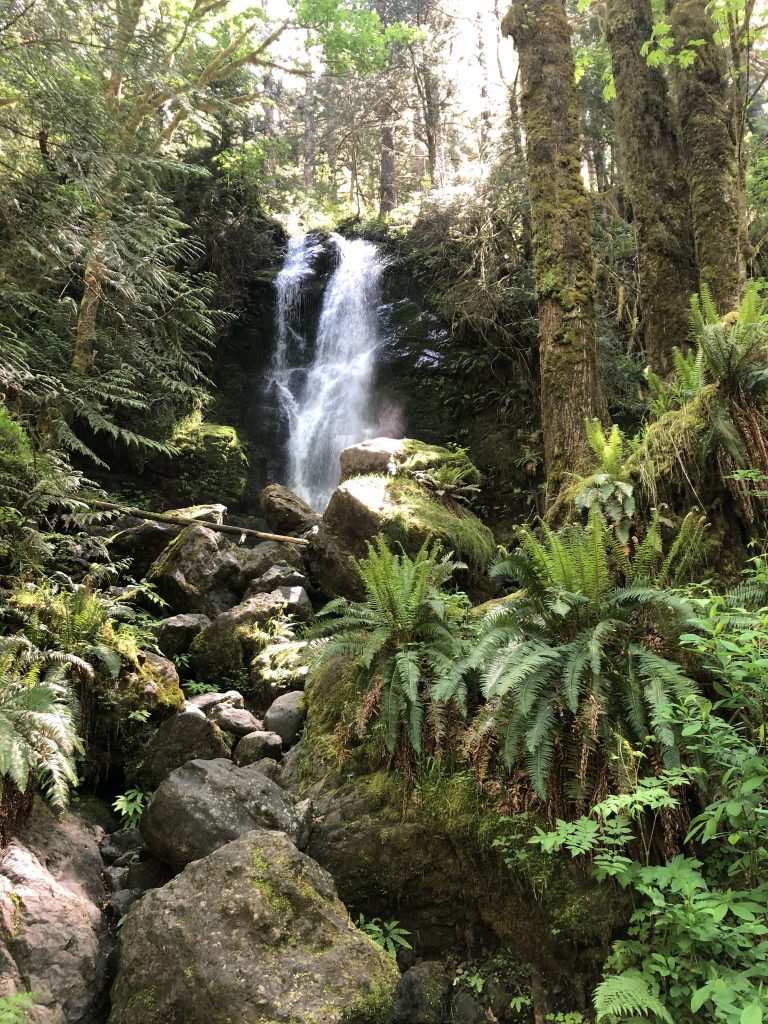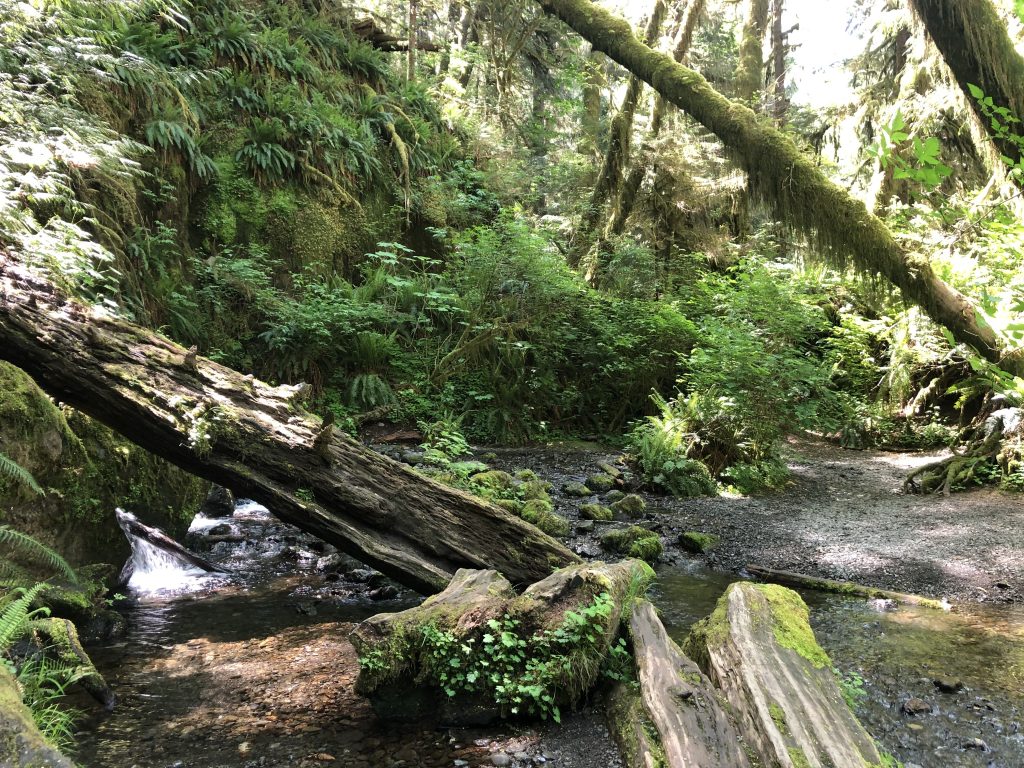 Drive on a gravel road.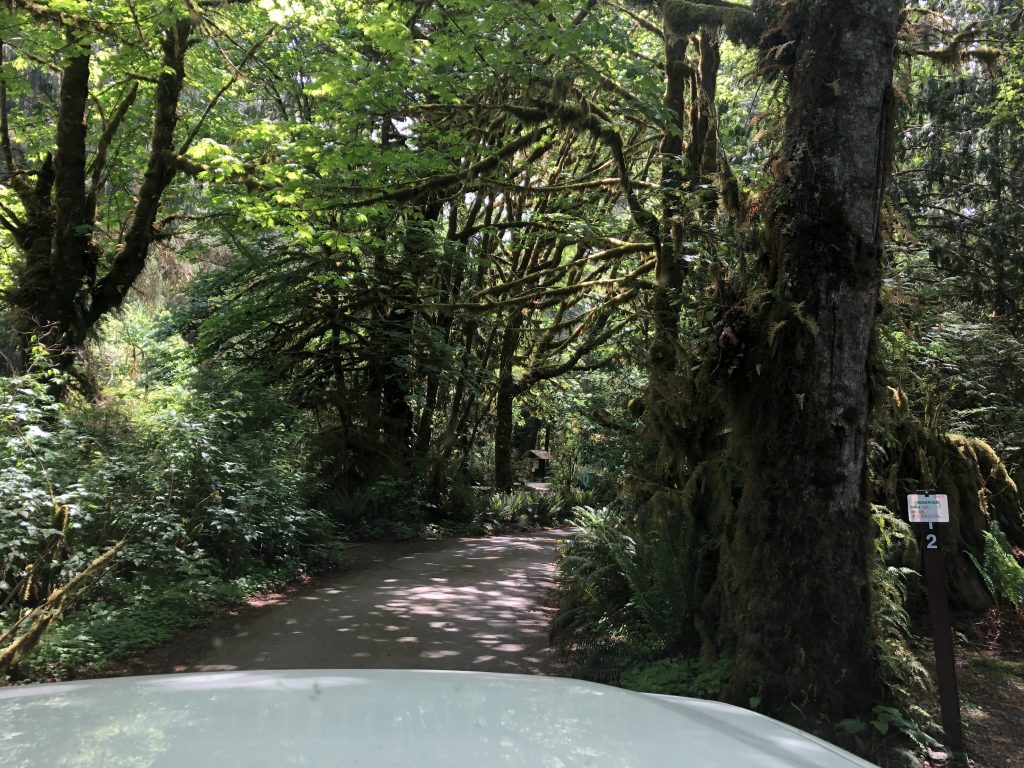 Can't remember the name of this trail but it was beautiful. That is a tree that has wrapped it's roots around a fallen tree.  The fallen tree is called a nurse.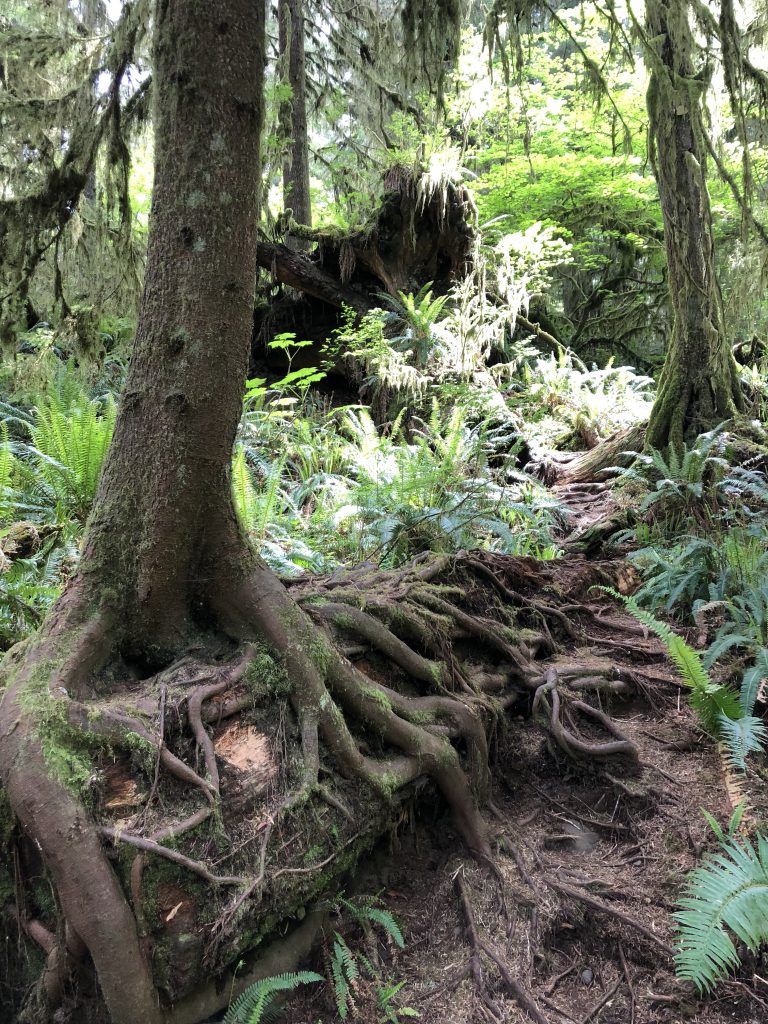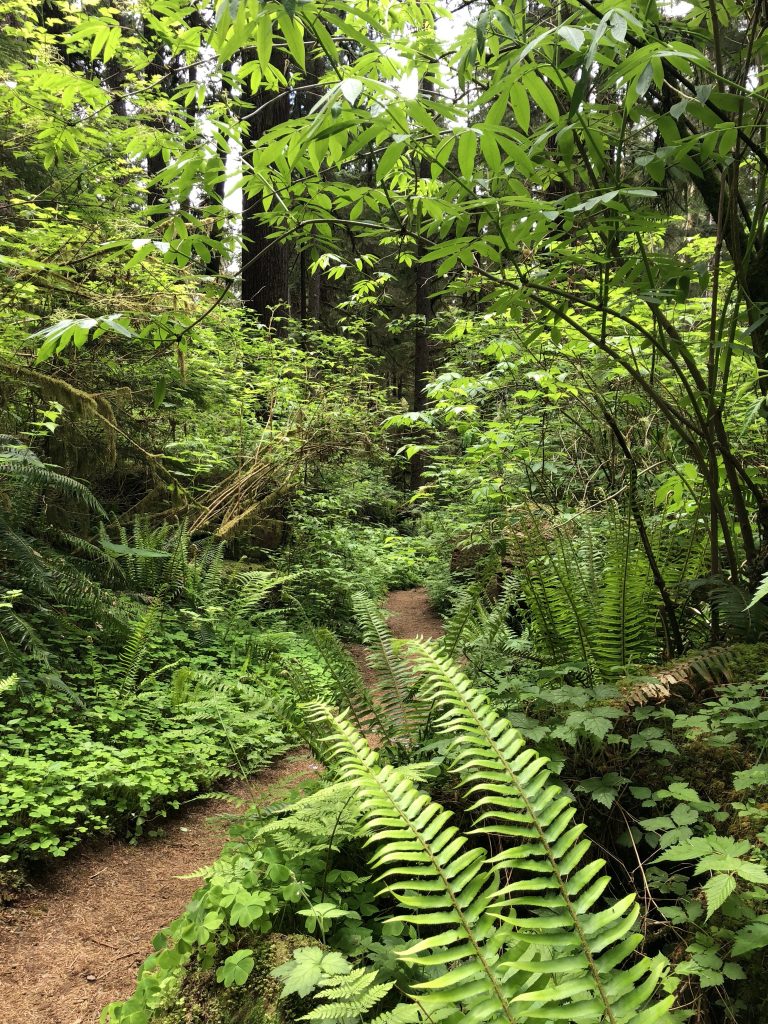 Words and pictures cannot tell how beautiful this National Park is. If you have the chance, come see it for yourself.