We left home on Sunday morning and arrived at Petaluma by 4:30 p.m.  Stayed in a casino parking lot for the night. Many casinos offer free overnight parking. Can't beat free. Here are a few pics from our travels on highway 128 to the coast. Here's a few pics from the drive:
Pacific Star Winery:
MacKerricher State Park where we spent the night:
Some things are just like home. Watching Tucker while eating deconstructed chicken lettuce wraps.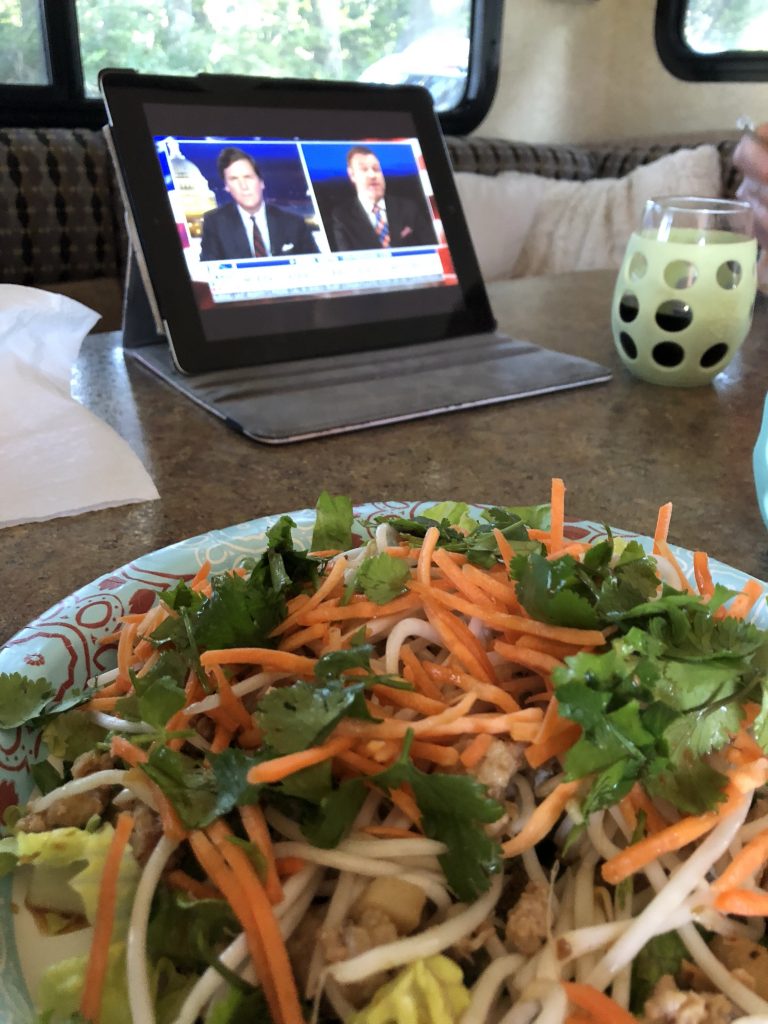 We were both a bit nervous about starting out on this trip. I think we were afraid we wouldn't like it as much as our last big trip. But after only two nights away from home we are just loving the adventure of seeing new sites!