Random thoughts and pictures:
The place to camp that is closest to Niagara Falls? The Cinderella Motel and Campground. It sounds tacky but you know what they say about location, location, location. And we felt very safe.



A few pictures from the drive from Buffalo to Cleveland along Lake Erie: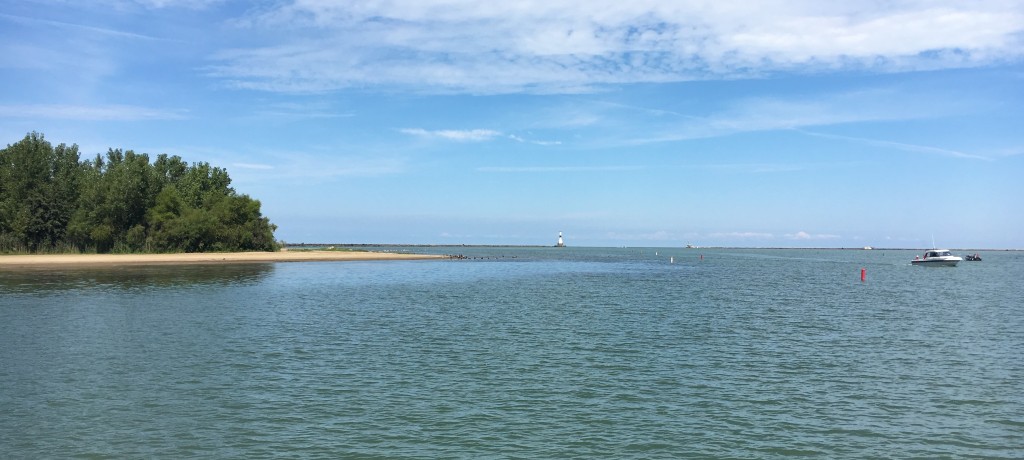 The closest place to camp to the Rock and Roll Hall of Fame in Cleveland was a county fairground. County fairgrounds have rv spots for the carnies who work the fairs. When the fairs are not in town many of them are open to campers. Usually inexpensive. Location, location, location:


Cleveland to Ann Arbor, Michigan. More sites along beautiful Lake Erie:


And a visit to Seline, Michigan. Travis met his beautiful bride on a blind date while she was attending Concordia University in Irvine, Ca. But she was born and raised in Michigan. We are so thankful she was not fond of the Michigan winters and became a confirmed California girl! But we stopped by the house she had lived in and where Travis had gone back to visit her when they were dating. Seline is a lovely town:


Then it was time to take off my cast! It took us 45 minutes and many different tools:


Friday afternoon of Labor Day weekend on the eastern shore of Michigan is not the time to look for a camping spot! State Parks full. So we decided to check out the county fairgrounds in Alpena. We scored! Beautiful site on a river camping on grass with electricity and satellite reception. Only four other campers here. $20 a night. Complete with geese on the infield.


Loving Michigan so far. And the cooler temperatures are such a blessing! Actually using our heater in the morning.