Our next stop was Skagway. It was a beautiful trip.
The search is still on.  In this case, I would say bigger is not necessarily better.  That thing was huge.
This is Emerald Lake.  It lives up to its name.
And on down the road.
And then we were driving IN the clouds.
And then a peek of sunlight!
When it comes to campground reservations, we don't make them.  Even in Denali which is one of the most crowded places, we only called the day before to get camping reservations.  We don't want to lose the flexibility in our travel plans because we have to be somewhere because of advance reservations we've made.  So far, no problem.  Until we hit Skagway.  We probably would have called a few days before but we had no cell service.  So we got there and the two rv parks were full.  We pulled in anyway and talked to the young gal in the office who manages both parks.  She bent over backwards to accommodate us!  For the four nights we were here we had to move to three different spots but we were just so grateful that she worked with us.  The first night, she gave us these spots with this view of the small boat harbor and the cruise ships.
It was so evident that she really cared about her job and the tourists who came to visit Skagway.  And all this management of reservations and sites is done on paper spreadsheets.  She was the best.  We gave her a bottle of wine and a hug.
The town of Skagway is a cruise stop and the town is very touristy.  Translation.  Lots of souvenir and jewelry stores.  But come late afternoon/early evening when the ships left, the town was quiet and more quaint.
This building is completely covered with driftwood.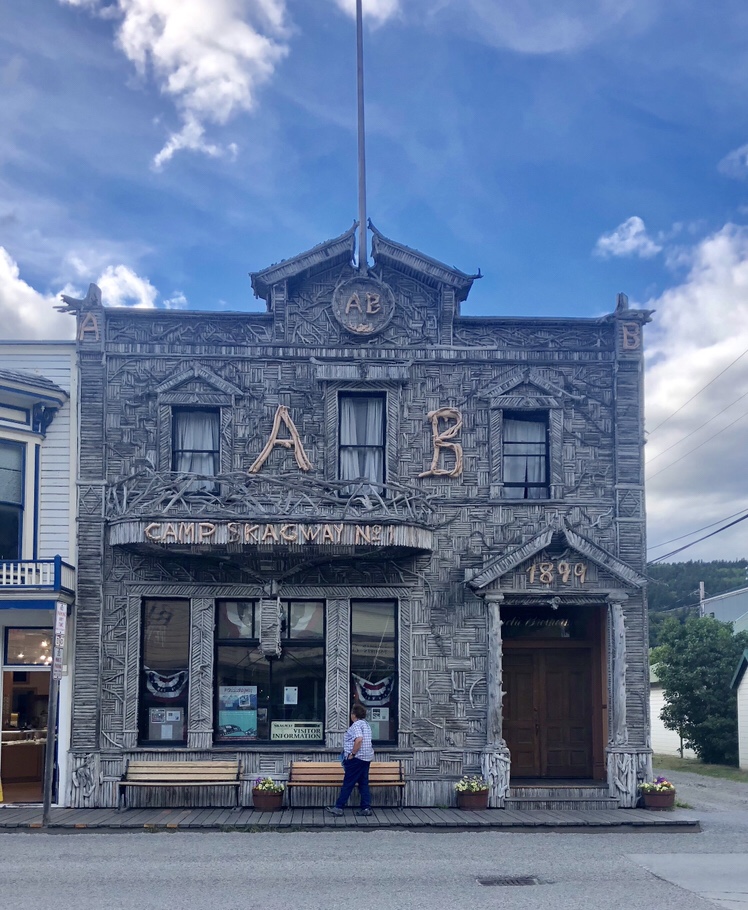 The Red Onion Saloon
And I just had to include this picture taken in the rv park.  Unlike the people who travel with very modest rv accomodations like in the picture in my last post, these people, in my opinion, are a little over the top.  That even carry their Smart Car with them along with a giant fifth wheel rv.  I can't imagine how much they spend on gas and how difficult it would be to get into campgrounds.
And then we took a 45 minute ferry ride for the afternoon from Skagway to Haines.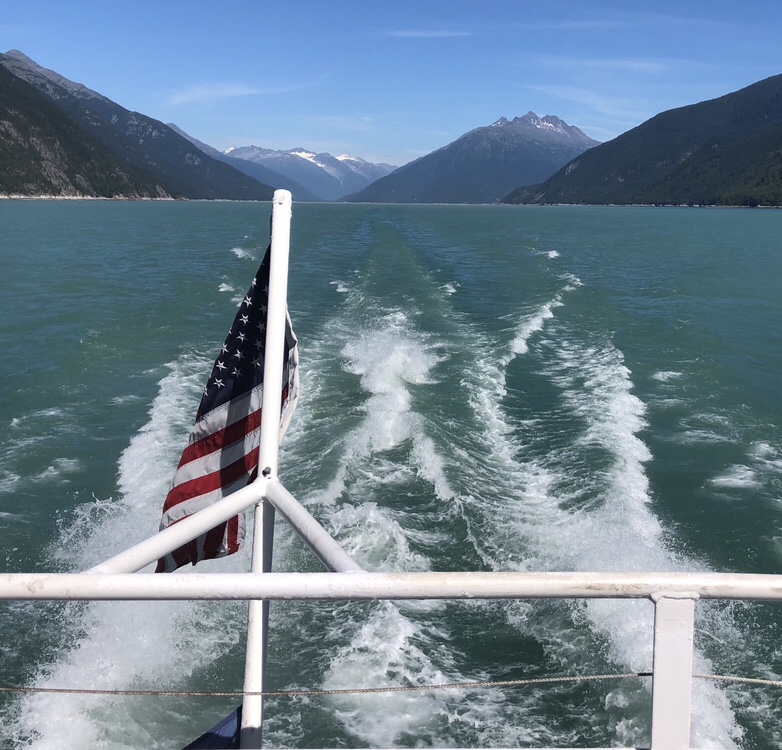 Two cool guys.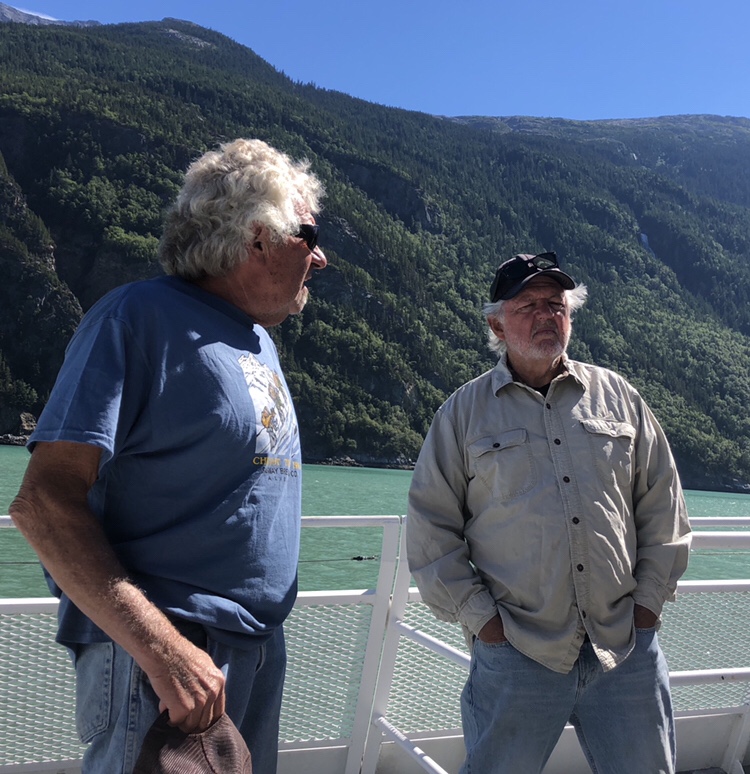 68 degrees is warm enough for a beach day for Alaskans.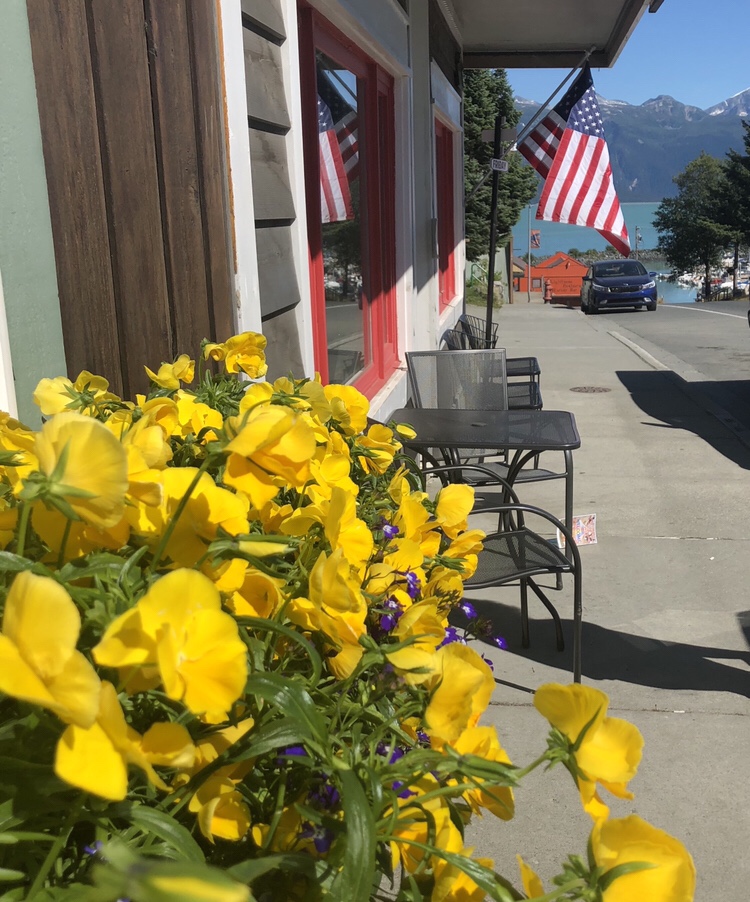 And on our way back to Skagway.
Heading back up the road tomorrow where we encountered the clouds.  Tomorrow is suppose to be a sunny day.  Should be a beautiful drive!